David Bowie And Iman: Proof The Duo Was The Most Stylish Couple In The '90s (PHOTOS)
There's no doubt David Bowie was one of the world's most influential fashion icons, and his wife, Iman, was right up there with him.
The 60-year-old Somalian-born supermodel and the late, legendary rock star, who passed away on Jan. 10 at age 69, stole the scene in the '90s, not only with their budding romance, but with the killer style they embodied together.
"You would think that a rock star being married to a supermodel would be one of the greatest things in the world. It is," Bowie was quoted as saying.
david bowie and iman during their wedding #RIPDavidBowie pic.twitter.com/ZS0uUW8B2s

— ⵄⵉⵎⴰⴷ (@arabomination) January 11, 2016
And truthfully, Iman and Bowie created red carpet magic together during their marriage.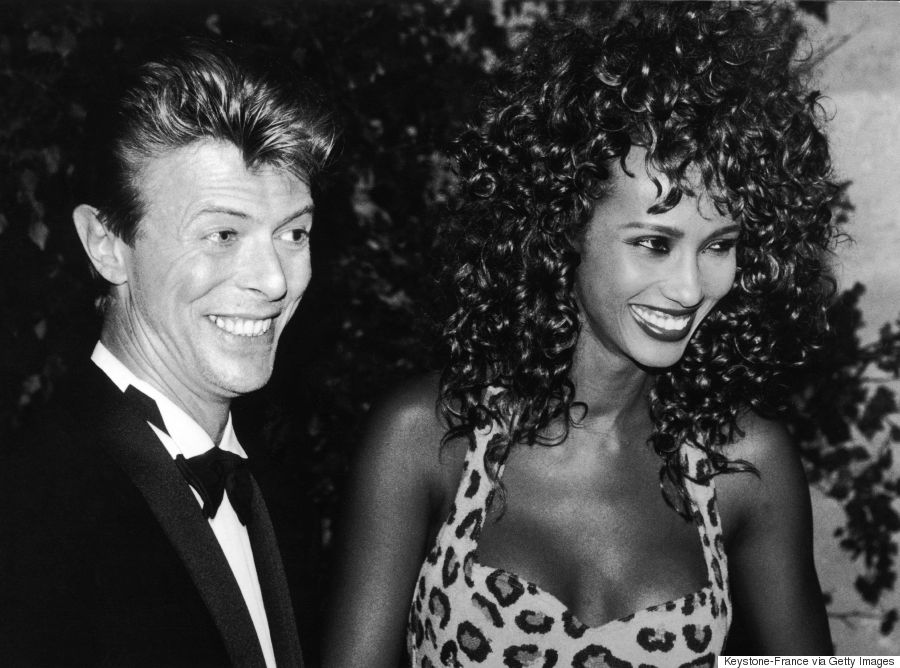 So in honour of the legendary couple, we've rounded up some of Iman and Bowie's best looks in the '90s.
RIP David, you will be missed.
David Bowie and Iman Style
Iman and David Bowie at one of their first public outings as a couple in the early '90s.

David Bowie and Iman during 'Freejack' Los Angeles Premiere at Mann's Chinese Theatre in the '90s.

In Mayfair circa 1995.

At the 'Sunset Boulevard' Adelphi Theatre in 1991.

Circa 1990s.

At the premiere of "Nell" in 1994.

At David Bowie's 50th Birthday Celebration Concert at Madison Square Garden in 1997.

At a Children's Defense Fund fundraiser in 1996.

At the 1999 MTV VMAs.

David Bowie Honored with a Star on the Hollywood Walk of Fame at Hollywood Boulevard in 1997.

At the World Aids Day concert 'Symphony of Hope' in 1993.

At the premiere of "Meet Joe Black" in 1998.

At the 'Bulgari' party in Paris, 1991.

Circa 1990s

At the "Saturday Night Live" 25th Anniversary party in 1999.

At the Eduard Nakhamkin Fine Arts Gallery Benefiting The American Cancer Society in 1990.

During tje '7th On Sale' To Benefit AIDS Research in 1990.

At the "Shake The Clown" Los Angeles premiere in 1992.

At the CFDA Awards in 1993.

During Party Rhythm Tribe at China Club in 1991.

During the "La Femme Nikita" premiere in 1991.

At the Los Angeles International Airport in 1993.

At Spago's Restaurant in 1991.

During an evening with Francesca Dellera Bains in 1991.

During the unveiling of the 1991 holiday windows at Barneys New York.

At the premiere of "Basquiat" in 1996.

At the Nineth Annual Essence Awards in 1996.

At the 16th Annual CFDA Awards Gala in 1997.

At the 6th Annual New York Shakespeare Festival Benefit in 1995.

At the 13th Annual CFDA Awards in 1994.
Follow Huffington Post Canada Style on Pinterest, Facebook and Twitter!