they chew into Canada's nominal gross domestic product
(the country's economic output before adjustments for inflation). That, in turn, erodes federal revenues. The Finance Department views nominal GDP as "the single broadest indicator of the tax base."
2. The fallout of lower crude prices could also have
negative effects on the Employment Insurance balance
, said Pedro Antunes, deputy chief economist for the Conference Board of Canada. As oil producers cut costs and lay off workers, the EI fund may be forced to pay out more cash and receive less than before.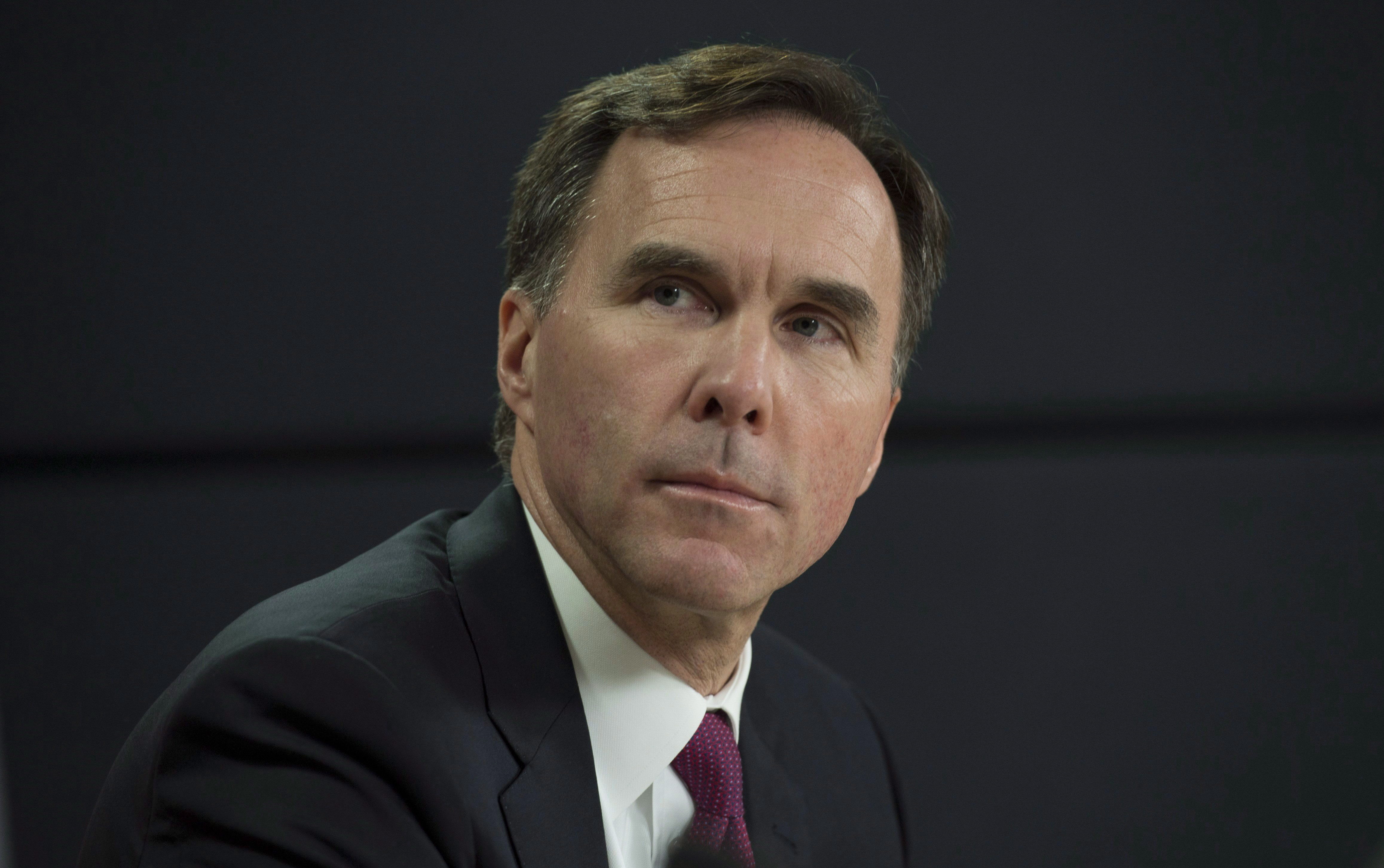 Federal Finance Minister Bill Morneau will have to deliver his first budget amid economic turmoil caused by falling oil prices and a declining loonie. (Canadian Press photo)

3. Cheaper oil can also have indirect consequences, such as a

stock market decline

, Antunes says. From there, he says consumer confidence can take a hit, particularly if people feel like they have less wealth or a shrinking nest egg. This scenario can dampen economic activity, which translates into lower tax revenues for the government.

4. Thanks to declining bond yields linked to the grimmer economic outlook, the federal government could find savings down the road, says CIBC chief economist Avery Shenfeld. It would be able to

borrow at cheaper rates and lower its interest costs

in future years, he adds.

5. The weaker exchange rate could have a minor negative effect on Ottawa's budgetary balance if, for example, any resulting inflation

pushes up the costs of buying equipment

, Shenfeld says. However, he points out it wouldn't have a big impact on the government's fiscal situation since it spends most of its cash on things like salaries and transfer payments. 

Suggest a correction

OTTAWA — Five ways tumbling oil prices and the sliding loonie can affect the federal government's bottom line: 1. The biggest impact from falling oil prices is the fact