Congratulations, you've made it past resolution month!
To keep you motivated this month and beyond, we've rounded up 15 of our favourite workout tracks for February.
February is heart month, so our goal is to keep your heart rate up with tunes that will make you want to move.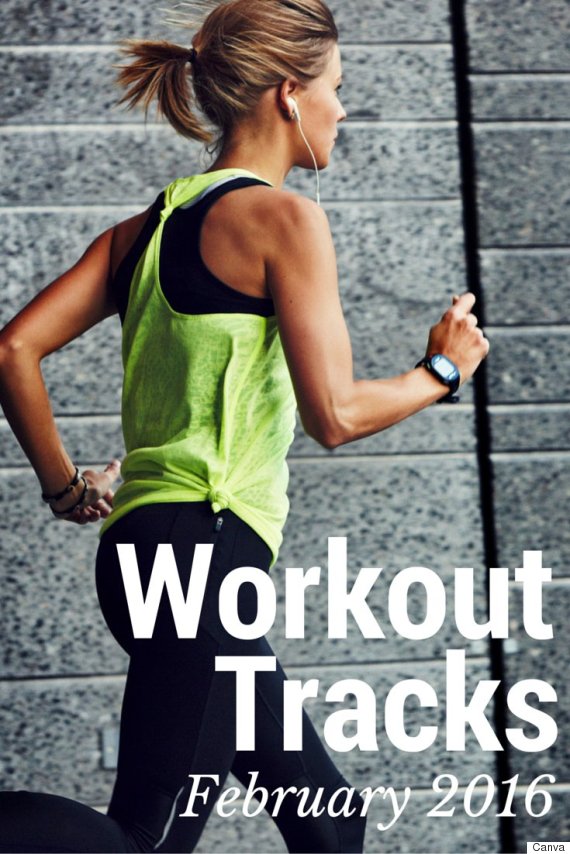 The list includes plenty of recently released tracks like "This Time" by Axwell /\ Ingrosso sprinkled between exercise anthems like Kanye West's "Stronger".
Music is the perfect partner to a sweaty workout. It not only provides a positive distraction, it also keeps you motivated. Of course, watching TV at the gym can have similar effects, but it all comes down to what you watch.
After you take a look at our playlist, check out the video below by Buzz60 to discover which types of shows can help you work out harder and which can hinder your progress.
Workout Songs For February 2016
Working out to this electro house beat is guaranteed to get your heart rate up.

You might not be working out next to the water, but this song will keep you motivated while you're running down the boulevard.

It's been months, and we still love this song. Just watching this music video will make you want to get up and move.

Need a song to keep you moving during boxing drills? Punching to this beat will leaving you feeling beat.

This Latin/Caribbean beat is perfect for a cardio dance session. You'll be lighting up the dance floor before you know it.

Whether you're running or leg training, this fun song will send your feet the memo to keep moving.

Lifting while listening to this pumping beat will get your blood flowing.

You'll want to push harder, faster and stronger while listening to this track during a H.I.I.T session.

Wake the giant inside of you with this track.

This song by Sia will keep you moving your body, whether you're spinning, running, dancing or boxing.

This track from Kygo and Maty Noyes will help set the tempo of your workout.

This track will motivate you to rise above even the toughest workouts.

This funky beat will keep you on your toes and remind you to take your planks, squats and lunges lower.

Get your head down and get in the zone with this track by The Kooks.

When it comes to solid workout tracks, this one will never get old. Push yourself to the finish line and take a minute to notice how much stronger you are.