ICBC Busts Fraudsters By Checking Social Media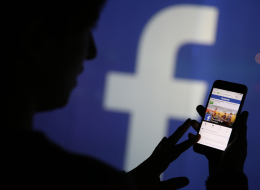 VANCOUVER — Motorists hoping to chisel a few extra dollars out of an auto claim are being warned that the Insurance Corporation of B.C. has its cyber eye on them.
A release from ICBC notes it is fighting fraud by taking many of its investigations online.
A release from the Crown corporation says 2,350 Internet investigations began in 2015, frontline staff are receiving more training to detect fraud, and special fraud-flagging software is being introduced.
Investigators have already snared a woman who claimed she was too injured to work, yet participated in a roller derby, and a man who completed a demanding obstacle race was caught after saying he'd been seriously hurt in a car crash.
In several cases, investigators simply checked Facebook or other social media profiles of suspected fraudsters, revealing claimants enjoying strenuous sports despite alleging severe injuries.
ICBC says fraud costs the public auto insurer up to $600 million annually, raising premium prices for all drivers, and it urges everyone to report suspicious activities linked to vehicle accidents or claims.
Related On HuffPost:
Top 6 ICBC Fraud Files Of 2015
A Vancouver Island mom reported her Audi stolen, and the car was later found crashed and abandoned on the mainland. The woman claimed she and her sons were the only ones with access to the car. Both of her boys had been at home when the vehicle was taken, she said. Telephone records later placed one of the sons at the scene of the accident, and cameras at a B.C. ferry terminal caught that same man buying a ticket. The mother and son were convicted of providing false statements and fined $2,300 and $1,150, respectively. The son was also sentenced to 90 days in jail for driving with a suspended license.

A Lower Mainland man said his car was sideswiped after another driver veered into his lane. His car had a dashcam, and he handed the footage over to ICBC. But the tape showed he was only a passenger in the car at the time of the accident. And an unlicensed driver was at the wheel. The car owner's claim was denied for giving a false statement.

Around 2 a.m. one night, a Fraser Valley man realized his BMW had gone missing from his driveway and immediately called police to report it stolen. The car was later found "burnt to a crisp" at a park, according to ICBC. The man claimed he was in bed by 11:30 p.m., but records showed his key fob had been used at 12:18 a.m. that night. The man was busted by his own car keys, and his claim was denied.

A bus hit a parked fire truck. Then a man walked up to the driver and said he was a passenger who was injured in the crash. The man filed a claim with ICBC, but security cameras proved the man wasn't on nor near that bus at the time of the accident. He was convicted of fraud, fined and sent to jail for a night.

A Vancouver woman said she couldn't go back to work because of a car accident. A tipster revealed that the woman had actually been working the whole time, while collecting cheques from ICBC. The woman was convicted of fraud, fined $1,750 and slapped with a one-year driving suspension for inflating her injuries.

One man complained that he couldn't help his wife do the dishes because of serious injuries from a car accident. But ICBC investigators saw a video of the man lifting heavy boxes full of floor tiles at work. He was convicted of fraud and fined $1,500.