Prince Rupert, B.C. Schools Found To Have Lead In Tap Water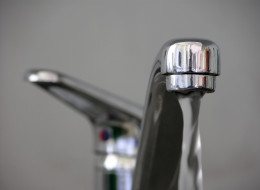 PRINCE RUPERT, B.C. — Elevated levels of lead have been found in tap water at four schools in Prince Rupert, B.C.
School district officials in the northwest coast city have alerted parents after tests of drinking water showed lead concentrations above Health Canada guidelines.
Exact levels haven't been released, but the district has traced the source to lead pipes at Conrad Elementary, Pineridge Elementary, Ecole Roosevelt Park Community School and Prince Rupert Middle School.
The district is installing water fountains with special filters and says the pipes will be flushed daily before school because lead levels climb when water stands in the pipes overnight.
Lead can affect growth and development in children, but the district notes students don't regularly drink a lot of water at school so significant harm is unlikely.
Several schools in Kitimat reported a similar problem in 2012, and New Democrat Jennifer Rice says lead levels should be checked at all older schools in the northwest, central coast and Haida Gwaii. (CFTK)
Also On HuffPost:
A billboard in Lima, Peru, took a new approach to an old problem. Ad agency Mayo DraftFCB partnered with the University of Engineering and Technology of Peru in 2013 to create a billboard that captured air humidity and turned it into potable drinking water. The innovation helped area residents make ends meet in a country that gets less than two inches of rain a year, according to a video produced by the school. The state of water insecurity led to many Peruvians having to rely on unsafe drinking water from polluted wells. But, according to one local resident, the billboard could serve as a viable problem-solver. "They could put this in different places if possible in each village, in each town," Francisco Quilca told the university.

UNICEF created an interactive map that pinpoints where innovative clean water projects are taking place around the globe. In Chad, for example, the organization has supported solar-powered water pumps that have helped bring clean water to underserved communities while also fighting off disease. Since the pumps have been installed, cholera cases in the country have dropped dramatically, according to UNICEF. In Liberia -- a country still overcoming the recent Ebola outbreak -- the humanitarian organization has played a vital role in ensuring sick patients get enough water to survive. "For each Ebola patient to be fully cared for, we need at least 150 liters of water," Michael Forson, water and sanitation specialist for UNICEF, said in a video produced by the organization. "That is 10 times what a normal Liberian gets as of now." In a new treatment center, UNICEF provides water that's used in a variety of ways -- for cleaning clothes, for drinking and disinfecting the facility -- to help patients overcome the illness.