RCMP Overtime Cost $900K During Undercover Terror Operation
VANCOUVER — The RCMP spent just over $900,000 in overtime pay over the course of a five-month undercover operation that led to the arrests of two terrorism suspects in British Columbia.
Documents obtained by The Canadian Press through a freedom-of-information request show the Mounties paid at least 200 people, mostly police officers, $911,090.54 for overtime work during the investigation, which was code named Project Souvenir.
The operation culminated in the arrests of common-law spouses John Nuttall and Amanda Korody on July 1, 2013. They were found guilty last summer of plotting to blow up the B.C. legislature on that Canada Day.
Their convictions have not been entered while defence lawyers argue in B.C. Supreme Court that the couple were manipulated by police into planting homemade pressure-cooker bombs on the legislature grounds.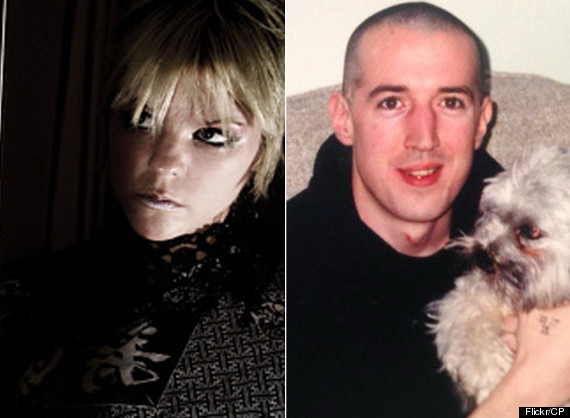 Amanda Korody and John Nuttall were found guilty of plotting to blow up the B.C. legislature on Canada Day 2013. (Photos: Flickr/CP)
Defence counsel has described Nuttall and Korody as poor, methadone-dependent former drug addicts, while the Crown has said they embraced a radicalized form of Islam and were ready to kill and maim innocent people.
The court heard earlier that the operation involved more than 240 police officers, most of whom worked behind the scenes. Many were involved sporadically in the investigation.
The bulk of the project's overtime expenses, $519,039.55, went to 100 constables involved in the case, while 30 corporals were paid $128,369.76 and 24 sergeants received $69,494.65. Records show the Vancouver Police Department was given $92,397, though it's unclear how that money was divided.
The overall cost of the operation was not provided. Without a breakdown of the number of work hours and officer ranks, it's difficult to estimate the overall cost, given that remuneration ranges from a starting salary of $48,000 a year for constables to $107,000 for staff-sergeants and beyond.
"Directing scarce resources at low-hanging fruit may mean fewer resources are available for more complicated, and potentially more important, anti-terror investigations."
A protracted investigation involving a core number of police officers is bound to lead to an enormous bill, said Rob Gordon, a criminologist at Simon Fraser University in Burnaby, B.C.
"Here, the concern very much is that all of this money may have been wasted because police may have overstepped an ethical mark ... about encouraging people to do things," Gordon said, referring to the question of whether the couple were entrapped.
"If they're encouraging them, what was the purpose? The answer to that is, well, to get a conviction: to show that they're doing something about terrorism issues."
"That's a cynical view,'' he added.
Mounties mum on undercover operation details
There are more undercover operations happening today than 10 years ago, Gordon noted, adding that the government is coming under pressure to be proactive about terrorism and that pressure is being passed on to police agencies.
A 2014 report from Human Rights Watch focusing on the United States and titled "Illusion of Justice'' highlighted the risk of terrorism stings to vulnerable people and to those seeking spiritual guidance.
Nuttall and Korody's lawyers have raised both of these concerns in defence of their clients.
The RCMP declined comment on its anti-terrorism operations. Spokeswoman Julie Gagnon said in an email the Mounties were "not in a position to offer any information'' when asked about the frequency, cost and effectiveness of these operations in Canada.
Danger of spending on those vulnerable to stings
Prof. Craig Forcese, who teaches law at the University of Ottawa, said in an email that while the use of stings is likely on an upswing in Canada, the infrequency of prosecutions makes it difficult to analyze trends.
In an excerpt from his book "False Security,'' co-authored with the University of Toronto's Kent Roach, Forcese warns about the danger of spending finite law-enforcement resources on nabbing the people most vulnerable to stings.
"Those persons will not always be the most intelligent, most determined and most dangerous potential terrorists," he wrote.
"Put another way: directing scarce resources at low-hanging fruit may mean fewer resources are available for more complicated, and potentially more important, anti-terror investigations."
"Justice does have a cost."
Money invested in elaborate undercover operations can come at the expense of basic policing services, said ex-Mountie Rob Creasser, head of the Mounted Police Professional Association of Canada.
Creasser described the RCMP's ongoing resource-shifting exercise as a "shell game."
"We're robbing Peter to pay Paul,'' he said. "It's like, which hole in the dike is bigger right now and we'd better plug it and hope the other ones don't get too big at the same time."
"Justice does have a cost."
— Follow @gwomand on Twitter
Also On HuffPost:
The Royal Canadian Mounted Police Force was created in 1873 with 150 troops. Today, the organization employs more than 28,000 people.

The officers were called the "North-West Mounted Police" until Feb. 1, 1920, when legislation merged the Mounties with other police forces across eastern Canada. They became known as the "Royal Canadian Mounted Police."

In the 1800s, the NWMP uniform was similar to one worn by the British army.

The RCMP headquarters was originally located in Regina. It was moved to Ottawa on Feb. 1, 1920.

The '70s was a big decade for the RCMP. Women were first accepted as uniformed members in 1974. The period also brought an expansion to airport policing, VIP security, and drug enforcement.

Although they weren't recognized as uniformed members, women were involved with the Mounties as early as the 1890s. The force employed women to escort female offenders, and to fill lab-research positions.

Before snowmobiles, Mounties serving in the north used dog sled patrols. Two teams with a total of 21 canines made the last official dog sled patrol in 1969.

The RCMP training academy known as "Depot" has been located in Regina since 1885.

The RCMP's insignia — including a bison, maple leaves, and crown — hasn't changed since 1954. The badge includes the organization's motto, "Maintiens le Droit," which means "Defending the law."

The bison, which has always been included in the RCMP badge, had a close association with the first Mounties who worked on the Prairies, who relied on the animal for food, fuel and clothing.

The largest RCMP detachment in Canada is in Surrey, British Columbia. Over 1,000 police officers, municipal employees, and volunteers serve a population of over 514,000 people.