Métis Accuse Oilsands Giant CNRL Of Economic Retaliation Over Environmental Concerns
In her 68 years, Margie Wood has seen the landscape around her transformed from isolated wilderness to an intensive industrial zone. She has lived her life in the heart of what is now the Alberta oilsands.
Today her community is surrounded by open pit mines and massive upgrading plants. Pipelines and service roads snake through the trapline she once shared with her father.
"That's where we used to live, and that's where we made our living," Wood said of the trapline. "If you were to go there now you would not trap. There's nothing to trap. The company, they destroyed our land."
The company she's talking about is Canadian Natural Resources Ltd., which built its Horizon oilsands project 15 kilometres north of the tiny hamlet of Fort McKay. "They took all our cabins out, all our trees," she said.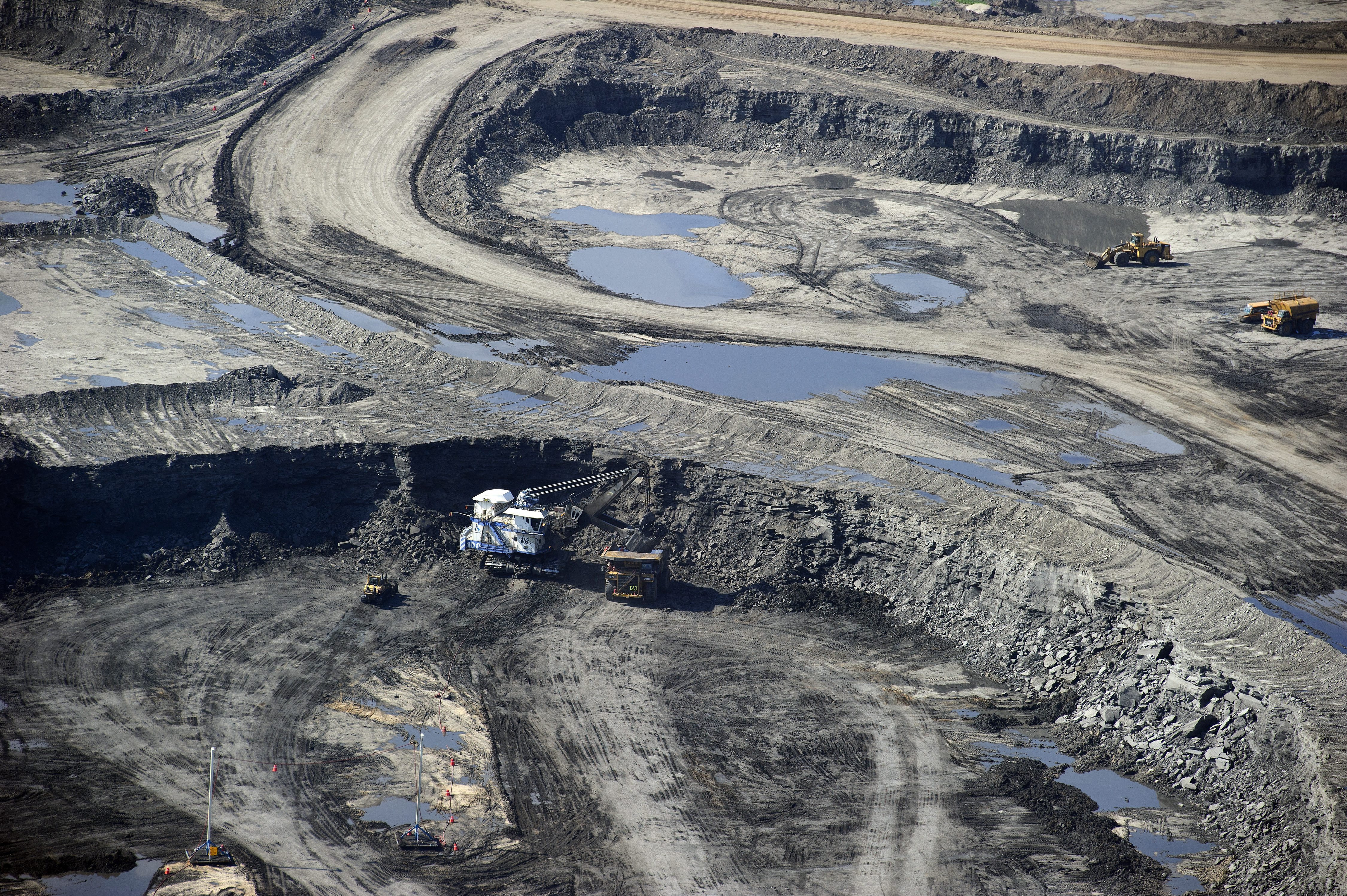 CNRL's Horizon mine in the oilsands of northern Alberta. (Canadian Press photo)
Métis, First Nations treated differently
The Fort McKay First Nation has benefited from the nearby oilsands plants. Its 350 members have seen their standard of living improve through direct employment with the large oil companies, and community owned businesses have thrived.
But Wood is not a member of the First Nations community. She's one of the 84 Fort McKay Métis who are not getting the same benefit from the megaprojects on their doorstep.
The Métis receive no government money for things like housing and social programs. But they do own the 324 hectares of land bordering the First Nation and the Horizon mine. In a bid at bettering the lives of its members the Métis community began building partnerships to bid on projects at the Horizon mine. The first was with security firm Garda, which was already contracted by CNRL.
Letter of concern ends talks between Métis and CNRL
But as the Garda-Métis partnership was being developed, the Métis-CNRL relationship was starting to sour. It began in the summer of 2014, when the Métis and First Nations jointly sent a letter of concern to Alberta's energy regulator outlining  concerns with the growing Horizon development.
"Fort McKay has lost the use of and access to much of its traditional territory," the letter stated. "It is also likely that the project and related development will lead to significant adverse effects, such as decreased wildlife populations, increased air pollution and odours, reduced water quality, increased noise and traffic."
Under the law, oil companies are obligated to consult with First Nations, but not Métis. Shortly after the letter was delivered, the First Nations and Métis stopped speaking with a single voice, and the Métis found themselves isolated. According to the McKay Métis, CNRL has not spoken with or consulted them since the letter was delivered.
When the Alberta Energy Regulator approved a renewal of CNRL Horizon's 10-year operating licence in 2015, the McKay Métis tried again to get their voice heard. They appealed the renewal and submitted 75 suggestions to mitigate the environmental and social impact of the mine on the community.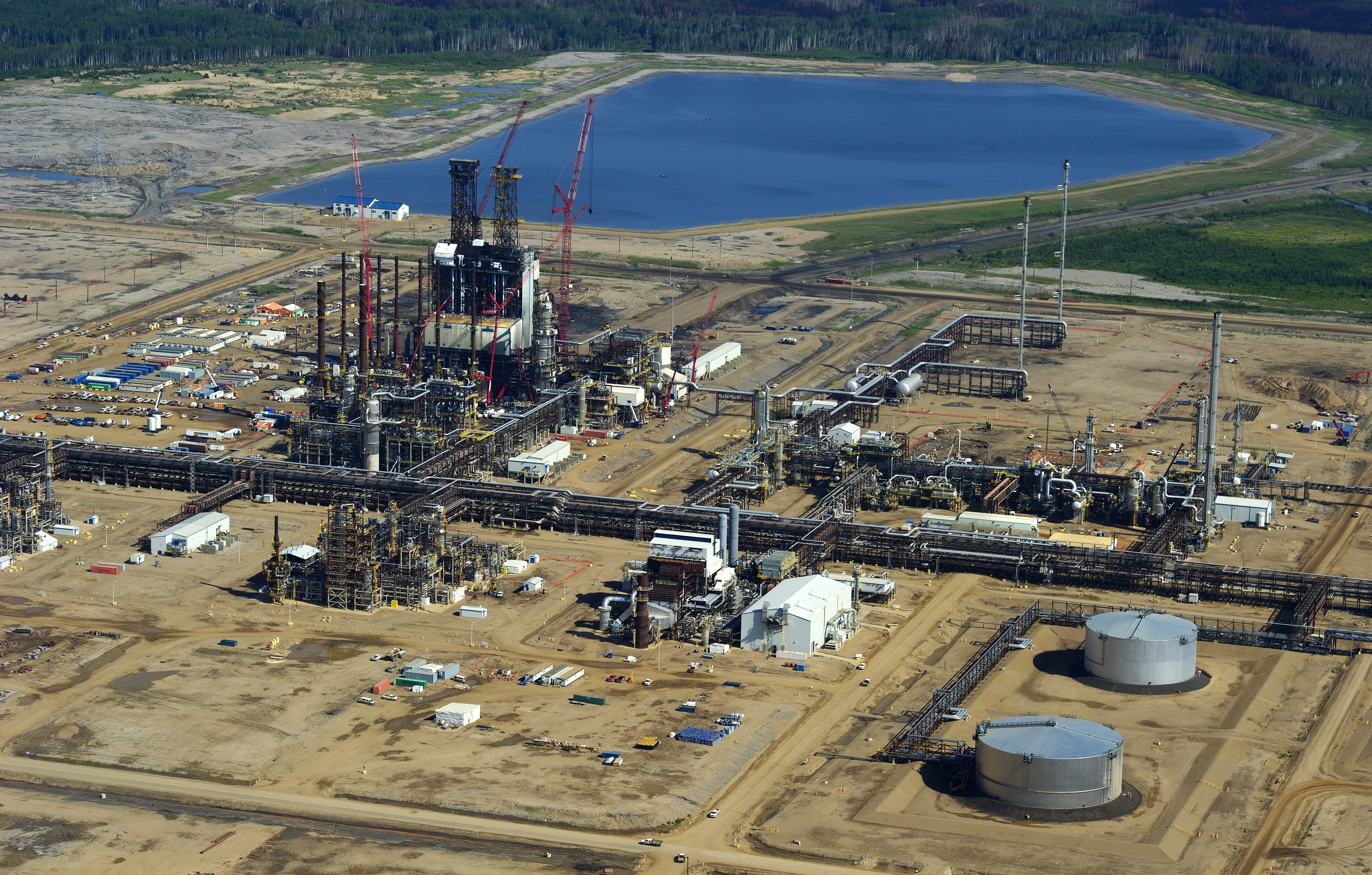 CNRL's Horizon upgrader in the oilsands. (Canadian Press photo)

Not anti-oilsands says Métis leader
"We are not anti-oilsands, however we feel that we are obligated to our people to ensure that the process of development of the resource is the best process possible," Métis Association president Ron Quintal said in an interview.
The Métis Association did not hear back from CNRL directly, but its business partner Garda did. In a terse letter delivered to the security company, CNRL pointed to a "conflict" that it was "unwilling to waive," stating "Canadian Natural will not conduct business with partners that are seeking to directly or indirectly undermine the Horizon project."
Quintal said CNRL also refused to accept a bid from another company that was partnering with the Métis Association. "What we encountered from CNRL was not necessarily conversation, but was retaliation."
CNRL declined CBC's request for an interview.
CNRL under no obligation to consult with Métis
When CNRL first applied for the Horizon project in 2003, it signed a co-operation agreement with the community of Fort McKay, which included both the First Nations and the Métis. Along with platitudes such as nurturing a long-term, good nature relationship, the agreement also included the objective to "implement mutually beneficial initiatives to increase education and employment opportunities for community members with the Horizon project.
But David Laidlaw of the Canadian Institute of Resources Law isn't surprised at CNRL's actions when it comes to the Métis community. "As far as they're concerned, it's business as usual, and they're not under any obligation to employ any particular group," he said in an interview with CBC News.
Nor is CNRL under any obligation to consult with or even listen to the Métis community under Alberta's current laws. But that may be about to change. The province's NDP government is poised to announce a new consultation process for Métis communities.
Richard Feehan, Alberta's minister of indigenous relations, has already met with the Fort McKay Métis, along with three other communities in the oilsands region, and he said he understands their concerns.
"I agree that people are not being consulted the way they should have been consulted. You know under the previous governments that there's a group of people who have essentially been neglected, and we're repairing that, because we fundamentally believe that people have a right to be consulted about matters that influence their lives and that make a difference in how they want to be in this world."  
Change coming, but slowly
But before anything happens, Feehan said there will need to be a wide range of consultations to decide what specifically should change. That could take a year. In the meantime, Quintal said his group is spending money on legal fees that would better be spent on housing, social services and scholarships for students.
Margie Wood just wants her tiny community to see some benefit from the land and lifestyle it has given up.
"I just want CNRL to work with us. What is wrong with us? We work with other industrial companies, why won't they work with us? We need some jobs for my people."
Celebrities Who've Visited The Alberta Oilsands
The singer cause quite a stir when his visited the oilsands earlier this year, survey developments by air. He compared what he saw with the disaster left by the Hiroshima atomic bomb.

He went on to slam the Harper government, saying: "Canada is trading integrity for money. That's what's happening under the current leadership in Canada, which is a very poor imitation of the George Bush administration in the United States and is lagging behind on the world stage. It's an embarrassment to any Canadians."

Listen to his full address.

Actor Leonardo DiCaprio was in Fort McMurray this week researching for a documentary about the oil sands and climate change.

DiCaprio is the voice behind a four-part series that focuses on climate change challenges and solutions. The first part, "Carbon," explores how governments worldwide are putting a price on carbon through carbon trading or carbon taxes.

While in Fort Chipewyan, he participated in the ALS Ice Bucket Challenge, alongside First Nation chiefs. DiCaprio nominated Stephen Harper.

The human rights leader visited the oilsands in May of this year. After a Suncor-sponsored flyover of some of the developments, Tutu called the area "filth."

"The fact that this filth is being created now, when the link between carbon emissions and global warming is so obvious, reflects negligence and greed," Tutu told more than 200 rapt attendees at a conference on oilsands development and treaty rights in Fort McMurray. "Oilsands development not only devastates our shared climate, it is also stripping away the rights of First Nations and affected communities to protect their children, land and water from being poisoned."

The Canadian director, director of the pro-environment film Avatar and many other blockbuster movies, visited the oilsands in 2010, as well as visiting with then-Premier Ed Stelmach. He was not vocally against the oilsands, but said "it will be a curse if it's not managed properly."

"It can also be a great gift to Canada and to Alberta. I'm pragmatic enough to understand the powerful economic forces that are driving this development."

Listen to James Cameron speak following his oilsands tour in 2010.

Fort Chipewyan residents emotionally voice their concerns of cancer and pollution to James Cameron on September 28, 2010.

Campbell toured the oilsands in 2008, and said she was "horrified by the pace and scale of development in the tar sands, and the weak response by our federal and provincial governments,"

Campbell also backed Neil Young's fight to get major oil companies to respect Canadian First Nation treaties, by signing a letter of support for the Athabasca Chipewyan First Nation.

Although he didn't techincally visit the Alberta oilsands, U.S. actor Robert Redford spoke out in a video last year, calling Alberta's oil "the dirtiest oil on the planet."

"Developing the Canadian tarsands is destroying our great northern forest at a terrifying rate. It is producing enough carbon pollution to wreak havoc with our climate for decades to come. And the pipelines that carry this toxic tarsands fuel are a direct threat to our own drinking water supplies."

Watch the video.

U.S. actor Darryl Hannah has also been a vocal opponent of the Alberta oilsands and has protested against various pipelines. She has even been arrested for blocking the construction of the Keystone XL pipeline.

She has called Alberta's oilsands an "atrocious environmental travesty."

Actress takes a stance. Fox News: Hannity http://www.foxnews.com/hannity/index.html Fox News: Hannity - The Great American Blog http://hannity.blogs.foxnews....

Diana Krall was the second act on Neil Young's Honour the Treaties tour.

Read more here.

work in the oilsands are fiercely proud of their region" width="52" height="52"/>

When Neil Young compared the Fort McMurray area to Hiroshima, northern Albertans were quick to defend with the #myhiroshima

First Nations in the region" width="52" height="52"/>

When Greenpeace co-founder and, and its former leader, came out in support of the oilsands, Patrick Moore's comments certainly created some ripples among watchers but the impact of his endorsement was negligible. Whether speaking in favour or against the oilsands, environmentalists just don't have the pull that A-list celebrities do.

In response to Neil Young's comments that the oilsands is the ugliest thing he's ever seen.

NEXT ----> Facts About The Oilsands

Fort McMurray, Alberta, has seen its population grow from 926 in 1951, to more than 60,000 today -- a growth rate of 70,000 per cent over 60 years. The city grew by 14,000 people, or 29 per cent, in just the 2006 to 2011 period. Source: StatsCan

Whereas in Alberta in general there are approximately 99 to 104 men for every 100 women, in Fort McMurray, where male-dominated oil jobs dominate, that ratio is skewed well towards men. There are 110 to 140 men for every 100 women in Fort McMurray, depending on the neighbourhood. Source: Kevin Correia This caption has been corrected from an earlier version.

The average price of a two-bedroom apartment in April, 2011, was $2,152 -- comparable to major Canadian cities like Toronto and Vancouver. For those rates to be affordable, you'd need to earn at least $80,000 per year. But given that oil workers can earn as much as $120,000, that is, actually, affordable by Fort McMurray standards. Source: Wood Buffalo Regional Municipality

Fort McMurray sits at the centre of what is now recognized as the third-largest proven supply of oil in the world. Alberta has 170.8 billion barrels of oil in the ground, about 12 per cent of the world's total. By comparison, Saudi Arabia has 260 billion barrels, and Venezuela 211 billion. The oil sands' share of that total continues to grow, and with it, Fort McMurray's importance to the industry. The city is expected to quadruple in size, to about 231,000, within 20 years. Source: Government of Alberta

There are 140,000 people employed in Alberta's oil and gas extraction industry -- a very large number, considering the province's total population of 3.6 million. In all, energy counts for 23.4 per cent of Alberta's economy. Source: Government of Alberta

Classified as a sub-Arctic zone, Fort McMurray is bitingly cold, even by Canadians' standards. The average night-time low in January is minus-24 Celsius, or minus-11 Fahrenheit, though the average daytime high in July does reach a decent 23 Celsius (73 Fahrenheit). Source: The Weather Network

When Neil Young visited the oilsands last year, he was given the opportunity to meet with representatives from the industry but turned them down.

Neil Young was then invited to sit down with the Canadian Association of Petroleum Producers when he was in Calgary last week but again refused.

The day after Neil Young wrapped up his Honour the Treaties tour in Calgary, 23 celebrities - actors, musicians, authors and environmentalists - signed a letter of support for Young's fight. Among those who signed are actress Neve Campbell and Gord Downie from The Tragically Hip.