Toronto Star
, were aimed at Karen McCrimmon during a recent "men's night" cancer fundraising event.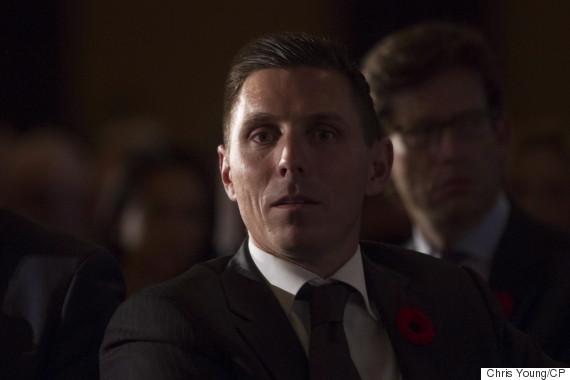 Patrick Brown, Leader of the Ontario PC Party, attends the Albany Club in Toronto, on Thursday, Nov. 5, 2015. (Photo: Chris Young/CP)
In a statement, PC Leader Patrick Brown says "there is no room for misogynist comments in our caucus and party."
News of MacLaren's comments prompted Conservative MP Michelle Rempel and Ottawa-area Progressive Conservative MPP Lisa MacLeod to express their support of McCrimmon on Twitter, saying they were sorry she was subjected to the vulgar jokes.
@MacLeodLisa @karenmccrimmon ugggh. I'm sorry Karen. Total crap.

— Michelle Rempel, MP (@MichelleRempel) April 6, 2016
@MichelleRempel @MacLeodLisa Thank you both for your words of support. Your kindness matters.

— Karen McCrimmon (@karenmccrimmon) April 6, 2016
Brown says MacLaren, the MPP for Carleton-Mississippi Mills in eastern Ontario, acknowledged his joke was crude and has apologized. The Star, however, reported that MacLaren sent the paper a statement apologizing for his remarks, but hadn't extended them to McCrimmon personally.

ALSO ON HUFFPOST:

Rookie MPs To Keep Your Eye On




Suggest a correction

TORONTO — The leader of Ontario's Conservatives says a "so-called joke" made by a caucus member about a female Liberal MP is "unequivocally inappropriate." MPP Jack MacLaren's remarks, reported in today's