FINTRAC Steps Up Efforts To Make Realtors Report Money Laundering
TORONTO — The federal agency tasked with curbing money laundering has been stepping up its efforts to educate real estate agents about their obligations to monitor and report suspicious transactions, documents show.
The anti-money laundering watchdog put together a work book and a webinar for real estate agents, and last summer gave a presentation to the Canadian Real Estate Association, according to emails obtained by The Canadian Press through an access-to-information request.
Despite the federal agency's educational efforts, there appears to be some uncertainty on the real estate association's part about some of the regulations.
Private email exchanges show CREA officials peppering the Financial Transactions and Reports Analysis Centre, known as FINTRAC, with questions about how the rules should be interpreted.
Real estate agents don't always report suspicious transactions
Under federal law, real estate agents are required to identify their clients, verify where their money is coming from and report suspicious or large cash transactions to FINTRAC.
However, a representative of the Canadian Real Estate Association whose name was redacted notes in an email to FINTRAC that compliance in the real estate sector is low.
Meanwhile, the Department of Finance has identified the real estate industry as highly vulnerable to money laundering and terrorist financing given its "very significant" size and the fact that it often involves large sums of money changing hands.
Those looking to hide their identities and the source of their funds can do so by conducting transactions through third parties and using complex corporate structures, the department said in an assessment published last year.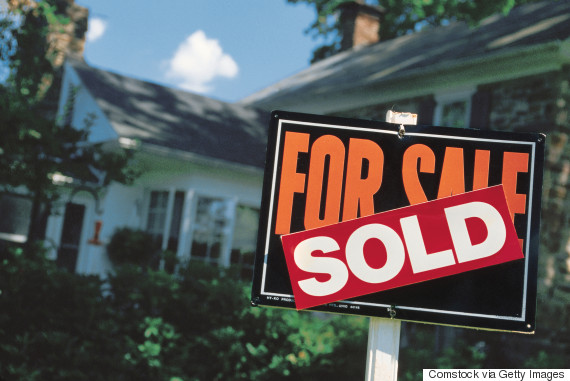 FINTRAC says the level of compliance to reporting suspicious transactions is low. (Photo: Getty Images)
FINTRAC has dedicated "significant time and effort" to working with the Canadian Real Estate Association, the agency said in an email, including reviewing the association's online training, providing feedback on the group's anti-money laundering manual and helping interpret policies.
"What we have found more generally in the real estate sector are issues with compliance regimes, policies and procedures, training, as well as record-keeping and reporting," FINTRAC spokeswoman Renée Bercier said in an email. 
"The level of compliance knowledge and resources varies across the sector and is often a function of an entity's size, capacity and access to resources."
Randall McCauley, vice-president of government and public relations for the Canadian Real Estate Association, admits that compliance is a challenge within the industry.
Rules don't match the real estate industry
One of the reasons is because some of the rules are out of synch with how the industry operates, McCauley says.
For example, under the regulations, an individual who conducts two transactions within several years is considered higher risk and should be subject to additional monitoring, McCauley says.
However, McCauley notes that it's very common for a family to sell a home and then purchase a new one within a very short time frame.
"I think there's room for FINTRAC to work with us to understand the nature of the business," McCauley says.
"If you were doing nothing and you do something then technically, I guess, yes that's an improvement."
McCauley says CREA has been investing significantly in trying to bring realtors up to speed with federal rules, including sending two representatives on a cross-country tour to deliver presentations to its members.
He says that despite its recent efforts, FINTRAC is not doing its part.
"If you were doing nothing and you do something then technically, I guess, yes that's an improvement," McCauley says.
The federal agency has also not been very clear in its answers to CREA's policy questions, McCauley says.
"Any rule, regulation or law is subject to interpretation," he says. "We're asking, 'How would you interpret this regulation?' ... and they won't give us a clear answer."
———
Follow @alexposadzki on Twitter
Also On HuffPost:
Craziest Vancouver Real Estate Stories Of 2015
This Tudor home in Vancouver's ritzy Shaughnessy neighbourhood was listed for $5.99 million in May. After 12 days, it sold for just over $8 million. "When you've got too little supply (of detached houses) and too many buyers, that's always what happens," realtor Stuart Bonner told The Province.

This abandoned home (read: eyesore) became a dumping ground over several months in 2015. Piles of rotting trash and unwanted furniture attracted rodents to the area, and the smell was sometimes so bad that neighbours refused to open their back doors. The house was assessed at $813,000, and others in the area were valued at over $1 million.

"Avail now. Bring your tent." A Craigslist ad advertised a backyard for rent for $500 per month. WiFi, use of the home's bathroom, kitchen, laundry, and "art room" were part of the deal. Great for travellers, apparently!

This home was listed at just under $3 million in June, and was sold to an offshore buyer for $4.1 million after a couple hours, the realtor said.

Bargain alert: a former grow-op hit the market in March for $930,000. The 1968 two-storey home was in such bad shape that no one could live in it. The house got an occupancy permit back in 2001, and was renovated before it was listed. The price was mostly because of the 6,000 sq.-ft. lot.

This rare, 3.6-metre wide home sold in April for $1.35 million. Tucked in the upscale Point Grey neighbourhood, the floor space is only 945 sq.-ft., but manages to cram in a full kitchen, master bedroom, living room, garage, den and 1.5 bathrooms. The home is believed to be one of the last of its kind in the entire city, according to the realtor.

This house, listed for just under $1.6 million, sold for $2.17 million in March — a mind-boggling 35 per cent over asking. "It was the highest price per square foot ever achieved for an East Vancouver home," realtor Paul Eviston told CBC News.

Chump change, amirite? This 25,000 sq.-ft. mansion, which sits on a 1.09 hectare property, was purchased in December 2014 for $51 million. (Details of the sale were made public in March.) The deal included a movie theatre, grass tennis court, and 10-car garage, according to the CBC.

Talk about a sweet deal! This (very well-decorated) gingerbread house was advertised on Craigslist for $4.5 million in December. It's a one-bedroom home that's a single sq. ft. in size. The baking sheet upon which it stands was not included in the sale. The seller asked for "serious" inquires only.