Primo Ketchup Takes On French's Ketchup In Canadian Condiment Turf War
French's ketchup may be bottled in Canada using Canadian tomatoes.
But Primo Foods' ketchup is "100 per cent Truly Canadian."
The battle over most Canadian condiment is starting to look like a scene out of "West Side Story."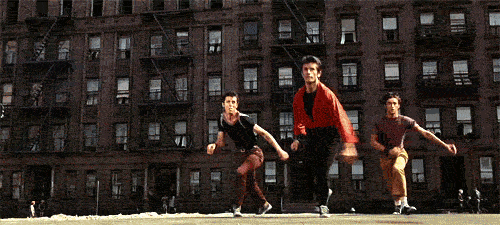 Last month, Primo, which is owned by Ruthven, Ont.-based company Sun-Brite Foods, released a sell sheet boasting the Canadian-ness of its tomato ketchup.
It noted that every bottle of Primo's ketchup is "packed right here in Canada, using Canadian ingredients."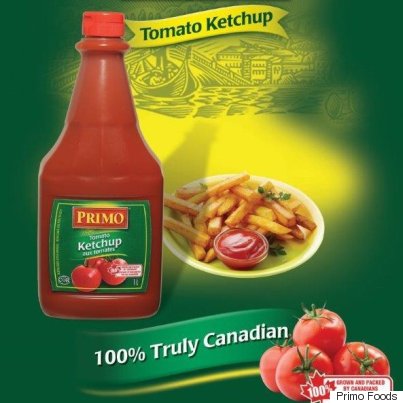 Its tomatoes are farmed in the Leamington area — as are those used by French's ketchup — and it's made using "Canadian labour, Canadian packaging, Canadian ownership" and "Canadian pride," the company said.
Sun-Brite founder and president Henry Iacobelli said Primo Foods, which is known for pasta sauces, started looking into ketchup when Heinz ended production at its Leamington plant in June 2014, CBC News reported.
The decision affected almost 1,000 workers.
Primo is testing the ketchup with shoppers in southwestern Ontario, focusing mainly on the London-Windsor areas, CTV News reported.
And though the product hasn't yet gained a strong foothold in Canadian markets, Iacobelli hopes that jumping in on the so-called "ketchup war" makes a difference.
"The consumers are Canadian workers working for someone," Iacobelli told CBC News. "If we don't support each other, nobody else will."
French's ketchup became the subject of a social media frenzy after an Orillia, Ont. resident posted about it on Facebook.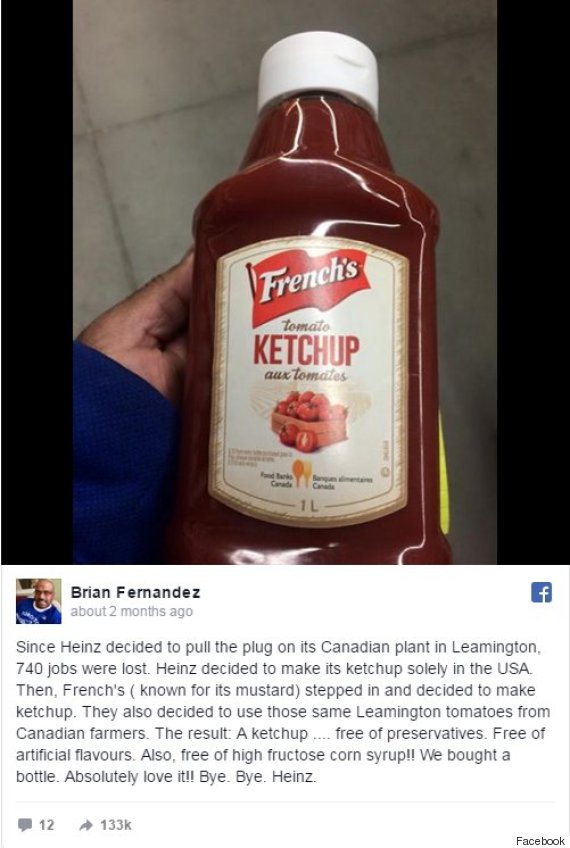 Brian Fernandez said he would buy French's because it uses Ontario-grown tomatoes that are processed at Heinz's former plant in Leamington, which is now owned by Highbury Canco.
The post was shared over 133,000 times.
And it helped convince food retailer Loblaws to stock French's ketchup on its shelves again, after removing it due to slumping sales.
"We will re-stock French's ketchup and hope that the enthusiasm we are seeing in the media and on social media translates into sales of the product," Loblaws spokesman Kevin Groh told The Toronto Star.
Ontario MPP Mike Colle had also threatened to lead a Loblaws boycott if the retailer didn't change its mind, the newspaper added.
Also on HuffPost:
Signs You're A Ketchup Addict
Because what a wasted opportunity to eat more ketchup.

It was the greatest day of your life.

And you can't stop looking at it.

(Seriously, you might want to get help.)

And we're here to tell you that THIS IS DISGUSTING.

Because you mean it. And if you don't have it, you wish you did.

The two go together like a horse and carriage.

You don't discriminate when it comes to ketchup. It's all freaking amazing.

And it only set you back $34.95.

What better way to profess your love for someone?

(But seriously people, ketchup on steak?!)

Knowing you have all that ketchup in your home would make you sleep better at night.

Once you've committed this culinary crime, you know you have a serious problem.

And Uma Thurman will forever be your favorite actress. Don't remember it? It goes something like this: "Three tomatoes are walkin' down the street. Papa Tomato, Mama Tomato and Baby Tomato. Baby Tomato starts lagging behind, and Papa Tomato gets really angry. Goes back and squishes him and says: 'Ketchup.' Ketchup." You LOVE it.

You

(GROSS.)

(But it's not really. You know that, right?)

Waste.

Because you just really, really, really, love ketchup. Like a lot. A lot, a lot, a lot. So much so that it even hurts inside.