Negative Mortgage Rates Are Real: Will Canadians Get Paid To Buy A House?
You may have heard about certain countries, mainly in Europe, whose central banks have dropped their interest rates to below zero. But what about mortgage rates that are below zero?
Those are now a reality too, at least for some borrowers in Denmark, the Netherlands and a handful of other countries. Yes, there are homeowners out there who are being paid to hold a mortgage.
The Wall Street Journal recently profiled a couple in Aalborg, Denmark, whose bank paid them the equivalent of C$48 in interest for the first quarter of this year, for owing money on a mortgage.
The total number of people with a negative mortgage rate is unknown, but Realkredit Danmark, one of the country's largest lenders, says it alone has paid negative interest to 758 mortgage-holders.
But before you hope for something similar to happen in North America, be advised that central bankers in these negative-rate countries are growing seriously worried they've created a housing bubble with excessively low borrowing rates.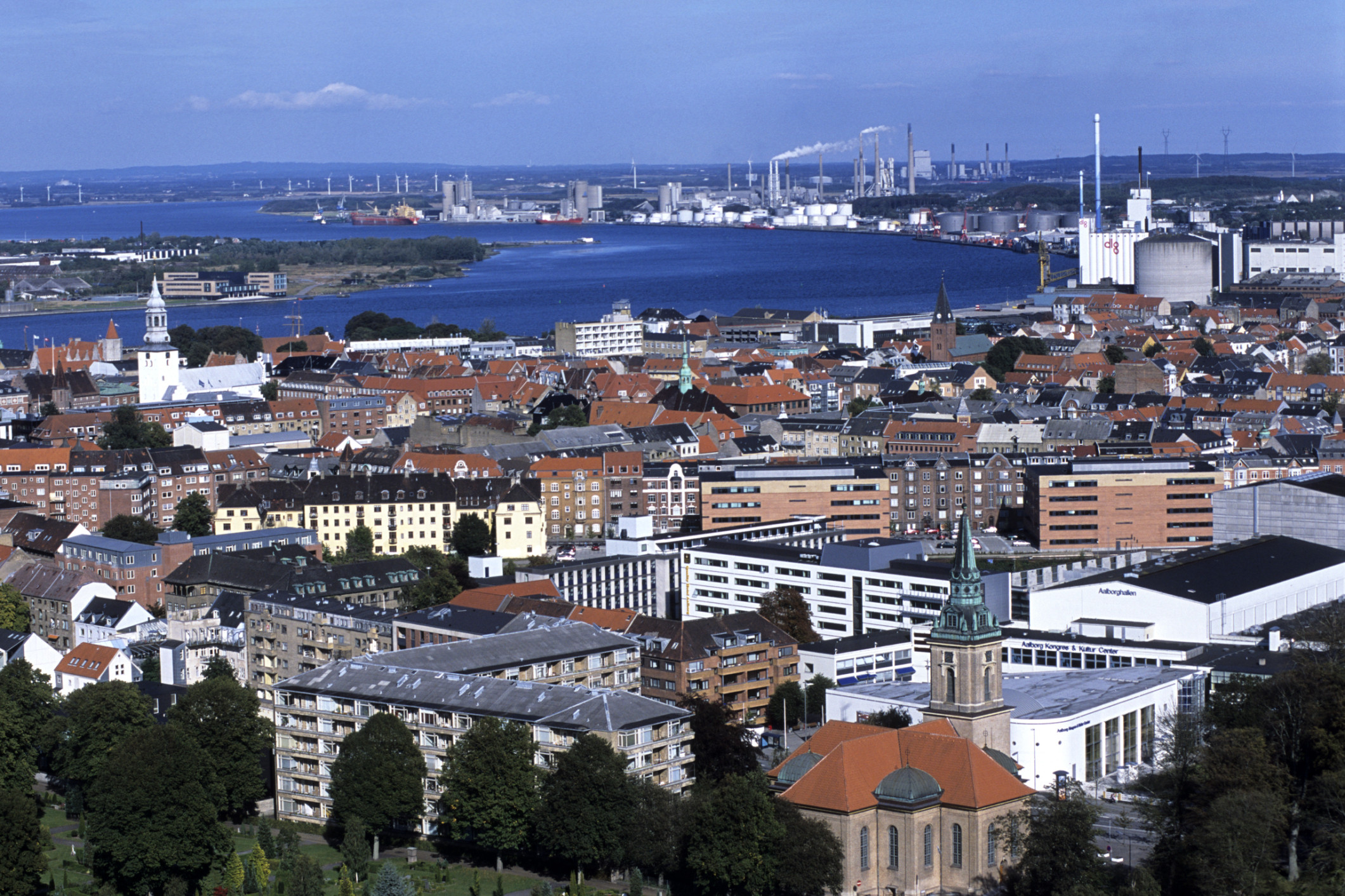 The city of Aalborg, Denmark, is home to at least one couple whose bank is paying them to hold a mortgage. (Getty Images)
Why are lenders doing this?
To a large extent, they don't have a choice. The households that are seeing negative interest have adjustable-rate mortgages, meaning their mortgage rate moves with the central bank's benchmark interest rate. When benchmark rates fell below zero in some countries, that pulled down mortgage rates for some borrowers below zero as well.
Some banks apparently tried to pretend that this didn't happen, hoping borrowers wouldn't notice they're owed money. Earlier this month, the Dutch consumer financial protection bureau, Kifid, ordered a lender to pay negative interest rates to unnamed borrowers who had taken out mortgages in Swiss francs.
Their mortgage rate was Swiss Libor rate plus 0.7 per cent. When the Swiss rate fell to minus-1 per cent, those borrowers should have started receiving 0.3 per cent in interest back from the lender, the watchdog said.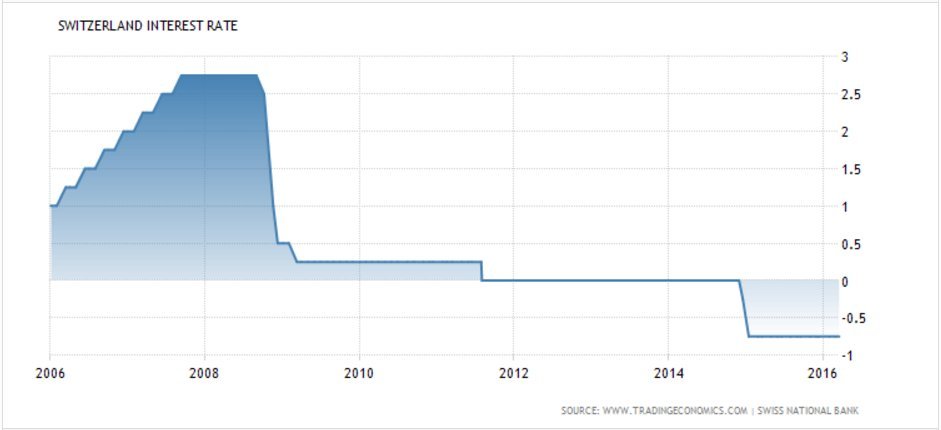 Switzerland's key interest rate has been at minus-0.7 per cent for more than a year.
Will it happen in Canada?
Right now, most analysts don't expect the Bank of Canada to drop its key lending rate to below zero. It's currently at 0.5 per cent, where it has been since a round of rate reductions ended last summer.
But Citigroup earlier this year named Canada a top contender for negative interest rates within two years, adding its name to a growing number of experts who think the BoC may not be done slashing rates.
But even if the BoC did go negative, Canadian adjustable-rate mortgages are offered at two percentage points above the key lending rate, so the Bank of Canada would have to drop rates to minus-2 per cent, lower than any other central bank, for mortgage rates to turn negative.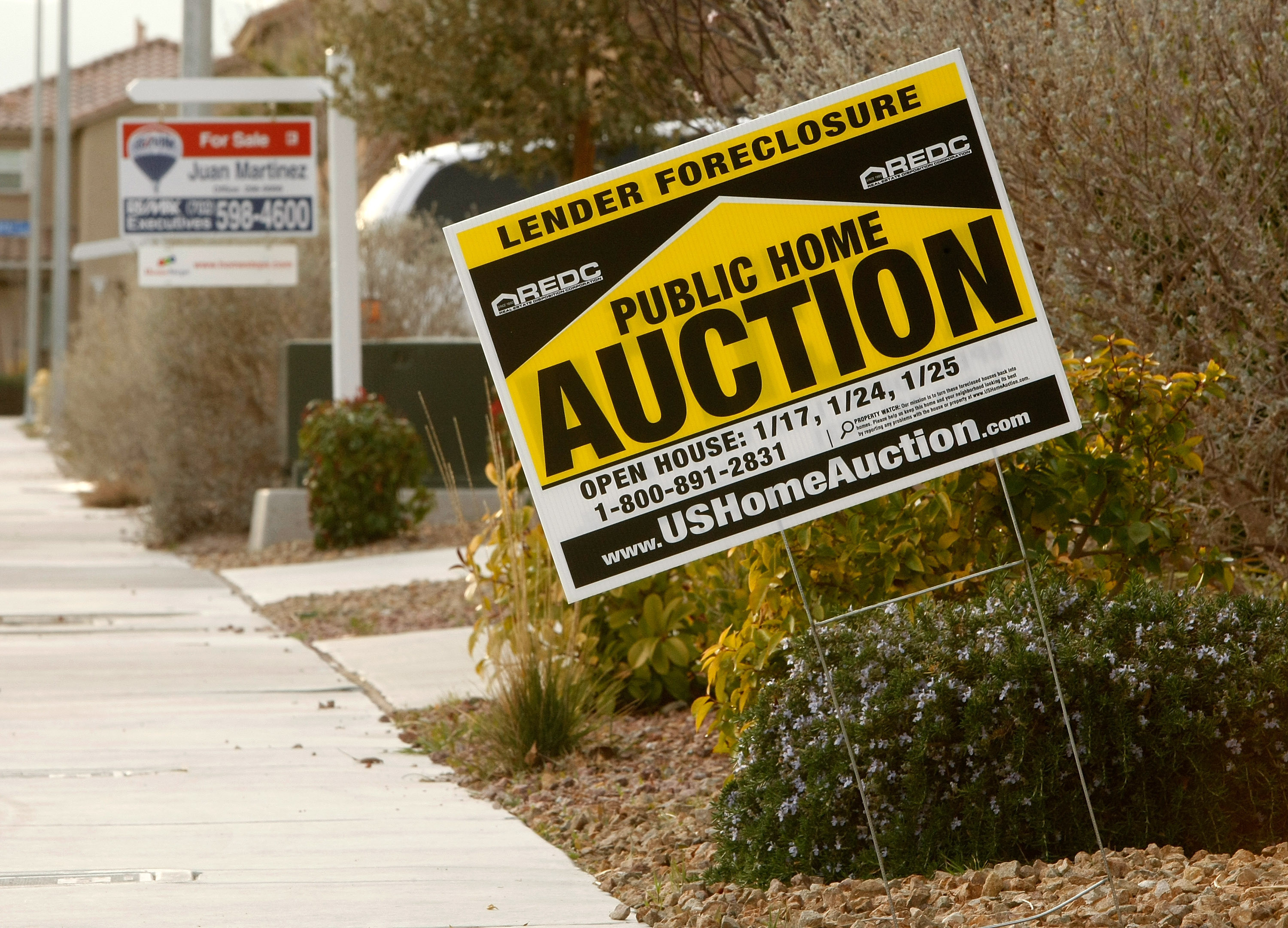 Homes for sale in Las Vegas, Nevada, in 2009, after that state's housing bubble burst. Foreclosures and auctions plagued the market for years after the bubble. (Getty Images)
Blowing up a housing bubble?
While central bankers argue negative interest are sometimes necessary to prevent the economy from falling into deflation, some experts are beginning to worry that these negative rates are instead inflating a large housing bubble. House prices in Amsterdam are up 20 per cent in the past year, even though sales have fallen by 2 per cent.
The IMF warned earlier this month that negative rates could lead to a "boom and bust cycle" in the prices of assets, such as homes. "As banks' margins are squeezed, they may start lending to riskier borrowers to maintain their profit levels," senior IMF officials wrote in a blog.
Even the head of Sweden's central bank, the Riksbank, is getting worried cheap money is creating a credit bubble. "It's dangerous," Stefan Ingves told the WSJ. "Our households are borrowing way, way too much. It must be reversed sooner than later."
Also on HuffPost:
The World's Most Expensive Streets Look Like This
This four-bedroom home in Hong Kong's Peak area is 4,600 square feet of luxury. The unit receives plenty of daylight thanks to floor-to-ceiling windows and a view overlooking the harbour. Every bedroom has its own bathroom, while the master has its own balcony. The second floor bedrooms also have a terrace.

There aren't many real estate opportunities on London's Kensington Palace Gardens. But this one offers buyers a chance at a mansion with six bedrooms, a reception and dining room, double garage, terrace and private garden. The listing is so exclusive that prospective buyers have to submit background information with the realtor before learning any more about it.

A penthouse fit for royalty, this unit comes with five rooms in almost 4,000 square feet of living space. It has two entrances, a dining room that opens on to a terrace and four bedrooms, each with their own bathroom.

Finding real estate proved challenging on this French street. It was easier to find the Four Seasons Grand-Hotel du Cap-Ferrat, luxurious accommodation that would be perfectly at home in a James Bond film. The hotel has a Michelin-starred restaurant, an 8,000-square-foot spa, and gorgeous views of the French Riviera.

A corner unit at The Marq on Paterson Hill, a project residing in one of Singapore's priciest areas. The apartment is 3,089 square feet, and it has park views in a building that also boasts a lap pool.

This villa offers you a panoramic view of the Mediterranean from the shores of Costa Smeralda, Sardinia. It has covered terraces, a pool, and five bedrooms.

Ostozhenka is known as "Moscow's Golden Mile," and it's easy to see why. A statue of Friedrich Engels, co-author of "The Communist Manifesto," overlooks this street where you can find buildings raised before the Russian Revolution and Art Nouveau architecture. To hit home its upscale nature, there's even a restaurant called "Snobs." A four-bedroom apartment at Ostozhenka, 7 has almost 2,000 square feet of space, with pastel-coloured walls, a fenced yard and security around the clock.

Largely known as a shopping district, New York's Fifth Avenue is also the site of some ritzy real estate that has been home to famous figures including entrepreneur David Koch and fashion designer Vera Wang. Sotheby's International Realty is pitching a "simplex" of 12 rooms for just under C$27 million at 1060 Park Avenue. It's a corner suite that gives residents a gorgeous view of Central Park. Interior features include a library, classy dining room and a corner living room with a wood-burning fireplace. This is high living.

Another shopping district that doubles as a neighbourhood for the very wealthiest. Actress Marlene Dietrich once called Avenue Montaigne home. This listing is more a pied-a-terre than a full-time residence, but it does have four bedrooms on the fifth floor of an old stone building. You know, for the richest among us, who can afford a weekend jaunt to Paris.