Rising Real Estate Prices Are Making Homebuyers Cozy Up To Urban Eyesores
LOS ANGELES — Robert Leviton's loudest neighbour is a 12-lane freeway.
The busy stretch of highway that runs alongside his townhouse complex is visible from his north-facing windows. The drone of passing motorists is audible throughout. He can even hear a muffled version of it when his windows are shut.
"I was a little bit worried about how close it is to the freeway, but it really doesn't bother me,'' said Leviton. He paid $666,000 for his townhouse, more than triple the U.S. median home sales price. But it allows him to live in a new home within biking distance of his work and it was cheaper than other homes he considered.
Living near highways, train tracks and other urban eyesores has long been an unfortunate fact of life for residents of big, crowded cities around the world, including in tightly-packed cities in the U.S. Now the rising popularity of urban living across the country, along with a shortage of land in desirable locations, has made these dingy corners of cities hot properties for developers and home buyers, despite loud and ugly neighbours and the potential health hazard of living closer to pollution.
"Land is so scarce that the properties that are available for residential development tend to be those fringe properties,'' said Tim Barden, senior vice-president at Land Advisors Organization, a national land brokerage. ``We generally see multiple offers on all of our listings.''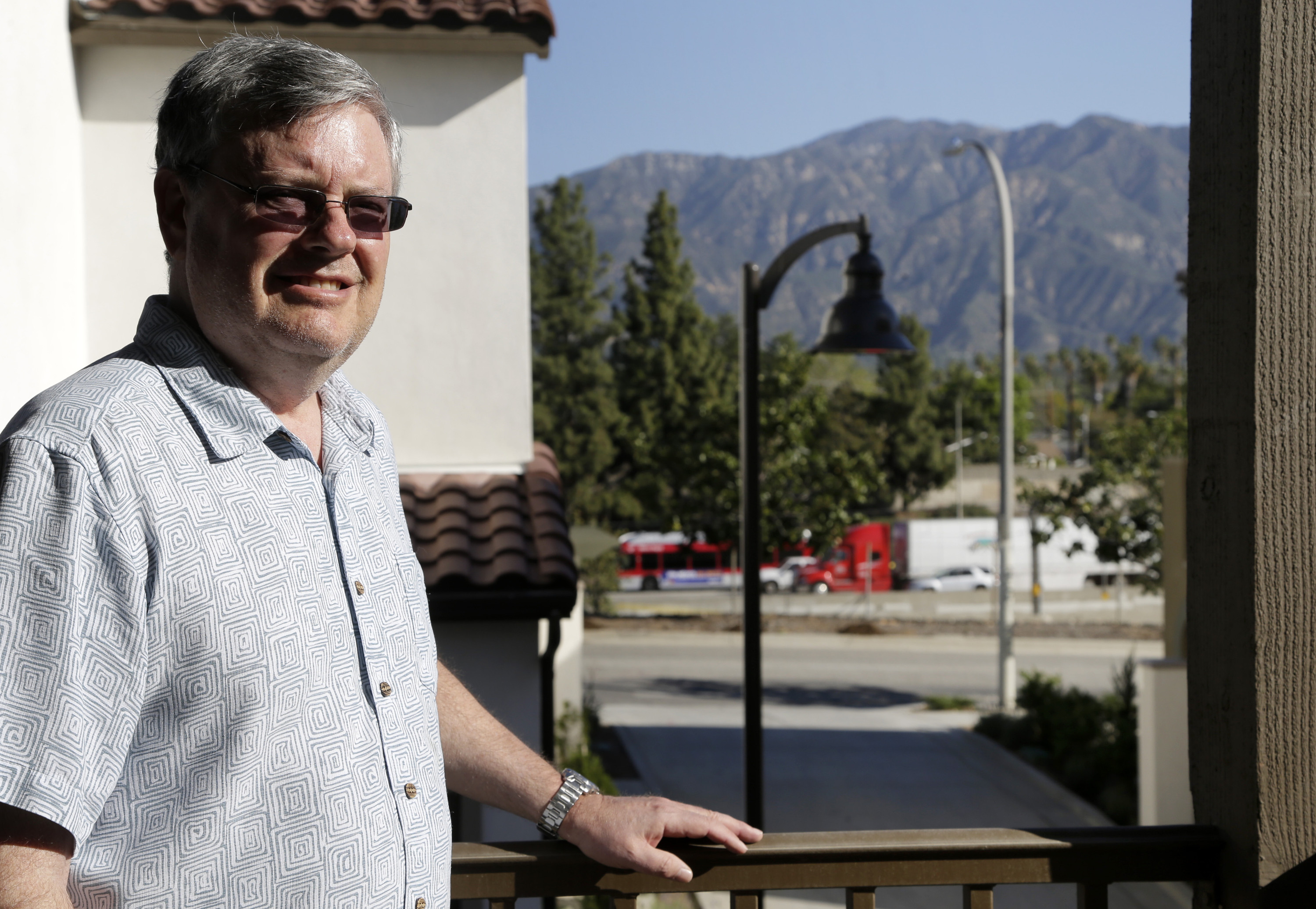 In this Thursday, March 17, 2016, photo, Robert Leviton poses for a photo on the balcony of his townhouse in Pasadena, Calif. The traffic on the stretch of highway, background, that runs alongside his complex creates a persistent din and is visible from any of his townhome's north-facing windows. (AP Photo/Nick Ut)
The real estate pros call this "infill'' residential development. Developers buy the land, demolish what was there and remove contaminants that may have leeched into the soil, something common with industrial properties. Trash-filled lots, older buildings, churches, factories, bowling alleys and parking lots are all making way for new housing.
These parcels of land are attracting developers even if they aren't zoned for residential construction yet, especially if they are within or bordering an established residential neighbourhood and within walking distance of shops, restaurants and other urban conveniences.
"You tend to see this in big metros that have a lot of desirability because of jobs, because of lifestyle,'' said Jody Kahn, senior vice-president of research at John Burns Real Estate Consulting, which is advising more builders on infill development these days than ever. "People want to live there.''
In places like Los Angeles, San Francisco and New York, where available land has long been scarce, developers are finding they can develop almost anywhere close to the city and find buyers. One reason is the rise in rents and home values, and the low inventory of previously occupied houses for sale in many markets. These trends, which have been driving gentrification in many big cities, can also make housing on infill sites an attractive and relatively less pricey option for would-be homebuyers.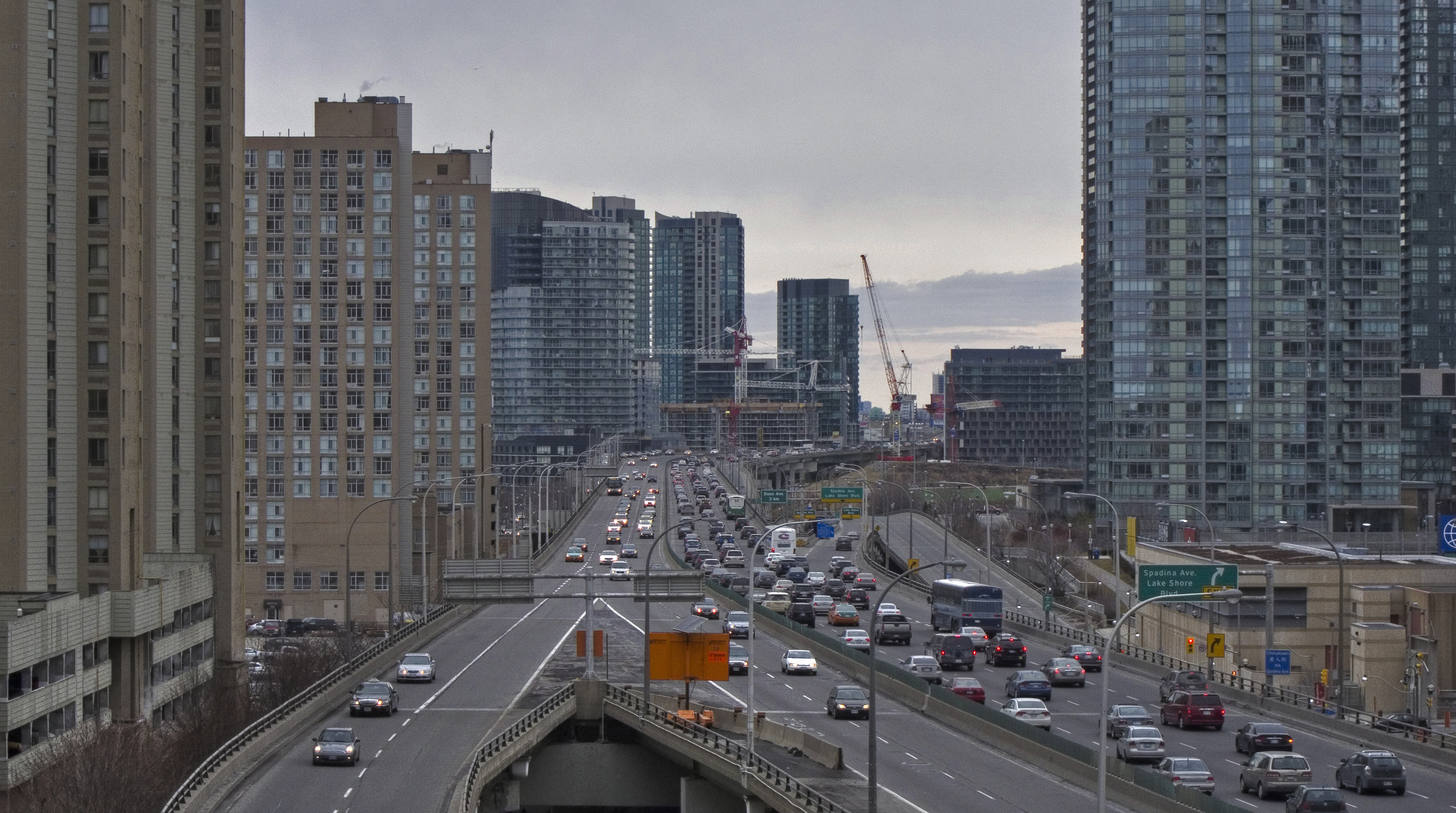 Apartment and condo buildings line the Gardiner Expressway in Toronto. While developments in post-industrial areas have become commonplace in some Canadian cities, many U.S. cities are just now seeing the phenomenon, thanks to rising real estate prices. (Getty Images)
Andrew Skinner, 37, recently bought a new townhouse built on the former site of a Sriracha hot sauce factory 8 miles east of Los Angeles in an 88-unit complex that is separated from a phalanx of warehouses by a storm water channel.
Skinner and his wife bought a four-bedroom, three-and-a-half bath townhouse for $675,000 after failing to find anything bigger than his former house for $725,000 and up.
He doesn't have any road noise to worry about. For him, it's the whistles of trains that rumble on tracks nearby. "My wife is the daughter of a railroader,'' Skinner said. "She grew up with trains, so we don't particularly care.''
Across the country, there is a wave of housing development along a putrid canal in Brooklyn that was designated a Superfund site in 2010.
But this kind of development is also happening in U.S. cities that have long been more affordable, like Cleveland and Philadelphia, according to Kahn.
"Philadelphia is undergoing this unbelievable change where everybody is moving from the suburbs into the city, so then you have this regeneration of an urban area that had kind of fallen into tough times,'' Khan said. "You definitely have warehouses and other (places) that are getting reused, generally for higher-density, mid-rise housing.''
Southern California builder Olson Homes has bought land from at least five churches the past couple of years, in addition to building on the former sites of warehouses and other commercial properties, and right along highways.
Leviton's townhouse is one of 33 built by Olson along a stretch of Interstate 210 in Pasadena that sold out as of February.
While many buyers may not want to live next to a highway, those who do balance the downside with being walking distance to public transportation, restaurants and shops, said Olson Homes CEO Scott Laurie. ``Is it for everybody? Absolutely not,'' Laurie said. "But it's for the majority and it's for the millennial buyer who understands the trade-offs.''
One of those trade-offs includes the higher health risk of living near major highways. According to the Environmental Protection Agency, people who live near major roads appear to experience health problems associated with air pollution more often and more severely, including asthma, cardiovascular disease and impaired lung development in children.
It's just not something Leviton, 60, is worried about.
"I ride my bike around town and there are cars all over the place and it doesn't seem to bother me,'' he said.
The World's Most Expensive Streets Look Like This
This four-bedroom home in Hong Kong's Peak area is 4,600 square feet of luxury. The unit receives plenty of daylight thanks to floor-to-ceiling windows and a view overlooking the harbour. Every bedroom has its own bathroom, while the master has its own balcony. The second floor bedrooms also have a terrace.

There aren't many real estate opportunities on London's Kensington Palace Gardens. But this one offers buyers a chance at a mansion with six bedrooms, a reception and dining room, double garage, terrace and private garden. The listing is so exclusive that prospective buyers have to submit background information with the realtor before learning any more about it.

A penthouse fit for royalty, this unit comes with five rooms in almost 4,000 square feet of living space. It has two entrances, a dining room that opens on to a terrace and four bedrooms, each with their own bathroom.

Finding real estate proved challenging on this French street. It was easier to find the Four Seasons Grand-Hotel du Cap-Ferrat, luxurious accommodation that would be perfectly at home in a James Bond film. The hotel has a Michelin-starred restaurant, an 8,000-square-foot spa, and gorgeous views of the French Riviera.

A corner unit at The Marq on Paterson Hill, a project residing in one of Singapore's priciest areas. The apartment is 3,089 square feet, and it has park views in a building that also boasts a lap pool.

This villa offers you a panoramic view of the Mediterranean from the shores of Costa Smeralda, Sardinia. It has covered terraces, a pool, and five bedrooms.

Ostozhenka is known as "Moscow's Golden Mile," and it's easy to see why. A statue of Friedrich Engels, co-author of "The Communist Manifesto," overlooks this street where you can find buildings raised before the Russian Revolution and Art Nouveau architecture. To hit home its upscale nature, there's even a restaurant called "Snobs." A four-bedroom apartment at Ostozhenka, 7 has almost 2,000 square feet of space, with pastel-coloured walls, a fenced yard and security around the clock.

Largely known as a shopping district, New York's Fifth Avenue is also the site of some ritzy real estate that has been home to famous figures including entrepreneur David Koch and fashion designer Vera Wang. Sotheby's International Realty is pitching a "simplex" of 12 rooms for just under C$27 million at 1060 Park Avenue. It's a corner suite that gives residents a gorgeous view of Central Park. Interior features include a library, classy dining room and a corner living room with a wood-burning fireplace. This is high living.

Another shopping district that doubles as a neighbourhood for the very wealthiest. Actress Marlene Dietrich once called Avenue Montaigne home. This listing is more a pied-a-terre than a full-time residence, but it does have four bedrooms on the fifth floor of an old stone building. You know, for the richest among us, who can afford a weekend jaunt to Paris.