Loft Living: The Questions You Should Ask Before Making The Move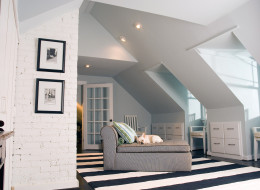 "A loft implies that there's vertical arrangement, and not just horizontal arrangement."
It's the kind of property that seems attractive for short-term renters but if you're in the market to purchase your first home, consider what life would be like if guests can see into your bedroom from the living room.
In this episode of "I'm Sold Canada," a former loft explains his biggest learning experience living the loft life.