After Premier Kathleen Wynne told him to apologize, Bob Delaney released a statement Tuesday, four days after police knocked on Melanie Palaypayon's door.
"I am profoundly sorry for the set of circumstances that resulted in the Peel (Regional) Police visiting her home, and for the anxiety caused to her and her family," Delaney wrote. "Mrs. Palaypayon deserves a full apology, which I offer."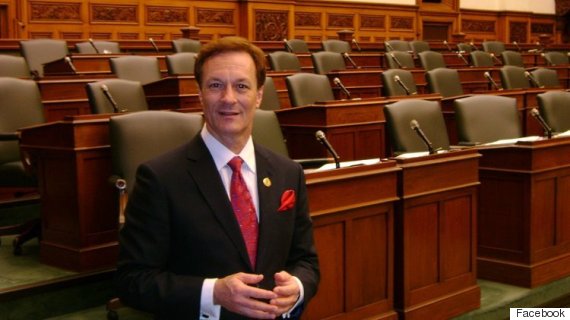 Ontario Liberal MPP Bob Delany. (Photo: Facebook)
Only, Palaypayon is still waiting for Delaney's call.
She said she is thankful he is apologizing, but it's not "from the heart" if it's only through a statement.
"He knows my number, he can call me," Palaypayon said.
"I don't want to seem negative, but if he's really sincere with this apology he should have not waited for Kathleen Wynne to tell him to say an apology."
Palaypayon is one of many parents upset about a government decision to defund Intensive Behavioural Intervention for autistic children five and older. Her son Xavier is six years old and had been on the wait list for IBI for three years, only to be removed this spring.
"I don't want to seem negative, but if he's really sincere with this apology he should have not waited for Kathleen Wynne to tell him to say an apology."
Palaypayon had been trying for weeks to meet with Delaney, her MPP in Mississauga-Streetvsille, but he told her in a brief phone call, "I cannot do anything for you," she said. She wants a face-to-face meeting to explain her family's plight.

A staff member at Delaney's office said the MPP was unavailable, but pointed to a statement on Delaney's personal website saying his office only asked police for advice and "never instructed or asked the officers to take any action at all."

Delaney's statement noted Palaypayon had called his constituency office often, "frequently multiple times in a day." Palaypayon said she told staff last week that she would "squat" outside and hand out flyers protesting the new autism program to everyone who visits the office.

The MPP's staff say she said "we" would enter his office.

MPP says staff was 'apprehensive'

"My constituency office staff of two women: one a young mother and the other a grandmother were apprehensive about a confrontation, possibly with an unknown number of people," Delaney wrote.

They contacted police, but only learned through the media that officers had visited Palaypayon at home, he said.

The newly announced Ontario Autism Program, once it's fully rolled out in 2018, will integrate IBI and Applied Behavioural Analysis therapies into a flexible service the government is calling enhanced ABA.

In the meantime, the government is giving parents of kids removed from the IBI wait list $8,000 to pay for private treatment. But parents say that will only pay for, at most, a few months of intensive therapy.

The government has said its new program will mean 16,000 more children will receive services — mostly ABA — and that IBI wait times will go from a current average of 2 1/2 years to six months by 2021.

ALSO ON HUFFPOST:

Dad's Photo Series Highlights The Many Faces Of Autism

Suggest a correction

TORONTO — A Liberal backbencher has issued an apology after police were called on a mother of an autistic child who threatened a protest at his office — just not to the woman herself.