Black Tickle, Small Labrador Town, About To Lose Its Only Fuel Source
BLACK TICKLE, N.L. — People in a small community in eastern Labrador say they're growing increasingly concerned about the impending loss of their only nearby fuel source.
Joseph Keefe, the local service district chairman in Black Tickle, has asked federal Indigenous and Northern Affairs Minister Carolyn Bennett for help since the only fuel operator in the area is set to leave at the end of summer.
In a letter, Keefe bluntly states that "if you don't have fuel in the Labrador winter, you die."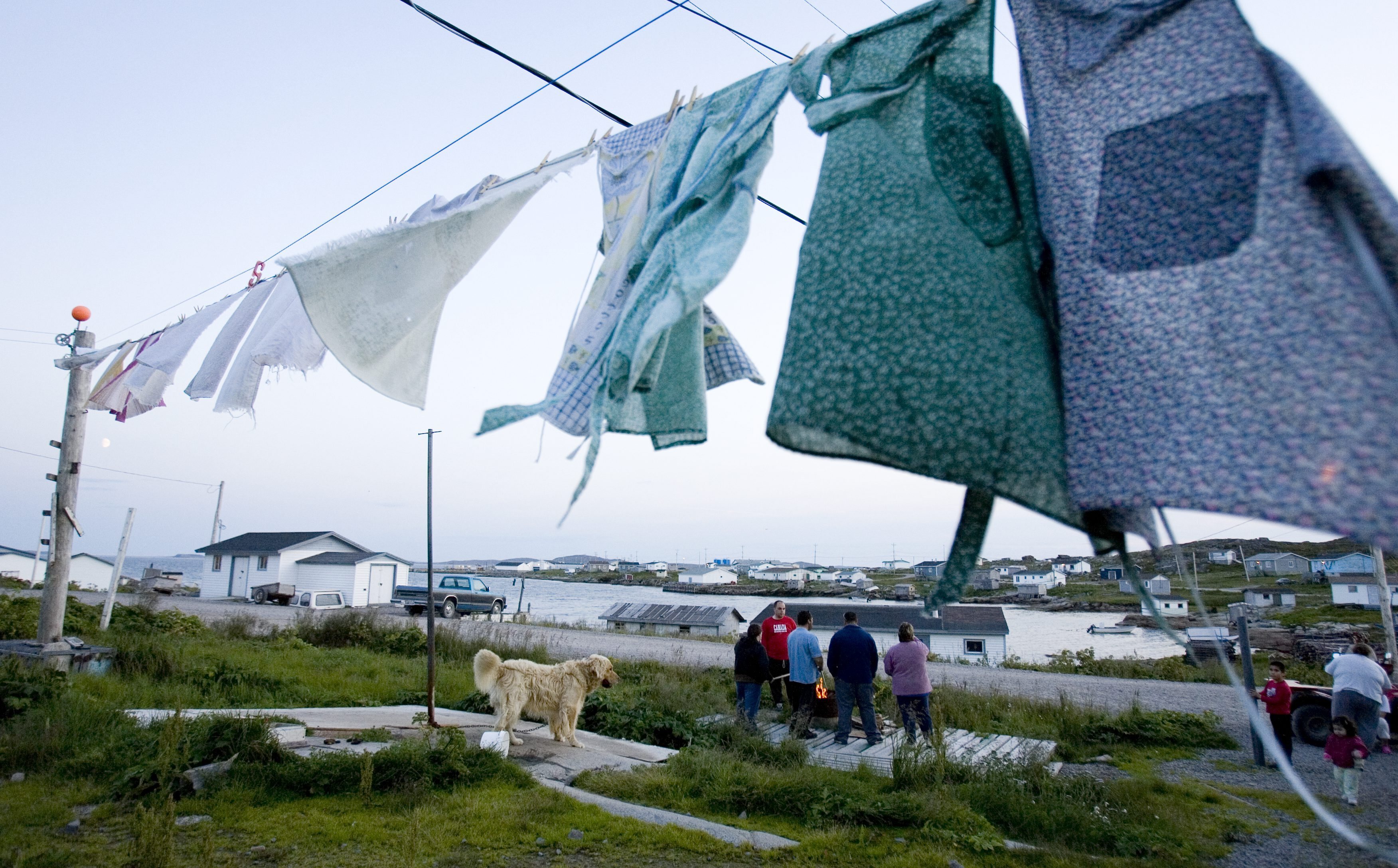 The coastal community of Black Tickle, on the Island of Ponds, off the coast of Labrador, Aug. 23, 2007. (Photo by Peter Power/The Globe and Mail)
He says the nearest source is in Cartwright — a two-hour snowmobile ride away — and that Woodward's, the current fuel provider, stayed for an extra year as a temporary solution.
But he says it's not clear what the long-term plan will be other than an offer of extra drums after it is set to leave in September.
Black Tickle, which has just under 150 people, has no running water and budget cuts mean it's losing its sole nurse practitioner. (VOCM)
Also on HuffPost:
22 Reasons Rick Mercer Should Be Premier Of Newfoundland
A crack-smoking mayor would be no match for a wise-cracking premier!

Newfoundland and Labrador's House of Assembly would become a house of laughs with him in charge.

If you can conduct a symphony, how hard can it be to control a caucus?

How many people would Stephen Harper trust to sleep over at his house?

Just imagine what he could do to defeat perceptions about Newfoundlanders.

Now THAT'S how you convince young people to go out and vote.

Few can forget the time he convinced people that Stockwell Day should change his first name to "Doris."

He'd make fools out of the people who know nothing about Eastern Canada.

This guy later tried to run for president of the United States.

To be fair, George W. Bush looked he was in a hurry at the time.

Al Gore didn't correct Mercer when he identified Toronto as Canada's capital city.

He declined a Gemini Award nomination for his show "Talking to Americans" after the 9/11 attacks.

Have you ever seen Pierre Poilievre take it on the chin so hard?

No matter what his position, we'd love to hear a witty repartee like we once heard out of Danny Williams.

Newfoundland is an oil-rich province. How would he square that with his past jokes about Enbridge?

Rex Murphy has thrice stood for election. The first time he dropped out and he was defeated the next two times.

He is funnier, more articulate, better informed and, frankly, just easier to listen to than the CBC pundit.

So why couldn't he play the part?