Science Experiments For Kids Using Lego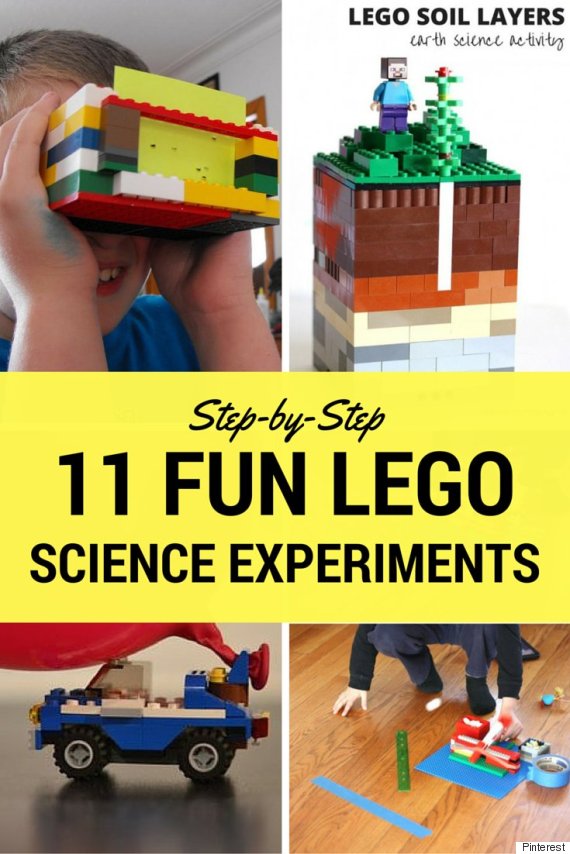 Building a Death Star out of 3,000 Lego pieces is great, but what do you do with it after you're done? If you decide to take apart your masterpiece, you can always use the bricks to do some science experiments with the kids.
Here's a list of fun activities you can try that teach your children about scientific concepts, from friction to gravity. Just be careful not to step on any Lego pieces — no one needs to experiment with human pain!
11 Fun Science Experiments Kids Can Do With Lego
This sensory activity incorporates colouring, matching and engineering, and it can be made as simple or difficult as you like. Get the instructions here: Little Bins For Little Hands

This experiment teaches your child about tension, and it allows them to experiment with different Lego pieces to make the most successful catapult. Get the instructions here: Little Bins For Little Hands

You and your child can experiment with different balloon and car sizes to determine which combination makes the car go fastest and furthest. Find the instructions here: Science Sparks

Teach your child about the stars by making your own constellation viewer out of Lego. Get the instructions here: A Net In Time Schooling

Teach your little Star Wars fanatic about magnets and gravity with this experiment using Star Wars Lego characters. Get the instructions here: Kid Minds

This Lego activity is an easy way for your child to understand all the different layers of soil. All you need are Lego pieces in various colours. Get the instructions here: Little Bins For Little Hands

Put away your digital clocks (and smart phones) for the day and build a Lego sundial to tell the time. Your child will see how they can use the sun to determine the time of day. You can find the instructions here: 123 Homeschool 4 Me

Learn about magnets with this fun, easy-to-build maze. You could even turn it into a racetrack! Get the instructions here: Science Sparks

This activity challenges your child to come up with the most efficient pulley system. They can experiment with different setups and weights to determine what works best. Get the instructions here: Frugal Fun 4 Boys

You can set up this zipline right in your house to experiment with different lengths and slopes. Your child will learn about force and friction as she or he sends their Lego passenger down the line. Find the instructions here: Little Bins For Little Hands

This experiment will show your kids why buildings are built differently in areas that are prone to earthquakes. Get the instructions here: The Chaos And The Clutter