B.C. Real Estate Fines Should Be Hiked By 2,400 Per Cent, Council Says
VANCOUVER — A panel struck to restore faith in British Columbia's besieged real estate industry is calling for hefty fines of up to $500,000 for misconduct and measures to end aggressive sales tactics.
The advisory group was launched by the Real Estate Council of B.C. in February amid allegations that some agents were deceiving clients to rack up commissions and inflate prices in Metro Vancouver's overheated housing market.
The panel released a sweeping report on Tuesday with 28 recommendations, including that the province hike maximum misconduct fines to $250,000 for individual realtors and $500,000 for brokerages — a significant increase from the current maximum fines of $10,000 and $20,000.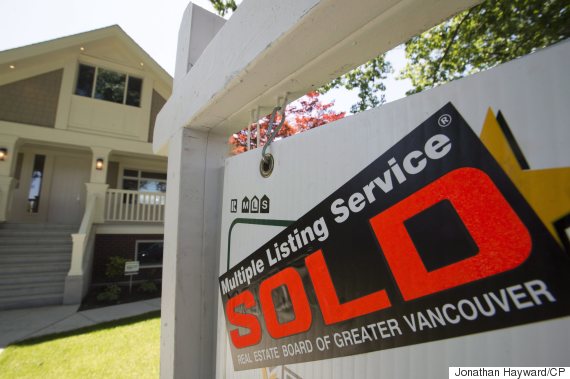 A "sold" sign in Vancouver. (Photo: Jonathan Hayward/CP)
It's also calling for a ban on agents representing buyers and sellers in the same transaction, for any profits received from misconduct to be returned to the client, and for a confidential hotline for whistleblowers to report complaints.
The real estate council is the industry-funded body that oversees licensed real estate agents in B.C. It's currently made up of 14 industry members and three government appointees, and the panel recommended Tuesday that the portion of government appointees be increased to 50 per cent.
The superintendent of real estate, Carolyn Rogers, chaired the eight-member advisory group and she said its mandate was to examine whether the current regulatory regime adequately protects the public.
The panel didn't examine affordability, she said, but skyrocketing prices were having an impact on the council's role as a regulator and the recommendations were meant to address that.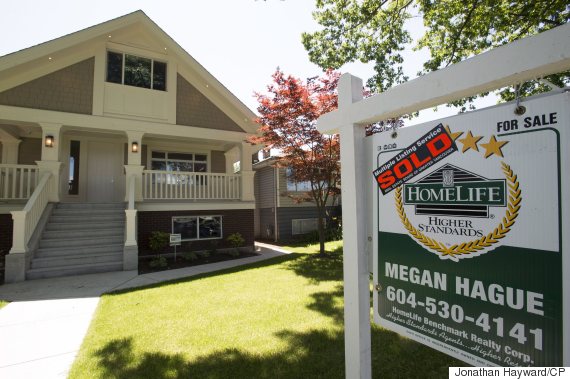 A "sold" sign on a Vancouver home. (Photo: Jonathan Hayward/CP)
"Any time there is extreme price fluctuation, you have people that rush into the market that try and make a quick buck,'' she told a news conference.
"The regulatory regime for real estate services was designed for people who buy and sell homes, not people who are buying and selling investments. That is a different market. It requires a different regulatory rules, approaches and powers.''
She said the panel often began meetings by discussing predatory sales tactics they had seen, such as Realtors approaching homeowners on their property and pressuring them to sell. It recommended that council increase detection and deterrence efforts to end marketing and sales practices that target vulnerable members of the public, including seniors and immigrants.
The council quickly promised to adopt the 21 recommendations that were directed to it. The province is responsible for enacting the other seven, including raising the maximum fines.
"Incredibly damning"
Finance Minister Michael de Jong said in a statement that the government would announce actions to strengthen consumer protection on Wednesday.
"The report is a comprehensive examination of the practices and challenges plaguing the real estate industry right now, and paints a troubling picture,'' he said.
Robert Fawcett, the council's executive officer, said the council has created a committee that will establish timelines for swift adoption of the recommendations.
"We understand that for many British Columbians, buying or selling a home is the biggest financial transaction they will make in their lives,'' he said.
"It is a stressful, often emotional experience and they count on real estate professionals to provide them with the information, guidance and advice they can trust.''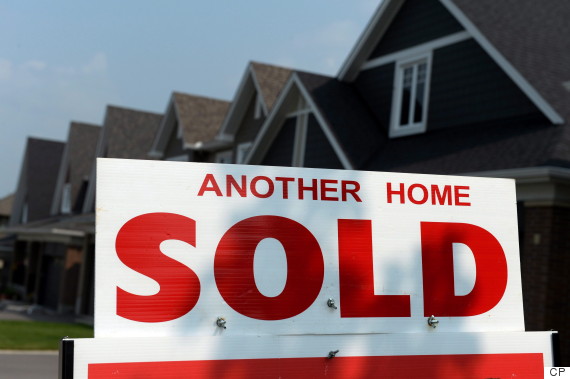 The advisory group didn't consider a move away from self-regulation of the industry. Rogers said the decision to take away self-regulation rests with the government, but she is confident that the recommendations in report will create a more independent regulator.
David Eby, the provincial NDP's housing critic, called the document an "incredibly damning'' report into a failed regulator and demanded an end to self-regulation of the industry.
"When you add it all together, it is no surprise that they have recommended the near wholesale replacement of the board,'' he said.
"I am surprised that they didn't come to the inevitable conclusion, which is that self-regulation has failed here.''
Also on HuffPost:
Craziest Vancouver Real Estate Stories Of 2015
This Tudor home in Vancouver's ritzy Shaughnessy neighbourhood was listed for $5.99 million in May. After 12 days, it sold for just over $8 million. "When you've got too little supply (of detached houses) and too many buyers, that's always what happens," realtor Stuart Bonner told The Province.

This abandoned home (read: eyesore) became a dumping ground over several months in 2015. Piles of rotting trash and unwanted furniture attracted rodents to the area, and the smell was sometimes so bad that neighbours refused to open their back doors. The house was assessed at $813,000, and others in the area were valued at over $1 million.

"Avail now. Bring your tent." A Craigslist ad advertised a backyard for rent for $500 per month. WiFi, use of the home's bathroom, kitchen, laundry, and "art room" were part of the deal. Great for travellers, apparently!

This home was listed at just under $3 million in June, and was sold to an offshore buyer for $4.1 million after a couple hours, the realtor said.

Bargain alert: a former grow-op hit the market in March for $930,000. The 1968 two-storey home was in such bad shape that no one could live in it. The house got an occupancy permit back in 2001, and was renovated before it was listed. The price was mostly because of the 6,000 sq.-ft. lot.

This rare, 3.6-metre wide home sold in April for $1.35 million. Tucked in the upscale Point Grey neighbourhood, the floor space is only 945 sq.-ft., but manages to cram in a full kitchen, master bedroom, living room, garage, den and 1.5 bathrooms. The home is believed to be one of the last of its kind in the entire city, according to the realtor.

This house, listed for just under $1.6 million, sold for $2.17 million in March — a mind-boggling 35 per cent over asking. "It was the highest price per square foot ever achieved for an East Vancouver home," realtor Paul Eviston told CBC News.

Chump change, amirite? This 25,000 sq.-ft. mansion, which sits on a 1.09 hectare property, was purchased in December 2014 for $51 million. (Details of the sale were made public in March.) The deal included a movie theatre, grass tennis court, and 10-car garage, according to the CBC.

Talk about a sweet deal! This (very well-decorated) gingerbread house was advertised on Craigslist for $4.5 million in December. It's a one-bedroom home that's a single sq. ft. in size. The baking sheet upon which it stands was not included in the sale. The seller asked for "serious" inquires only.