How Not To Be THAT Sports Parent
There are a lot of parenting labels being thrown around in 2016. We have helicopter parents, snowplow parents, free-range parents, lawnmower parents, consultant parents, drill sergeant parents... the list goes on. But those with children in competitive sports are likely familiar with another parenting category that is gaining more attention: the overzealous [insert sport here] parent.

I was brought up to speed on this growing culture of over-involved sports parents after attending my nephew's hockey game this past winter. As I was chasing one of my kids through the chilly cement aisles of the bleachers, classic rock tunes blared in the background, while pint-sized hockey players slammed their sticks against the boards. Several goals had been scored against my nephew's team and their spirits were dwindling.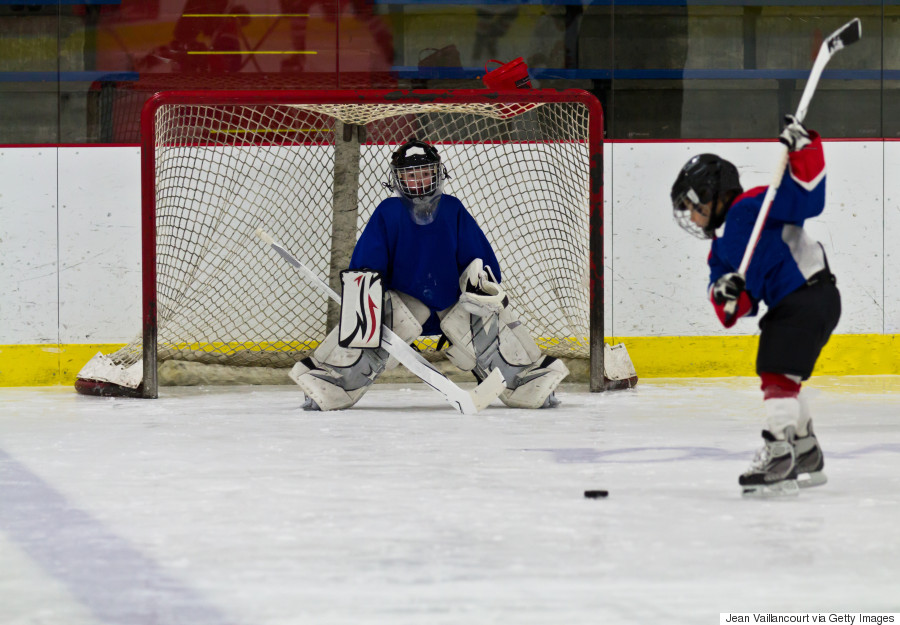 The opposing team's posse of parents grew louder and louder with each goal. I looked at my sister in astonishment as the parents cheered and banged their fists against the plexiglass surrounding the rink. She looked back at me with a halfhearted smile and said, "You'll be here in a few years. You'll see." My initial reaction was, "Oh hell no." But then I realized, I have three boys. If they want to play a competitive sport, we will support them.

According to a Canadian Youth Sports Report, 84 per cent of Canadian youth ages three to 17 participate in some sort of sport, 60 per cent of them on an organized basis. Competition in youth sport has never been so fierce, but this isn't necessarily a bad thing. Sports can play a positive role in youth development, including the discipline of training, following leadership, fulfilling commitment and learning to lose. These life skills are learned in hockey arenas, soccer fields, basketball courts and dance floors across the country. However, there is one person who can hinder a positive experience — the parent.

So, I spoke with parents in my community, hoping to learn from their experiences in the competitive sports world about how NOT to be that overbearing sports parent:

Teach your kids how to lose with grace, by being graceful about their loss yourself.

– Abigail

Cheer for every team. And never let your kids boo another team — at any level.

– Marjorie

Play for the sake of playing, and keep in mind that your child is not your protégé. If it ends up that they don't enjoy the sport, let it go and find something else or promote being a cheerleader.

– Andrea

Put it in perspective. The chances of your child being the next Gretzky are slim to none. There will almost ALWAYS be another kid who is [more skilled]. So enjoy your child's successes through their eyes. You will never be disappointed.

– Heather

Understand that your child's coach is VOLUNTEERING their time — respect this and NEVER undermine their character, especially in front of your child. If you believe you can do a better job, then give it a go! Otherwise, keep your opinions on player lineups, plays, etc. to yourself.

– Julie

Don't cheer like you're at a [professional game]. Put away your cowbells. They don't belong in the arena.

– Janice

Stop cheering when the gap in goals is more than three. Have a little class. It's 7-year old hockey.

– Stephen

Make sure you cheer for the whole team, not just your own child. And be careful not to discuss the mistakes of any child, while you're in the stands. Never single out a child's performance.

– John

Don't act like you're busier than anyone else in the stands — everyone is busy!

– Mike

As a coach, I can tell you, parent involvement can be a negative obstacle to the child's development. When developing their individual child's "potential" outweighs the experience of being a part of a team, then a shift takes place that is not pretty. Selfish, individualistic, success at any cost.

– Frawley

Remember, you are not playing the sport, your child is.

– Joanne