15 Anti-Humidity Products That Will Save Your Hair This Summer
Summer, we love you but you're destroying our hair game.
For many of us, stepping out into the summer sun isn't a feeling of bliss, it's a feeling of distress. "UGH! Why is it so humid out here?!" many of us yell into the abyss. And that moment we do finally step out our doors, our hair becomes one big frizzy mess, which totally ruins our whole summer look.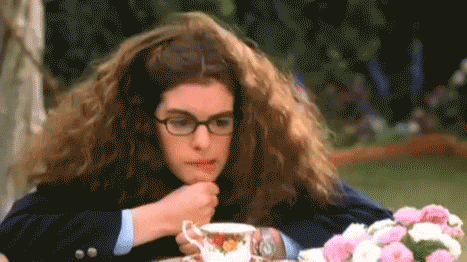 It's no secret the summer elements are harsh on our hair. As Dr. Rolanda Wilkerson, Pantene's Principal Scientist, notes in an email with HuffPost Canada Style, humidity can cause our hair cuticles to swell and uplift, resulting in frizzy, brittle hair (read: literally the worst thing ever).
So, how do we get rid of our frizzy summer hair? With products that condition and target damaged locks, as well as seal cuticles. From hair sprays to shampoos, we rounded up 15 of the best anti-humidity hair products that prove humidity doesn't suck (that much).
Check out the slideshow below!
Anti-Humidity Hair Products
A shampoo for intense hydration. $7.96. Available at Walmart.

A shampoo for smoothness and manageability. $20.59. Available at professional salons.

A working spray for locking out humidity. $29.95. Available tradesecrets.ca.

A polishing nutritive milk for dry hair. $48. Available at kerastase.ca.

A soothing mask for blocking the humidity and straightening hair. $29.95. Available at exclusively at salons listed at lorealprofessionnel.ca.

A molding cream for on-the-go structure. $28. Available at moroccanoil.com.

An oil for protection against UV damage. $69.00. Available at shuuemura.ca.

A finishing spray for keeping out the elements. $29.95. Available at tradesecrets.ca.

A gel-oil for helping elongate shrunken curls. $39. Available at Sephora.

A nourishing oil for blocking frizz. $26. Available at Sephora.

A treatment for an ultra-smooth look. $7.26, available at walmart.ca.

A hairspray for locking out frizz. $24.50, available at Sephora.

A creme for strengthening curls. Available at select salons.

A hair primer for eliminating frizz. $6.99, available at ulta.com.

A smoothing milk for a strong hold without the frizz. $8.99, available at biovia.net.
Follow Huffington Post Canada Style on Pinterest, Facebook and Twitter!