Loblaw Is Fed Up With Food Prices, Too. Here's What They're Doing About It.
Loblaw Co. will no longer stand by as suppliers continue to hike its customers' grocery bills.
Executive chairman and president Galen Weston has sent a letter to suppliers demanding that they cut costs for any shipments received in early September or afterward, The Financial Post reported Wednesday.
It comes after the chain's supplier costs rose by over $1 billion over the past two years, Weston said.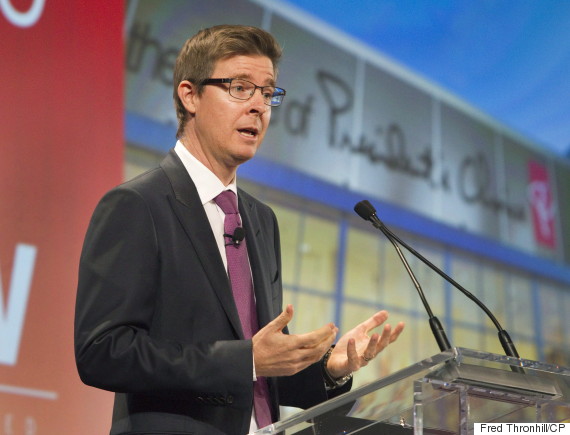 Galen Weston, executive president and chairman of Loblaw Limited. (Photo: Fred Thornhill/CP)
"Despite our efforts to absorb the costs, our low margins have forced us to pass many of these increases on to consumers on your behalf," the letter said.
Weston's letter, which was signed by Loblaw chief operating officer Grant Froese and Shoppers Drug Mart president Mike Motz, follows another communication that was sent in October, The Toronto Star reported.
Back then, Loblaw asked suppliers to help them maintain fair prices and value for their customers.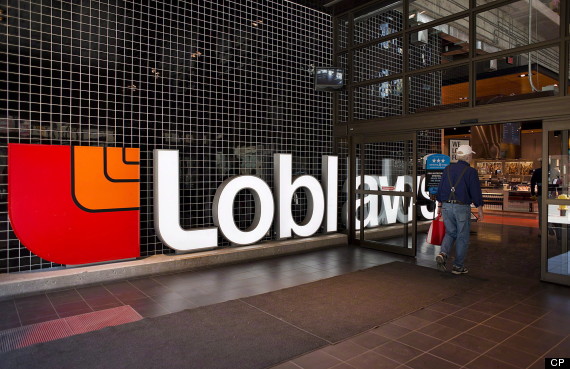 A Loblaws store. (Photo: CP)
Loblaw is putting pressure on its suppliers by reducing its payments to suppliers by 1.45 per cent for any shipments to come in September and after.
If the suppliers say nothing, they'll just assume that they accept the decrease.
"We assure you that every penny of your contribution to this initiative will directly benefit customers," the letter said.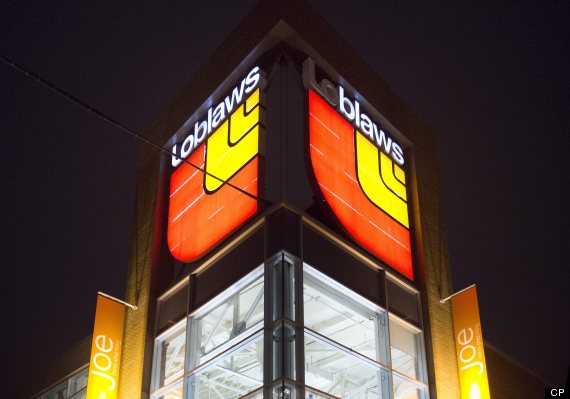 A Loblaws store. (Photo: CP)
The Loblaw letter comes amid growing food prices across Canada as the loonie's value has dropped over the past year. A Statistics Canada report from February showed that food prices had risen in almost every category compared to a year ago.
Fruits and vegetables were hit particularly hard, with the price of a kilogram of celery growing from $2.77 to $4.29.
The Financial Post noted that 81 per cent of produce sold in Canada is imported.
Also on HuffPost:
Produce You Shouldn't Pass By
Jicama (pronounced hic-a-ma), also known as a Mexican potato, is a big, heavy, brown vegetable that really does look like an unusual potato. "The excellent thing about jicama is that it is very crisp and crunchy, but has a mild flavour like a cucumber," says author and certified holistic health practitioner Vanessa Chamberlin. Jicama has health benefits worth noting, too, she adds. It contains good dietary fibre, high in vitamin C, and has low calories. Jicama can be sliced and used with dips as a healthier alternative to chips, eaten in sticks like any other crunchy veggie, or added to salads for a snappy texture without confusing the flavour profile.

In Asian cuisine, bok choy is a major staple — it's versatile and healthy. "Bok choy can be added to a salad, but it can also be eaten like you'd eat celery with a little hummus or nut butter," Chamberlin says. It can also be added to soups or stir-frys, or braised or grilled on its own. "Bok choy is nutrient-rich with omega-3s, beta carotene, vitamin A, and zinc, among other body boosting and risk-reducing vitamins and minerals."

Pluots are a juicy little snack derived from mixing a plum with an apricot. "Plums aren't terribly uncommon, but not a lot of people are familiar with them. It's a shame because they're easy to carry in a lunch, they're sweet with the benefits of both plums and apricots, and they're another inexpensive fruit," Chamberlin says. Besides those tasty traits, pluots are high in vitamin A and vitamin C, and dietary fibre to promote digestive health. They might be seasonal depending on where you live, but look for a fruit that's a little smaller than a plum, and more yellow, displayed near the plums in your grocery store.

Rutabaga is high in vitamin C, zinc, and dietary fibre. "In fact, one cup of cubed rutabaga has 35 milligrams of vitamin C, which is 47 per cent of the recommended daily intake for women," Chamberlin says. With a little bit of a punch like a radish, rutabaga is a great root vegetable. "If you like the spicy snap of it, it's great to be eaten as a raw veggie. Others would enjoy rutabagas along with things like potatoes, parsnips, and squash in a cold weather harvest stew or as a roasted side dish," she says.

A lot of people feel strange about eating cactus, but prickly pear cactus (also known as nopal or nopales) is great for your health. "It can have positive effects on blood sugar and managing diabetes, and it can help lower cholesterol. I suggest buying it already cleaned because the spines can be difficult to handle if you're new to the food," Chamberlin says. Similar in texture to something like a green pepper, nopal is great in dishes like scrambled tofu, or really anything sauteed. It tastes like other green veggies (think green beans) with just a little lemony tartness. "It goes really well with spicy dishes," Chamberlin says. "Nopal has similar vitamins and minerals to some of the other plant-based foods in this list, but like some other vibrant greens, it also has a good amount of calcium." One serving of nopal has 16 per cent of the recommended daily value of calcium for strong bones.

The wonderful world of leafy greens leaves us with plenty of options at pretty much every grocery store, but dandelion greens aren't something most people eat every day, Chamberlin says. "The green leaves are great in salads and slaws, but they can also be boiled like spinach or sauteed and seasoned. Unlike some common veggies, dandelion greens can add a lot of vitamin K to your diet." One serving is 535 per cent of your daily recommended vitamin K — that's a lot! The leaves just taste a little bitter, so watch out.

Starfruit, or carambola, is a tropical fruit with a unique flavour, but is usually overlooked, Chamberlin says. "With a weird segmented shape, the fruit can be cut sideways, making perfect star shapes." Sweet like other tropical plants, star fruit isn't as high in sugar as some fruits, and the outer skin provides lots of fibre. Plus, it contains B vitamins and other helpful minerals.

"Lentils are easy to cook, very inexpensive, and nutritious beyond belief. Cook up a cup and have them on hand during the week," Chamberlin says. Lentils are full of folate, fibre, protein, B vitamins, zinc, potassium, and more. Mix them up with your warm veggie dishes, or with some rice or quinoa and spices. "They make a perfect plant-based protein!"

This plant is technically a cabbage, and is usually in produce sections and markets seasonally (typically in the fall). "You can cut up the main part of the vegetable to eat raw, and it's very crunchy like a radish or turnip." Try it in chunky veggie soups or roasted. The real kicker: one serving of kohlrabi has 102 per cent of your daily recommended vitamin C, along with other antioxidants, B vitamins, and fibre.

Common in South American cooking, studies have shown this root can help manage diabetes, lessen arthritis, and help prevent skin damage, Chamberlin says. "Yuca is versatile for cooking and available in most grocery stores. Try it seasoned, sliced. and baked as a substitute for french fries, or boiled, mashed, or grilled."

If you see this one at your grocery store or farmer's market, pick it up. It doesn't have ridges like an acorn squash, but it's somewhat similar in size and color. "Kabocha is a Japanese pumpkin, and has the sweetness of a sweet potato," Chamberlin says. It contains beta carotene, iron, and vitamins, making kabocha a delicious squash for roasting, stewing, or in desserts.

To the untrained eye, sunchokes look kind of like ginger bent out of shape. "They're more like a potato than ginger, but with a little bit of an artichoke taste," Chamberlin says. "This terrific tuber is a plant with a punch that has five grams of iron per serving." It's great slivered and tossed into salads for a crunch, but also good roasted or sauteed.