Amber Alert: Calgary Police Searching For 5-Year-Old Taliyah Leigh Marsman
CALGARY — Relatives of a missing five-year-old Calgary girl are pleading for the safe return of a "vivacious'' and "curious'' curly-haired child whose mother was found dead in the basement suite where the two lived.
The slain woman's uncle appealed directly to whomever might have Taliyah Leigh Marsman at a news conference Tuesday.
"Please return her. Drop her off at an RCMP station, a Calgary Police Service station, a grocery store, gas station — wherever you want,'' Scott Hamilton said through tears as friends and family of his niece, Sara Baillie, surrounded him.
"Contact the family. We'll come and pick her up. There'll be no questions asked.''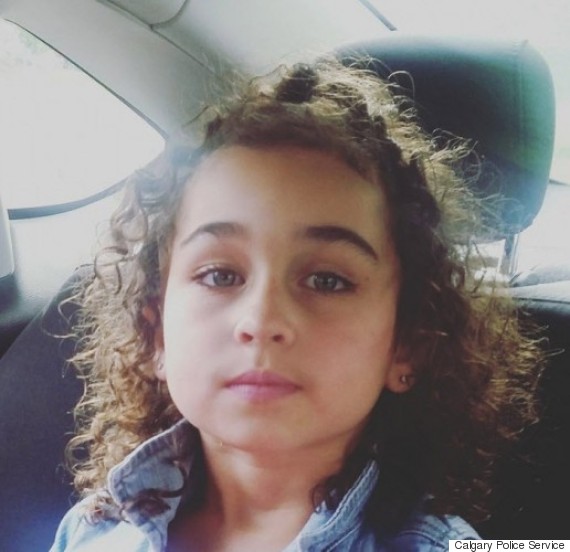 Calgary Police say Taliyah Leigh Marsman went missing from northwest Calgary on Monday evening. (Photo: Calgary Police Service)
Police say family members last saw the girl Sunday morning. They became concerned when Baillie, who had a full-time job at Chili's at the Calgary airport, didn't show up at work. Police were called and officers found Baillie's body Monday evening.
Police issued an Amber Alert in the early hours Tuesday morning for the girl, who recently finished kindergarten.
Hamilton said Baillie was single-handedly raising Taliyah, who was described as much more mature than her five years.
He said the two were "inseparable'' and Taliyah "worshipped'' her mother.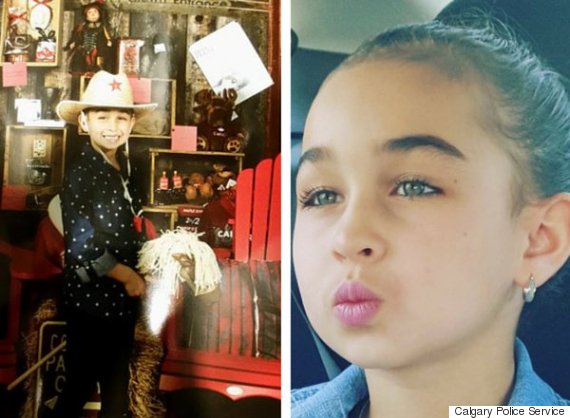 Taliyah Leigh Marsman is five-years-old, and was last seen on Sunday. (Photo: Calgary Police Service)

"Taliyah referred to Sara as Mama and it wasn't necessarily like a mother-daughter relationship. It was almost like watching two sisters at times get along.''
She likes playing on her iPad and watching cartoons.
Hamilton's wife, Marilynne, had recently taught Taliyah to ride a bicycle.
"The bicycle sits in our garage waiting for her to come back,'' he said, his voice breaking.
The mother's Facebook page shows a photo last week of Taliyah at the Calgary Stampede, smiling in a white hat and riding a straw bale pony.
A month earlier, a photo shows her dressed in a red, sequined dance outfit clutching flowers. Other pictures posted over the years show her eating cotton candy in her car seat, dressed as a monkey for Halloween and splashing around in a plastic backyard pool.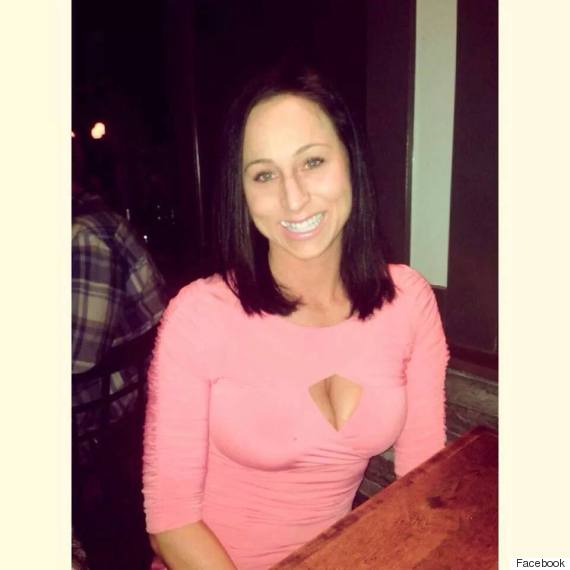 Sara Baillie was found dead on Monday evening. (Photo: Facebook)

"She fills my heart with so much joy,'' Baillie wrote next to a video post in March of her daughter reading a book.
Police say they aren't ruling anything out in their search for the little girl, who is described as a mixed-race child with a slim build, brown curly hair and blue eyes.
"We have all the faith in the world that Taliyah will be found safe. Somebody who knows where she is, is going to step up and do the right thing,'' Insp. Don Coleman said following the family's news conference Tuesday.
He said police have been flooded with tips, as well as with offers of help from other agencies.
Domestic violence
Police have not named any suspects and Coleman said they have been doing several interviews, working from Baillie's inner circle outward.
The child's estranged father has been co-operating with police, Coleman said.
Coleman said there is a "limited'' history of domestic violence in the family.
Court documents show Baillie was the complainant in a case with a man identified as Colin Evan Marsman.
Justice officials say Marsman, who turns 37 Wednesday, was charged with unlawful confinement and intimidation by threats on Feb. 1, 2015. But the charges were withdrawn a month later on March 2. A peace bond was issued on that same day.
Good tenants
Baillie and her daughter moved into the basement suite of a house in a quiet northwest Calgary neighbourhood on May 1, said landlord Olumuyiwa Dada, who lives upstairs.
He said they were good tenants.
"No stress. No problems.''
Dada said family members came by on Monday looking for the woman and he did not see or hear anything in the downstairs apartment.
He said he has never met the five-year-old's father. The last time he saw his tenants was last week when they were coming home with groceries.
"The bicycle sits in our garage waiting for her to come back." —Marilynne Hamilton, Taliyah's aunt
Yellow police tape blocked off the stairway down to the suite's entrance at the back of the house.
"I'm really feeling down because I only see things like this on the TV,'' he said. "I don't really understand what is happening, myself. I'm really in shock.''
The mother's car police initially said may have been connected to the disappearance was found not far from the home. It was seized by forensic investigators.
Coleman said he is not convinced a stranger was involved in the child's disappearance.
"That's all part of the witness interviews and interviewing family to try and figure out who may have been coming and going from the residence, any relationships that she may have had. There is a whole host of investigative avenues to cover off in a short period of time,'' he said.
"Our primary focus is the safe return of Taliyah.''
Also on HuffPost:
Dugard was abducted in June 1991 on her way to school in South Lake Tahoe, California. Then 11, she was held for 18 years by Phillip and Nancy Garrido. She was raped repeatedly by Garrido and gave birth to two daughters. Dugard was freed in 2009 after she and her two children appeared in public with him and a police interrogation revealed her identity. Convicted of kidnapping and rape, Garrido was sentenced to 431 years in prison. His wife received a sentence of 36 years to life.

Fritzl disappeared from her town of Amstetten, Austria, in 1984 at age 18. In 2008, she re-emerged 24 years later from the dungeon-like basement chamber where her father, Josef, had kept her captive. He raped her thousands of times. She bore him seven children, one of which died in captivity after Josef Fritzl refused to allow medical treatment. Josef Fritzl was sentenced to life in a prison psychiatric ward in March 2009. Elisabeth Fritzl and her children were given new identities.

In October 2002, Hornbeck – then 11 – was kidnapped while riding his bike to a friend's house in Washington County, Missouri. In January 2007, authorities found Hornbeck and another kidnapped boy, Ben Ownby, in the suburban St. Louis apartment of Michael Devlin. Ownby, 13, had been abducted four days earlier. Devlin was sentenced to life in prison for kidnapping and abusing the boys.

Kampusch was kidnapped in 1998 off the street in Vienna at age 10. She managed to escape in 2006 but only after spending eight years as a captive, mostly in a tiny basement enclosure. She was abused by her abductor, Wolfgang Priklopil, who committed suicide soon after Kampusch freed herself.

At age 14, Smart was snatched from her bedroom in Salt Lake City in June 2002 by Brian David Mitchell, who did odd jobs for the family. Tormented over nine months by Mitchell and his wife, Wanda Barzee, Smart was freed after she was recognized in March 2003 while in public with both of them. He is serving a life sentence and Barzee is serving 16 years in prison.

Aged between 8 and 19 when snatched between mid-1995 and August 1996, the six victims were abducted, tortured and abused by Belgian Marc Dutroux. Only Dardenne, 12, and Delhez, 14, escaped alive after being found near the southern Belgian town of Charleroi a few days after Dutroux's arrest in August 1996. He is serving a life sentence. His wife, Michelle Martin, is now in a convent after serving 16 years of a 30-year prison term.

The 7-year-old boy was kidnapped in 1972 while walking home from school in Merced, California. After Stayner escaped captivity in 1980, Kenneth Eugene Parnell was convicted of kidnapping him and a second boy, 5-year-old Timmy White, and sentenced to seven years in prison. Stayner died in a motorcycle accident in 1989 at age 24.