Air Travel Costs In Canada Among Highest In World
When it comes to country comparisons, Canada often comes out near the top, but there's one where the Great White North is right near the bottom: The cost of air travel.
Canada places 124th out of 141 countries ranked by the World Economic Forum on the "cost competitiveness" of its travel and tourism industry, and a recent analysis says much of that has to do with ticket taxes and airport fees.
"Ultimately, these taxes and charges represent extra costs that are passed on to consumers and to air carriers," wrote Alexandre Moreau, a policy analyst at the Montreal Economic Institute.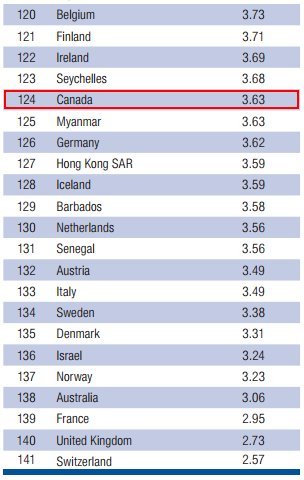 Research from the World Economic Forum finds Canada is 124th out of 141 countries when it comes to "cost competitiveness" of air travel and tourism. (Chart: WEF)
Moreau notes that the federal government still owns almost all of the 26 major Canadian airports run by the National Airports System (NAS), and collects rent from the lease-holders. That rent can amount to as much as 12 per cent of an airport's revenues, he writes, and Canadian airports don't receive government subsidies.
That helps explain why Toronto's Pearson International Airport ranked as the world's most expensive airport to land in for years, before recently falling to fourth place.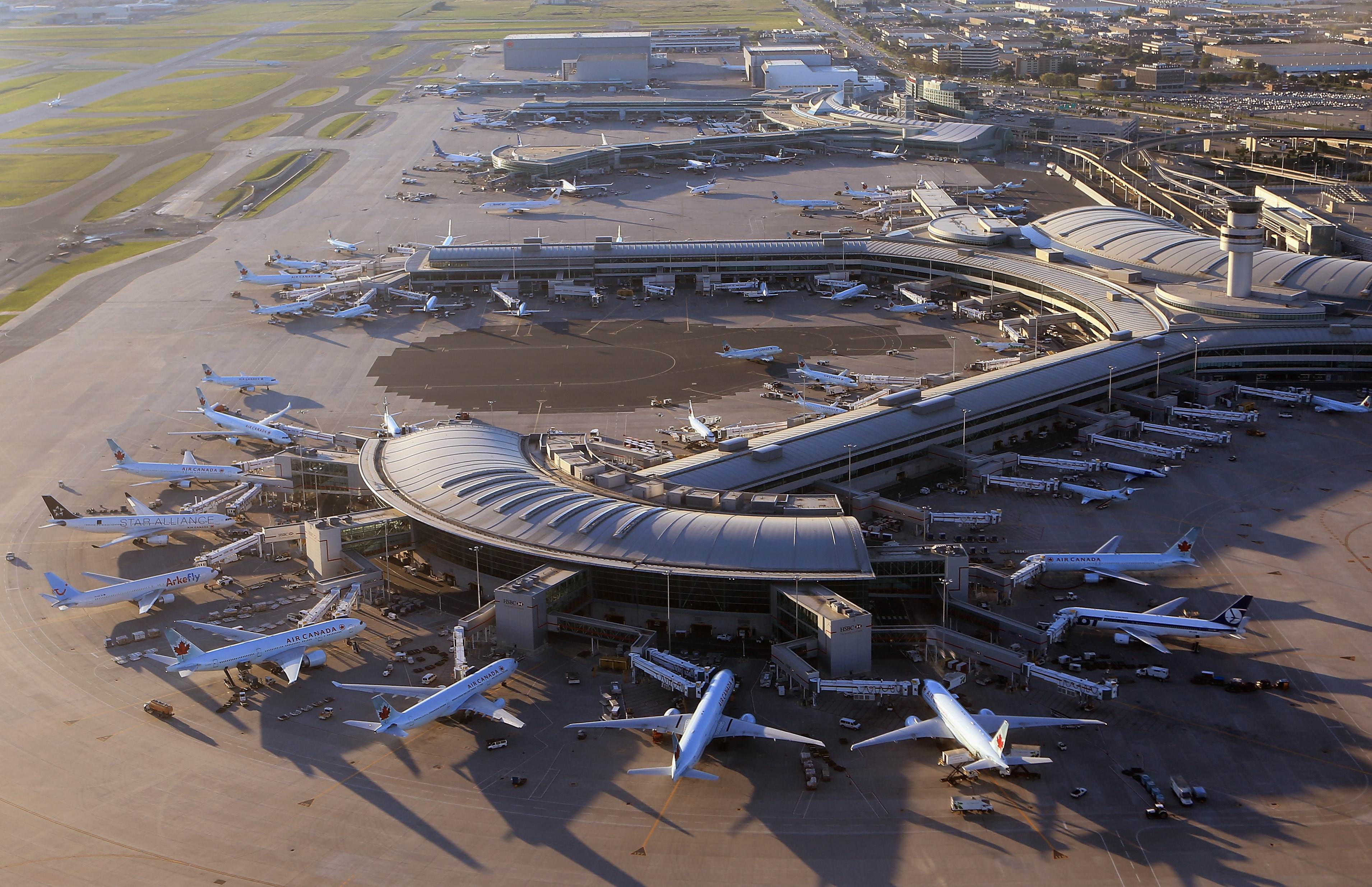 Toronto's Pearson International Airport ranked for years as the world's most expensive airport at which to land. (Photo: Bruce Bennett via Getty Images)
To reduce costs to airlines and travelers, Moreau says the federal government should consider privatizing the country's major airports.
"Replacing the current system of excessive rents ... with a tax on companies' profits would encourage airports to invest more and to reduce the fees charged to carriers and consumers."
The federal government relies on airport revenue to meet its budget; it collected $313 million from NAS airports in the last fiscal year.
But Moreau argues that the loss of government revenue "would be counterbalanced by the long-term economic gains made possible by the increased competitiveness of Canadian airports."
(H/t: CTV News)