9 Ways To Initiate Sex With Your Partner
This recent Dear Prudie column might seem like the sign of a marriage on the brink — one partner who won't initiate sex, and another who is despondent about it. But this scenario can be a lot more common than expected.
Anyone in a long-term relationship has been turned down for sex at least once, says sex therapist Vanessa Marin.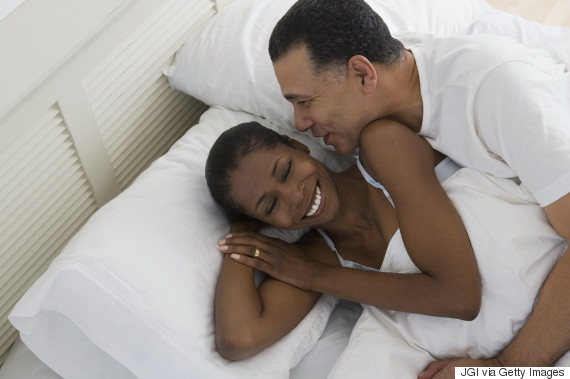 "Even if you understand the reasons why your partner wasn't open to connecting in that moment, there's still no denying that being turned down hurts," she says.
Rejection can make a person feel bad or remind them of past rejections, even when the reasons for it are 100 per cent non-personal, she says.
And when those feelings are allowed to fester they can cause real problems for a couple. But the good news is that the problem is not unusual or unfixable. These nine expert tips can help you find out why initiating sex has become a problem and give you strategies for solving the issue before it becomes serious.
Rejection's effects build up: A rejection here and there is easy enough to get over, but if efforts to initiate sex are frequently turned down there can be a cumulative effect on the psyche. "The more times you get turned down by a partner, the more those feelings can start to build," says sex therapist Vanessa Marin. Over time, it can be enough that efforts to initiate just stop. "Eventually, many people get to a point where they no longer want to put themselves out on the line like that," she says. "They would rather keep their desires to themselves than risk feeling hurt again."

Even established relationships need initiation: "If you try to just 'let sex happen' in a long-term relationship, it's probably never going to happen," Marin says. It's normal to feel uncomfortable or awkward about initiating sex even if you've been with your partner for years. "We have to make an effort to keep being vulnerable with our partners and asking to connect," she says. "I know it feels intimidating sometimes, but it's the best thing you can do for your relationship."

Figure out what works for your relationship: Marin works with her clients to find solutions that work for every particular relationship. "Everyone is different, so it comes down to finding your own strengths," she says. What do you like best for your relationship? In what ways do you work best together? Use the things that are already great about your relationship to improve an area that needs work.

Get silly: If you both feel comfortable being silly with each other, use this to your advantage with sex. "I once worked with a couple where I suggested that they make bets with each other, and use sex as the 'prize,'" Marin says.

Use tech to your advantage: If voicing your feelings or anxieties is tough, use technology to your advantage. Many people find it easier to write out how they feel when they have the advantage of using emojis. "I've suggested initiating using text, emails, or little signals to each other, like putting a post-it note on the bedroom door," Marin says.

Literally schedule it: If it's too much pressure to know when you should initiate sex, there's nothing wrong with literally putting it in your schedule. That really works for some couples, Marin says — it gives them a chance to look forward to it and build up anticipation.

Take turns: "It's important for both partners to put themselves out on the line and initiate," Marin says. Resentment can build if one partner feels they do all the work of initiating sex and intimacy. "Typically, it's the partner with the lower sex drive that initiates the least," she says. "They can practice initiating other types of intimacy, like cuddling, taking a bath together, or lazing about in bed naked on a Saturday morning."

Embrace the awkwardness:Sometimes it's going to feel awkward — and that's OK. "People are so afraid of sexual awkwardness because we've been primed by porn and the movies to think that sex is supposed to be effortless and perfect," Marin says. "But in real life, sex is awkward and messy!" Fighting awkwardness just ends up amplifying it, she says. "Just acknowledge the awkwardness, laugh at yourself, and keep going!"

Consider therapy: If your own efforts to get things back on track sexually aren't working out, consider bringing in outside help. A sex therapist can help identify communication patterns that are sabotaging your efforts, for example, or give you a helpful outside perspective that comes without the awkwardness and hurt feelings that often come along with sexual problems. Look for an in-person option if that's convenient or seek out online therapy if that's more appealing.