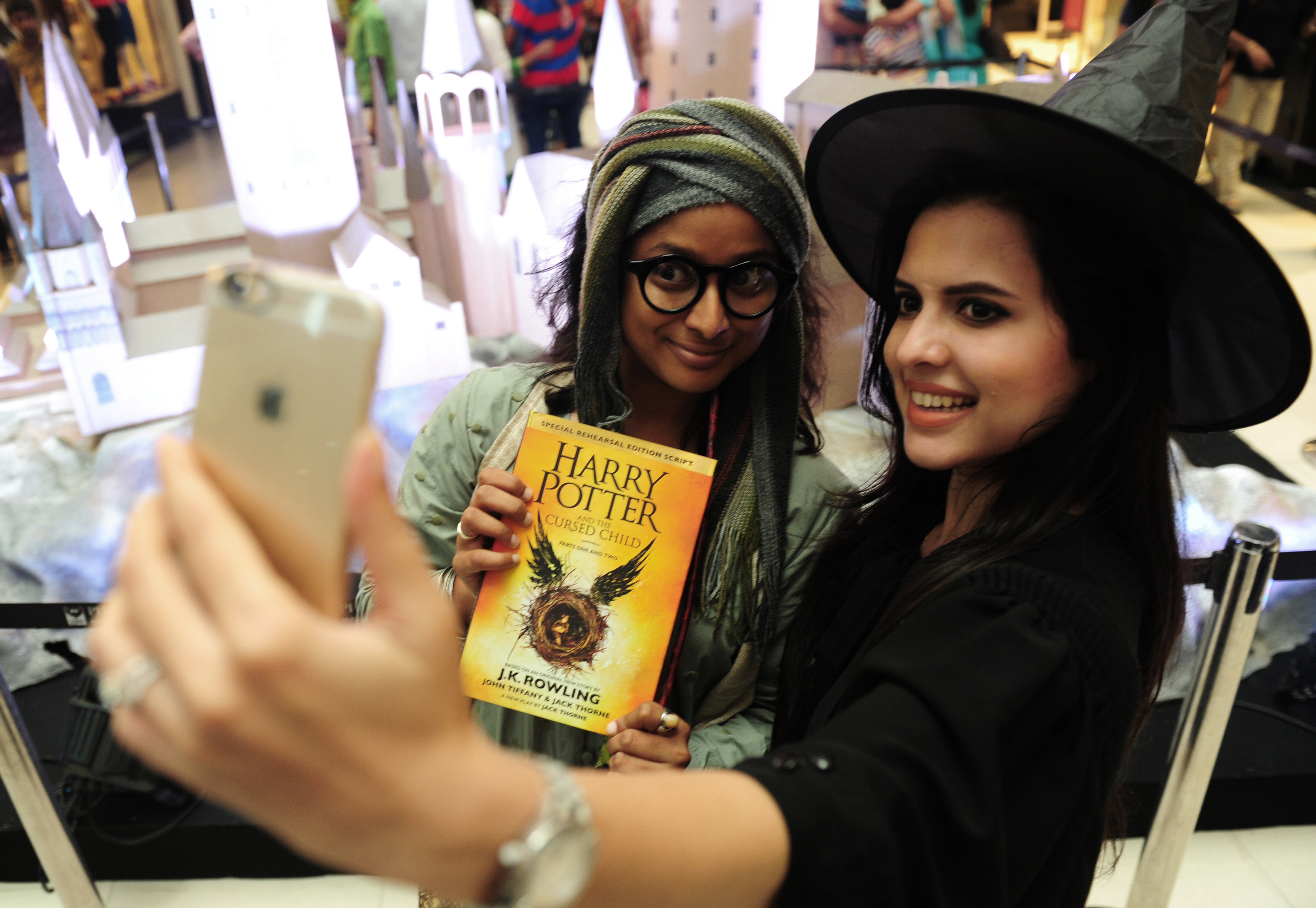 Indian youths take a selfie with a copy of J.K. Rowling's new book, "Harry Potter and the Cursed Child," during an event to mark the book launch at a mall in Chennai on July 31, 2016. (Photo: Arun Sankar/AFP/Getty Images)
That's well below the 8.3 million copies sold in 2007 for the first day of "Harry Potter and the Deathly Hallows," J.K. Rowling's then-presumed finale for her fantasy series. But it's still among the fastest-selling works in history and a remarkable number for the script to a play and for a project that only partially involved Rowling. A text edition of "Hamilton" has also been a
bestseller
this year.
Meanwhile, the British publisher Little, Brown Book Group announced that over 680,000 print copies sold in the first three days in the United Kingdom. Waterstones buying director Kate Skipper said in a statement that no hardcover had sold so quickly in the U.K. since Dan Brown's "The Lost Symbol" in 2009.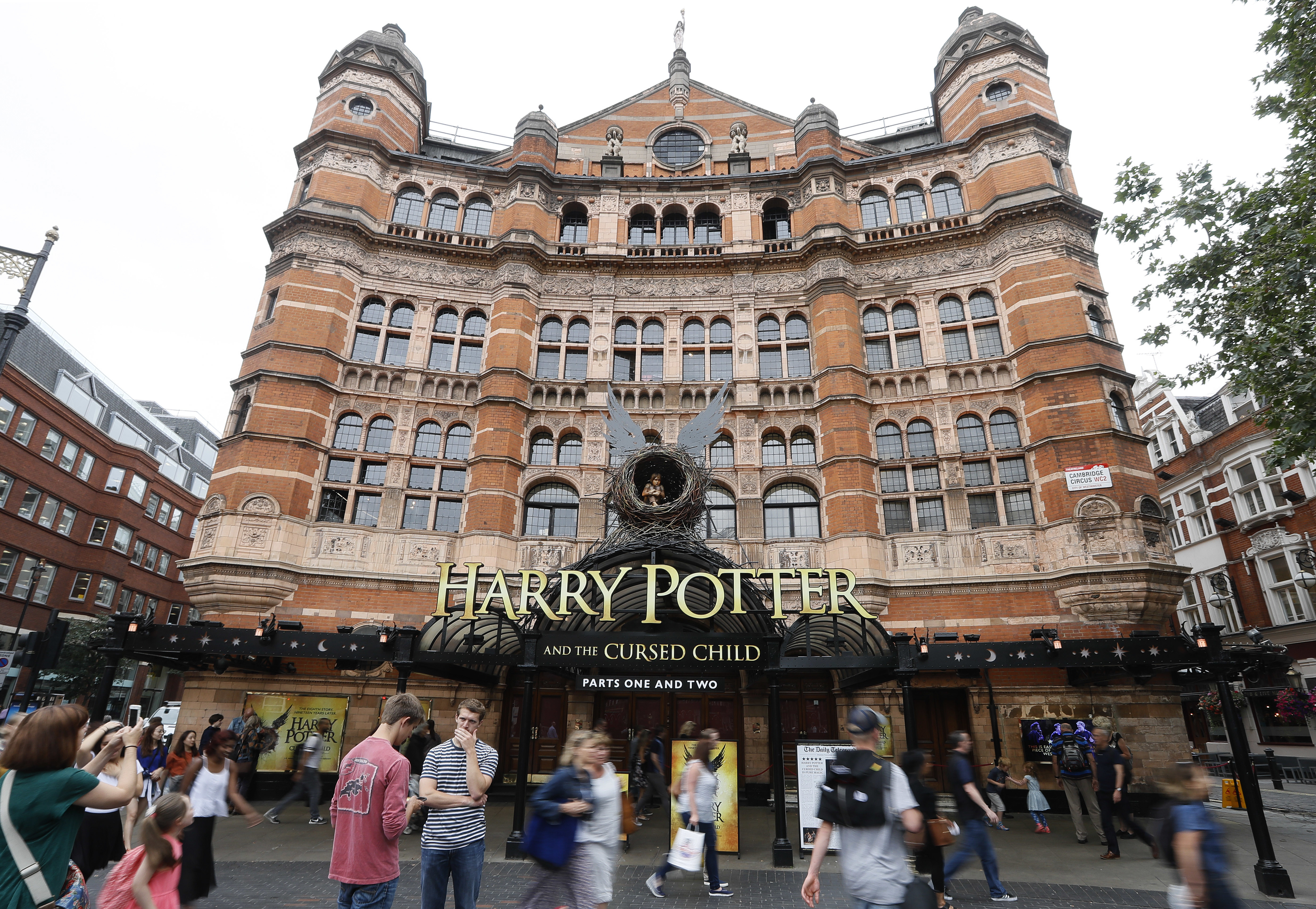 The Palace Theatre in London, where "Harry Potter and the Cursed Child" is playing, seen July 28, 2016. The play is all-but sold out through December 2017. (Photo: Kirsty Wigglesworth/AP)

Reviews for the "Cursed Child" book have been mixed, but the new Potter has topped the

bestseller

lists of Amazon.com and Barnes & Noble.com and brought in readers worldwide last weekend for midnight store parties celebrating the release. Several previous Rowling books also reached high on the Amazon and Barnes & Noble lists in recent days. Sales for the e-edition for "Cursed Child," released through Rowling's Pottermore

website

, have not been announced. The script is based on a Rowling story and co-written by Jack Thorne and John Tiffany.

Also on HuffPost

'Harry Potter': Where Are They Now?

Suggest a correction

NEW YORK — Not even "Hamilton" can keep up with these numbers. The script to the London stage production "Harry Potter and the Cursed Child Parts One and Two" sold more than 2 million print copies in North America in its first two days of publication, Scholastic announced Wednesday.