Rio Olympics Opening Ceremony Bikes Were Straight Up Whimsical
Bike envy is real, you guys.
The Parade of Nations during the Olympic opening ceremony is the athletes' official grand entrance into the Games, with ushers leading teams in.
This year, those ushers rode bicycles into Rio's Maracana Stadium.
And if you ask us, these bad boys stole the show.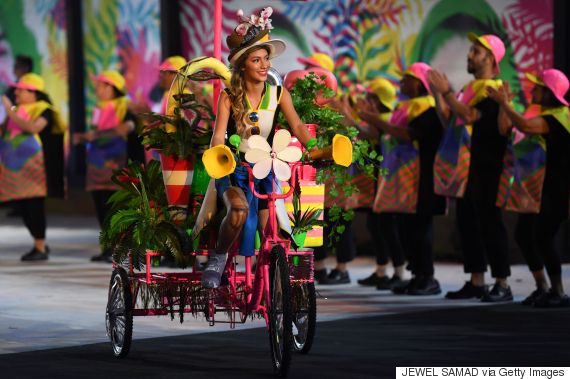 The chariots bikes were adorned with flowers, watering cans, planters, balloons, and horns (that probably came with a strict do-not-honk rule).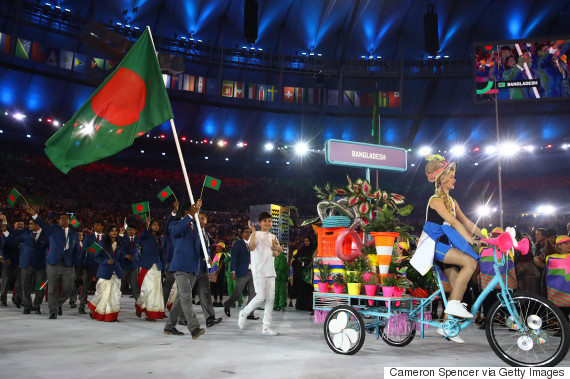 This one even got a bonus traffic cone.
Basically, you literally cannot look unhappy while riding this thing.
Can I ride the bike for @TeamCanada please. #OpeningCeremony #Rio2016 pic.twitter.com/0x6YcVykEC

— Evan Przesiecki (@ev_prz) August 5, 2016
i am living for these bike people right now #OpeningCeremony pic.twitter.com/XeiO6CFuHN

— Clayton Curnow (@clayiscool) August 6, 2016
We had to carry our placards they ride a bike! Not jealous honestly! #OpeningCeremony #Rio2016 #RioOlympics #bikes pic.twitter.com/ih8gAc7CVR

— Han B (@SparklyHannahB) August 6, 2016
Werk, Cambodia.
Ya you work that camera, #Cambodia bike rider. #OpeningCeremony pic.twitter.com/f7TdWzDUn8

— Graeme O'Neil (@GraemeONeil) August 6, 2016
And they didn't go unnoticed by the people at home.
I really want one of those bikes. I want to ride around Middlesbrough with a bike covered in flowers.

Maybe not. #OpeningCeremony o

— Ben (@Benjysays) August 6, 2016
Where can i get a flower bike? #OpeningCeremony

— Kristina Zarich (@KrissyZarich) August 6, 2016
Wait, how come they didn't get a deliveroo bike with a revolving sign on it? #OpeningCeremony

— James O'Leary (@StressCasts) August 6, 2016
Feel free to put these up on Ebay, Rio.