51 Cases Of Cyclospora Reported In Four Provinces, Linked To Produce
The Canadian government is urging grocery-goers to check the source of their produce after a recent outbreak of cyclospora was reported in four provinces.
According to the CBC, 51 cases of the microscopic single-celled parasite have been documented in Quebec, Ontario, British Columbia and Alberta between the months of May and July.
The intestinal illness, according to the Public Health Agency of Canada (PHAC), is passed through human feces and can infect individuals if it comes in contact with food or water.
The parasite is commonly found in tropical and subtropical countries including Peru, Cuba, India, Nepal, Mexico, Guatemala, Southeast Asia and Dominican Republic, according to PHAC.
CBC notes that since washing the produce doesn't eliminate the parasite, the government recommends cooking produce from the countries where the parasite can be found.
In the past, cyclospora outbreaks have been linked to fresh produce, pre-made salad mixes, berries and fresh herbs like basil and cilantro.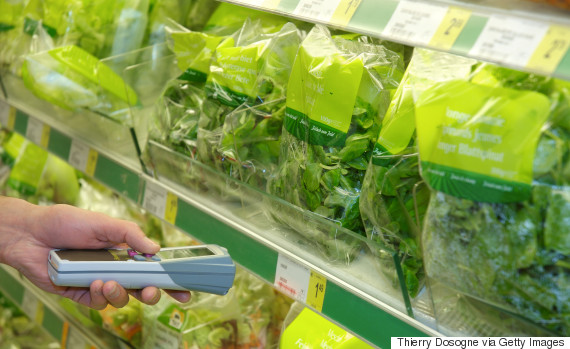 The Public Health Agency of Canada adds symptoms of the parasite include watery diarrhea, weight loss, stomach cramps, bloating, nausea, gas, fatigue and a loss of appetite.
PHAC recommends washing fresh fruit and vegetables before eating them, cleaning counters and cutting boards and washing hands regularly to reduce the risk of infection from foodborne illnesses.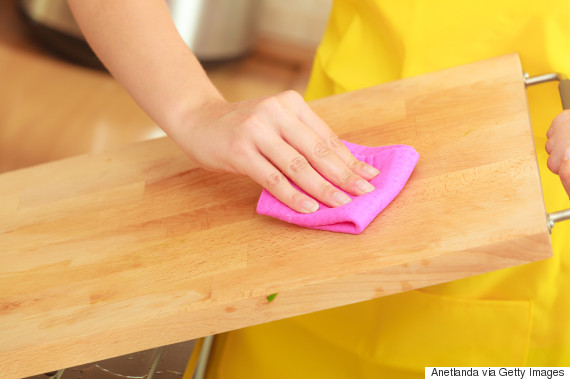 When you're shopping, keep raw food away from other types of food, check the "best before" date and when cooking, use soapy water to clean kitchen tools and cutting boards that have been in contact with food.
And lastly, always refrigerate perishable food/dishes within two hours of cooking and consume leftover meals within four days.
Around the same time last year, 92 cases of cyclospora were investigated across Canada. The Public Health Agency of Canada reported two people were hospitalized as a result.
People travelling in tropical or subtropical regions, older adults, young children and people with weakened immune systems are at the most risk, the agency adds, but most people recover fully after several weeks of taking antibiotics.
ALSO ON HUFFPOST:
9 Foods That Soothe An Upset Stomach
Sip some mint tea and it will relieve gas and decrease cramping, says Jacqueline Wolf, M.D., physician at Beth Israel Deaconess Medical Center in Boston, Associate Professor of Medicine at Harvard Medical School and author of A Woman's Guide To a Healthy Stomach. "However, mint also relaxes the high pressure zone between the esophagus and stomach and may give some people heartburn." If you're prone to heartburn, you might try chamomile tea or another soothing herb tea. Avoid sugarless mint gum because its artificial sugars may cause gas, bloating and burping, Wolf adds.

Dr. Wolf says no studies show that this helps, but you may benefit from the probiotics in plain unsweetened yogurt, particularly if you have diarrhea that has been caused by a course of antibiotics. The yogurt could add healthy bacteria to your gut, which can reduce pain and make it feel better.

You know apple cider, but you may not know about this vinegar, which is a fermented juice made from apples. Upset stomach is sometimes believed to be caused by a lack of acid in the stomach, not too much acid, as is commonly assumed. When too little acid is the case, putting more acid in your tummy can help. Apple cider vinegar also contains a host of nutrients including vitamin B and vitamin C. The vinegar itself can be strong to the taste, so mix a tablespoon or two in hot water, add a little honey, and you'll be good to go.

Rice is an easy-to-digest food that increases the absorption of fluid, says Dr. Wolf. Eating some white rice when you've had the runs may restore your stool to normal and make your stomach feel better because the starch of the rice will coat your stomach.

To relieve nausea or vomiting, Dr. Wolf recommends ginger, which has anti-nausea properties. You can pour boiling water over slices of ginger and let it steep for several minutes, or find prepared ginger tea at your grocery store.

Extracted from the aloe plant, which is commonly used to soothe burns, aloe juice has been known to coat your stomach and relieve heartburn and stomach aches. The juice, which is sold in health food stores, can also help push toxins out of your system and clear things out. But keep in mind that it can also act as a laxative, so watch how much you take.

This easy to peel fruit is easy to eat—and digest when your belly feels blah. Bananas can help firm up your stool, says Claudia Gruss, M.D., a spokesperson for the American Gastroenterological Association and a practicing gastroenterologist at the Arbor Medical Group in Norwalk, Connecticut. They also have potassium, which is good for you if you've been unable to eat due to prolonged illness.

Toast is a good option when you feel a little hungry after stomach distress, says Dr. Gruss. Top it with some jam and you've got an easily digestible mini-meal that will be tolerated by your tummy and give your body some sugar as well. And some health web sites suggest that the char that forms when you burn toast can have a soothing affect on the stomach, so you may want to try overcooking it a bit.

High in antioxidants, fennel is known to have natural anti-gas properties, and can also help flush toxins from your system. Try eating a half a teaspoon of fennel seeds, or cut some fresh fennel to chew on.