Colten Boushie Shooting: Premier Brad Wall Condemns 'Hate-Filled' Comments
REGINA — Saskatchewan Premier Brad Wall is condemning what he calls "racist and hate-filled'' comments on social media and other online forums that stem from last week's fatal shooting of an aboriginal man on a farm.
Wall says in a Facebook post on Sunday afternoon that the comments betray the values and character of Saskatchewan.
Colten Boushie, 22, was shot last Tuesday after a car he was in went onto the rural property near Biggar.
A cousin of Boushie's says they were headed home to the Red Pheasant First Nation near North Battleford when they got a flat tire and needed help, but says a man on the farm smashed their window and fired shots as they tried to drive away.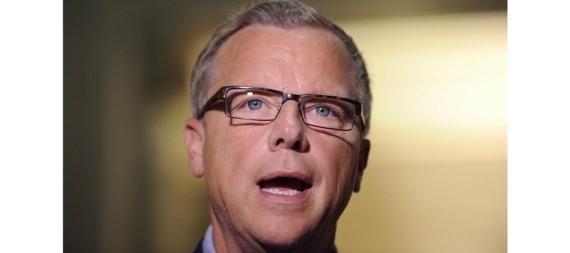 Saskatchewan Premier Brad Wall condemned 'racist and hate-filled' comments following the shooting death of a 22-year-old aboriginal man. (Photo: Canadian Press)
Wall says that he has every confidence in the RCMP to investigate the circumstances of Boushie's death.
"None of us should be jumping to any conclusions about what happened. We should trust the RCMP to do their work,'' Wall says in the post.
"I call on Saskatchewan people to rise above intolerance, to be our best and to be the kind of neighbours and fellow citizens we are reputed to be.''
Comments continued over the weekend on numerous online sites. Some were anti First Nation, while others supported vigilante justice against the suspect in the case.
First Nations leaders said last week that a police news release about the shooting was biased, and they called for an RCMP review of communication policies and writing guidelines.
An initial news release said people in the car had been taken into custody as part of a theft investigation.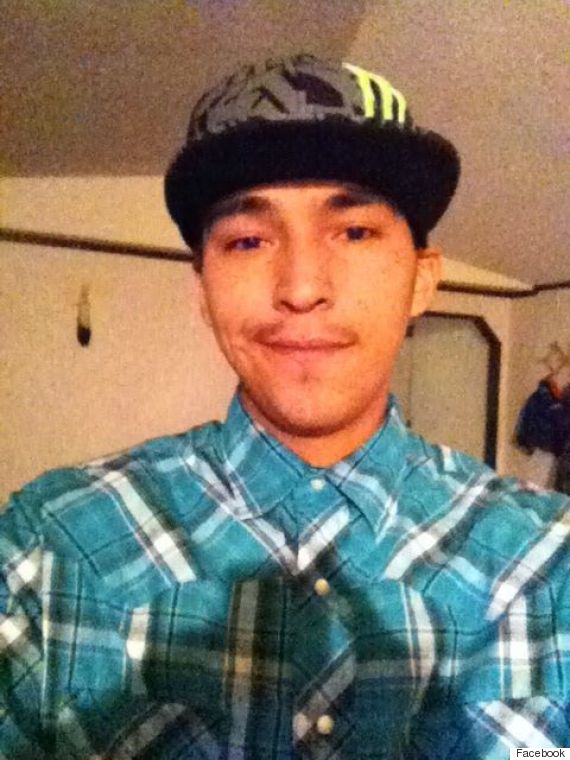 Colten Boushie died Tuesday after allegedly being shot by Gerald Stanley near Biggar, Sask. (Photo: Facebook)
Superintendent Rob Cameron in Regina responded that officers handled the investigation fairly and competently.
Wall said the hateful comments that have appeared online must stop.
"There are laws that protect citizens from what this kind of hate may foment. They will be enforced,'' he said.
The suspect, Gerald Stanley, 54, has been charged with second-degree murder in connection with the case.
Stanley is to make his next court appearance in North Battleford on Aug. 18 to face the allegations.
Also On HuffPost:
Saskatchewan Election 2016
Premier Brad Wall has tweeted that he met with Lt.-Gov. Vaughn Solomon Schofield in Saskatoon and has asked her to dissolve the legislature on March 8.

Saskatchewan NDP party leader Cam Broten kicked off his campaign in Regina on March 8.

Saskatchewan NDP party leader Cam Broten celebrates International Women's Day with NDP supporters in Saskatoon on March 8.

Brad Wall shakes a supporter's hand during the Saskatchewan Party's election campaign kick-off in Saskatoon on March 8.

Cam Broten speaks at a meeting of the Saskatchewan Association of Rural Municipalities in Regina on March 9.

Brad Wall speaks to delegates during a meeting of the Saskatchewan Association of Rural Municipalities on March 9.

Saskatchewan Premier Brad Wall and NDP leader Cam Broten pose for photos before a leaders' debate at the CBC Saskatchewan building in Regina on March 23.

Cam Broten, his wife Ruth, and children Ingrid, Clara and Gudrun arrive at an advance poll.

Cam Broten holds up a supporter's dog during a campaign rally on April 3.

Brad and Tami wall share a laugh after Wall won his third majority government on April 4. The Saskatchewan Party took 51 seats in the 61-seat legislature.

Cam Broten speaks to supporters after losing his seat in a tight race.