Liberals Examining Exceptions To Mandatory Minimum Sentences Championed By Tories
OTTAWA — The Liberal government is studying the idea of building some wiggle room into the controversial convention of mandatory minimum sentences to avoid unduly harsh penalties in cases that don't warrant them.
The examination is part of a federal review of changes to the criminal justice system and sentencing reforms ushered in by the previous Conservative government, a frequent champion of setting minimum penalties for crimes involving drugs, guns and sexual exploitation.
A report prepared for the Justice Department says "a politically viable strategy'' is to craft exemptions to mandatory minimums that kick in when certain criteria are met, as seen in several other countries.
For instance, relief from a mandatory minimum could be granted in the case of a juvenile offender, an early guilty plea or when an accused provides substantial help to the state, says the report by criminologist Yvon Dandurand of the University of the Fraser Valley in British Columbia.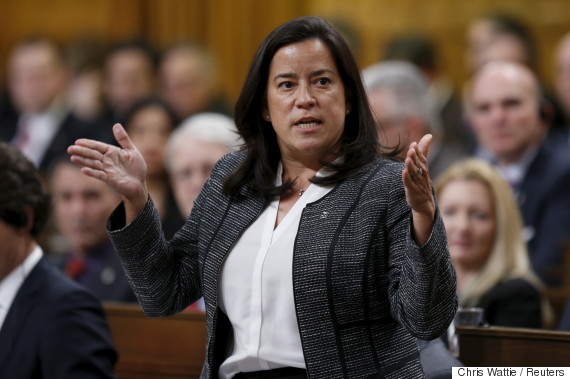 Justice Minister Jody Wilson-Raybould is looking at mandatory minimum penalties and other related issues "as a key priority'' in support of her criminal justice review, according to a spokeswoman. (Photo: CP)
"The main argument in favour of creating exceptions to the application of mandatory minimum penalties remains the need to avoid unjust and arbitrary punishment,'' says the report, completed in March and recently disclosed under the Access to Information Act.
Justice Minister Jody Wilson-Raybould is looking at mandatory minimum penalties and other related issues "as a key priority'' in support of her criminal justice review, said Whitney Morrison, a spokeswoman for the minister.
In finding mandatory minimum sentences for certain firearms offences unconstitutional, the Supreme Court of Canada said last year that minimums amount to "a blunt instrument'' that can result in a disproportionate sentence.
Such laws prescribe minimum sentences of 90 days for a repeat offence of selling a large volume of contraband tobacco, six months for distributing child pornography and five years for trafficking someone under age 18.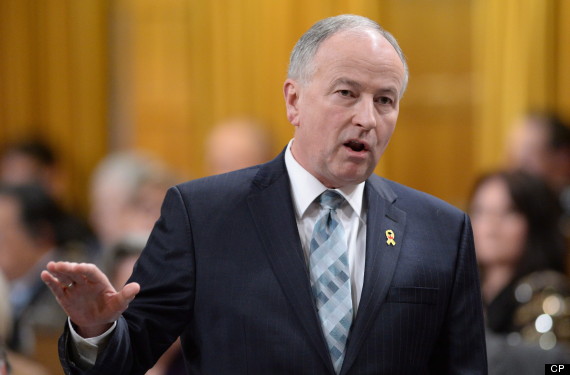 Conservative justice critic Rob Nicholson said mandatory minimums brought in by the Tories were reasonable. (Photo: CP)
Conservative justice critic Rob Nicholson, who served as justice minister in the Harper government, makes no apologies for mandatory minimums, saying they send a stern warning that some crimes carry stiff penalties.
"I believe that the steps that we took were reasonable in terms of protecting the public and standing up for victims and sending out a message that some of this criminal activity was completely unacceptable,'' Nicholson said in an interview.
Dandurand's report updates research he carried out four years ago for the Uniform Law Conference of Canada, which highlights inconsistencies in legislation across the country and makes recommendations for improvement.
It notes that mandatory sentences take many forms, but generally prescribe both the type of penalty and the minimum level of the sanction. Sometimes they apply only to repeat offenders.
'Safety valve' provisions almost non-existent
In the majority of countries where mandatory minimums exist — including England, the United States, Sweden and Australia — "some exceptions to their imposition have been provided by law,'' Dandurand found.
In some cases, the mandatory scheme specifically spells out grounds under which a court can override the presumption of a minimum sentence and exercise judicial discretion.
However, such "safety valve'' provisions are almost non-existent in Canadian sentencing law, the report says.
"Why are you doing this? Did you consult with victims' groups? What's the problem? The bills that we brought in, I believe, were reasonable.'' —Conservative justice critic Rob Nicholson
Several jurisdictions have shown that it is `"possible and useful'' to introduce exceptions to mandatory minimum penalties, based on criteria that set a high threshold for any departure from the legislated minimum, the report concludes.
The Conservatives would challenge any attempt by the Liberals to water down mandatory sentence provisions, Nicholson said.
"I'd say, why are you doing this? Did you consult with victims' groups? What's the problem? The bills that we brought in, I believe, were reasonable.''
Also On HuffPost:
Liberal Women Appointed To Cabinet
Minister of Justice and Attorney General of Canada Wilson-Raybould is a former Crown prosecutor and regional chief of the B.C. Assembly of First Nations.

Minister of Indigenous and Northern Affairs A family physician who has been an MP since 1997, Bennett was Canada's first minister of state for public health and oversaw the 2003 response to the SARS epidemic. In recent years, Bennett has served as the party's vocal critic on aboriginal affairs.

Government House Leader and Minister of Small Business and Tourism Chagger, 36, worked for the Kitchener-Waterloo Multicultural Centre. She also worked on Trudeau's leadership campaign.

Minister of Public Services and Procurement An MP since 2008, and the party whip, Foote previously held several cabinet portfolios in Brian Tobin's provincial government.

Minister of International Trade An MP since 2013, Freeland was courted by Trudeau's team when she was a senior editor at Thomson Reuters in New York City.A Rhodes scholar, she is a well-known author and journalist. She was part of Trudeau's team of economic advisers.

Minister of Health Philpott is a family physician, associate professor at the University of Toronto, and former chief of the department of family medicine at Markham Stouffville Hospital.

Minister of International Development and La Francophonie Bibeau worked for the Canadian International Development Agency (CIDA) in Ottawa, Montréal, Morocco and Benin, Africa, before settling and launching her own business in her riding.

Minister of Canadian Heritage Joly, 36, made a name for herself by finishing second to ex-Liberal cabinet minister Denis Coderre in the Montreal mayoral race in 2013. She's a lawyer and communications expert.

Minister of National Revenue A small business owner who has been an elected warden for the Regional County Municipality of Rocher Percé since 2010, Lebouthillier won a seat in Gaspé that the Liberals haven't held in more than a decade.

Minister of the Environment and Climate Change McKenna, a human rights lawer, was a former legal adviser for the United Nations peacekeeping mission in East Timor and founded Canadian Lawyers Abroad (now known as Level), a charity focused on global justice issues.

Minister of Employment, Workforce Development, and Labour Mihychuk was an NDP MLA in Manitoba from 1995 to 2004, serving as minister of industry, trade, and mines, and later minister of intergovernmental affairs. She ran an unsuccessful Winnipeg mayoral campaign in 2004.

Minister of Democratic Institutions Monsef, a community organizer, was born in Afghanistan. She fled the Taliban and came to Canada as a refugee with her widowed mother and sisters in 1996.

Minister of Sport and Persons with Disabilities Qualtrough is a lawyer and former Paralympian. Legally blind, she won three Paralympic and four World Championship medals for Canada in swimming and was president of the Canadian Paralympic Committee.

Minister of Science Elected in 2008, Duncan taught meteorology, climatology, climate change, and medical geography at the university level.

Minister of Status of Women Hajdu was executive director of Thunder Bay's largest homeless shelter.