Half Of Your So-Called 'Friends' Don't Even Like You: Study
You may be telling them your deepest, darkest secrets, but science suggests some of these people we call friends may not even like us.
According to a recent study published in the journal PLOS One, only half of the people in your friend circle actually like you, the New York Times reports.
"People don't like to hear that the people they think of as friends don't name them as friends," MIT researcher Alex Pentland told the newspaper.
Oh and if you're wondering about all those Facebook friends, they aren't considered your real friends either.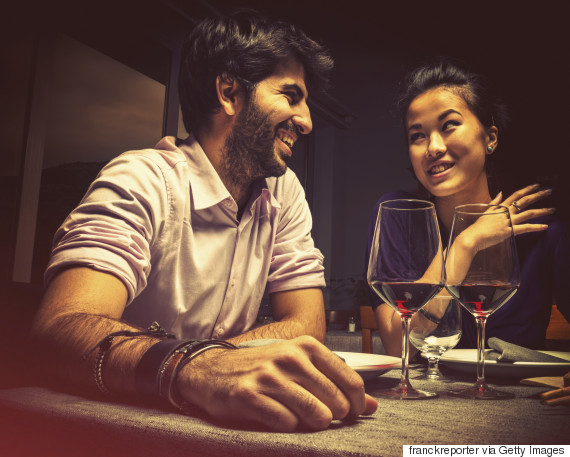 Looking at a small sample size of 84 subjects between the ages of 23 and 38, the researchers asked each subject to rank each person in their business management class on a scale of 0 to 5, Science Alert reports. Zero meant you did not know this person while five indicated you were best friends.
At least 94 per cent of subjects expected their answers to match their classmates, but only 53 per cent of them were the same.
Pentland told the Times people may not have answered in the way others have wanted because the definition of the word "friendship" is often unclear. He often hears silence or answers like "er" or "um" when he asks people to define it.
But before you start making a list of people you think don't feel the same way, may we remind you the selection size of this sample was quite small and there are many factors that define friendship.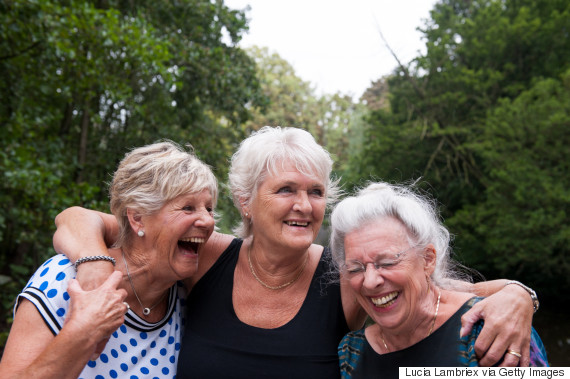 A previous study in June suggested most of us start losing friends at the age of 25, and by the age of 39, women on average stayed close with 15 people (as opposed to 17.5 in their 20s).
If we take that study into account, it means that many of us start to disconnect with people as we age and make smaller, stronger friend circles, therefore this idea that half of these people may not like us may be false.
And if you're wondering what actually makes someone a close or best friend, The Telegraph has come up with a test for you and your friends to try out. For example, if you tell this person secrets your own partner doesn't know or know the gritty details of their family life, face it — this is your best friend.
ALSO ON HUFFPOST:
10 Must-Read Books Celebrating Female Friendship
Attachments, Rainbow Rowell" width="52" height="52"/>

Most office workers can relate to inter-office emails sent between work friends, even if knowing in the back of their minds that someone in the IT department might have an eye on things. This novel by Rainbow Rowell explores just such a situation, and follows the friendship wittily expressed via email between two close friends, and the IT guy, who falls in love with one of them. A happy, fun and romantic read.

Code Name Verity, Elizabeth Wein" width="52" height="52"/>

This book is absolutely amazing. It is beautiful and tragic and gripping, and it is one that we can't help but recommend again and again. Set against the backdrop of World War II, this story follows two young women who find fast friends in each other as each seeks a way to contribute to the war effort. The depiction of friendship between these two characters is as incredible as it is heart wrenching, and it is a crucial element to the success of this fantastic book.

Sisterhood Of The Travelling Pants, Ann Brashares" width="52" height="52"/>

This tale of four vastly different young friends who maintain their connection to each other via a pair of jeans that mysteriously seems to suit each of them. It's relatable, heartfelt, and is a coming of age story that so many of us grew up on — it's well worth a re-read.

My Brilliant Friend, Elena Ferrante" width="52" height="52"/>

The first in a series from Italian writer Elena Ferrante, "My Beautiful Friend" is a story about the journey of friendship between two women, as their lives intertwine and their friendship ebbs and flows. It is set against the rich backdrop of a country in transition, and is as much the story of friendship as it is of a nation. There's almost nothing we love more than discussing books with friends, and this book (and series) seems like the perfect type of saga to mull over with a fellow book-loving friend.

Ghost World, Daniel Clowes" width="52" height="52"/>

This iconic graphic novel follows the roller coaster that is adolescence, as seen through the eyes of best friends, Erin and Becky. It is poignant in that it also addresses the sometime fragility of friendship, when growing up can also mean growing apart. Turned into a movie, a great activity to share with a favourite friend might be watching the movie after having both read the book.

Beaches, Iris Dart" width="52" height="52"/>

An iconic story of unlikely friends who, by chance, meet as children, "Beaches" journeys with Bertie and Cee Cee as they see and support each other into adolescence and adulthood, maintaining a connection and friendship — complete with bumps in the road — all the while. Turned into a fantastic film featuring Bette Midler and Barbara Hershey, spend an evening watching "Beaches" with a BFF after reading the book.

Valley Of The Dolls, Jacqueline Susann" width="52" height="52"/>

What we find hard to believe about this modern classic is how utterly ahead of her time author Jacqueline Susann was. This novel about three friends seeking fame and fortune in late 1940s New York City is as relevant today as when it was written. Addiction, sex, money, feminism, power, fame and, most importantly, friendship... it's all in here.

The Robber Bride, Margaret Atwood" width="52" height="52"/>

Friendship between women isn't always easy or pretty. In this tale from Margaret Atwood, three women come together for support and for friendship, after each of them have suffered ruinously at the hands of a shared former acquaintance, Zenia. It's an intense story of friends coming together against a common enemy.

Anne Of Green Gables, Lucy Maud Montgomery" width="52" height="52"/>

Is there a sweeter, truer friendship in fiction than the "kindred spirits," Anne Shirley and Diana Barry? The beauty of these two is that their friendship grows and changes along with the characters over the course of Lucy Maud's Anne series, but they continue to stay true to each other through it all. This friendship is one for the ages.

Summer Sisters, Judy Blume" width="52" height="52"/>

We grew up on Judy Blume novels, and can't help but feel some love for this summery tale of two friends, Victoria and Caitlin, who spend summers together in Martha's Vineyard. As their relationship grows, changes, and the two drift apart, they are brought back together for Caitlin's wedding, even if Victoria has a hidden history with her friend's fiancé. Friendship, love, jealousy and drama.