Celebs Show Support For Leslie Jones On Twitter After Website Hack
After a heinous online attack on comedic actress Leslie Jones, stars are speaking out against online bullying and in support of the "Saturday Night Live" star.
On Wednesday, Jones' personal website was hacked revealing personal information about the "Ghostbusters" star including her passport, drivers license and personal photos believed to have come from her iCloud account.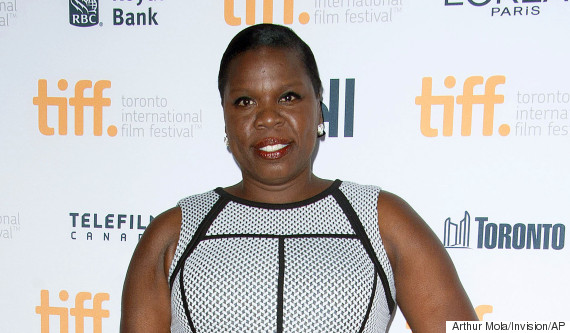 In July, Internet trolls flooded racist and sexist messages on Jones' Twitter page, forcing her to shut it down. The attacks first started on July 18, days after "Ghostbusters" was released in theatres, International Business Times reports.
I leave Twitter tonight with tears and a very sad heart.All this cause I did a movie.You can hate the movie but the shit I got today...wrong

— Leslie Jones (@Lesdoggg) July 19, 2016
The break didn't last long though, Jones returned to Twitter on July 21. And for the most part, it appeared as though the attackers had disappeared.
Jones has yet to speak out about Wednesday's hack, but that hasn't stopped stars like Ellen DeGeneres, Katy Perry and Gabourey Sidibe from jumping to her defense.
Read some of the tweets below:
.@Lesdoggg you are beautiful & talented & bring laughter into a world that desperately needs it. You are also my friend & I support you.

— Ellen DeGeneres (@TheEllenShow) August 25, 2016
Do not give your eyeballs to this racist, hate-filled, misogynoir crime. I #StandWithLeslie ❤️

— KATY PERRY (@katyperry) August 24, 2016
Whoever hacked @Lesdoggg's site needs to be arrested & prosecuted to the full extent of the law. And then some. #LeslieJones

— Patricia Heaton (@PatriciaHeaton) August 24, 2016
I truly don't know why people are so hateful towards @Lesdoggg. Why? She's talented and wonderful. Why are people so pressed to be awful?

— Gabby SidiBae (@GabbySidibe) August 24, 2016
so angry, disgusted and sad about this racist violent assault on leslie.

— Aidy Bryant (@aidybryant) August 24, 2016
This @Lesdoggg attack is troubling. The rampant racism percolating in society right now is shameful and sad. She made a movie, that's it!

— octavia spencer (@octaviaspencer) August 24, 2016
Let's turn our anger at trolls into love for Leslie Jones and into strategies to protect all the heroines who don't deserve this bullshit

— Lena Dunham (@lenadunham) August 24, 2016
I was terrified when I did SNL. Leslie Jones went out of her way to be open, warm, friendly, funny all week. She is a GEM.

— Anna Kendrick (@AnnaKendrick47) August 25, 2016
I have had it with this bully campaigning. Bully's harassing kids, creeps hacking. Enough! America you are grounded until further notice.

— Patricia Arquette (@PattyArquette) August 25, 2016
.@Lesdoggg is better and stronger and funnier and more resilient than you and there is nothing you will ever be able to do about it. Sorry!

— Chris Kelly (@imchriskelly) August 24, 2016
Why on earth? Such venom. I'm so sorry @Lesdoggg. It's misplaced sadness and anger and you don't deserve any of it. https://t.co/YvseMovx3K

— Sara Bareilles (@SaraBareilles) August 24, 2016
If 101% of pop culture catered to white nerds instead of only 98.1% then the cyber attacks like the one on Leslie Jones wouldn't happen.

— Patton Oswalt (@pattonoswalt) August 24, 2016