The Average Cost Of A U.S. Wedding Is Actually Down At $26K
With wedding season wrapping up, it seems some couples are spending less than they did in previous years.
According to a recent study by Brides magazine, the average cost of a wedding in the U.S. (we're going to assume the numbers aren't that different here) was $26,522. This is a drop from $28K as previously stated by the magazine in 2014, Bustle reports.
"This year's study shows that, in true millennial style, today's brides are focused on making both the wedding and the planning process more meaningful and enjoyable for all involved," editor-in-chief Keija Minor said in a statement.
"Brides are moving away from requiring their bridesmaids to wear the exact same dress, with 66 per cent asking them to wear only the same colour instead. Grooms are weighing in on more of the details than ever before, making the big day and events surrounding it more personal and reflective of their style as a couple."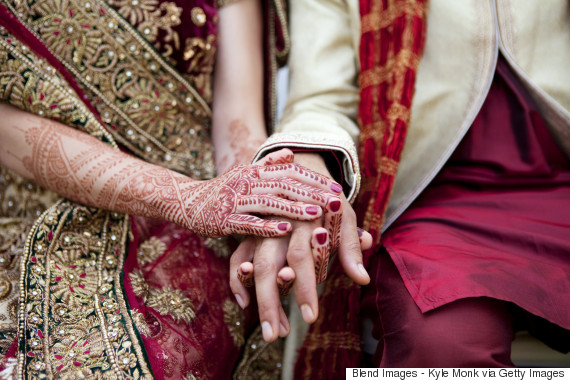 According to the study, the average cost of a reception was $11,380, cakes were $417 and the cost of the average wedding dress was $1,517 — slightly more than brides paid in 2014.
The study also found other interesting tidbits like couples are still more likely to get married on Saturdays and 58 per cent of participants were willing to go past their budget for a wedding they wanted.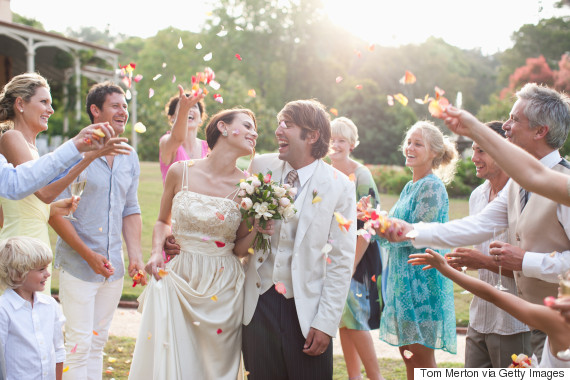 Earlier this year, The Knot also released their wedding costs data, and it turns out the average cost of a wedding in the U.S. was $32,641 in 2015. This figure did not include the honeymoon.
Of course, these are just numbers reflected in a study, couples can spend anywhere from $5,000 or less on a budget-friendly wedding to something in the $100,000 range which has been found to be the average for many Indian weddings in Canada, the CBC reports.
Weddings can also be cultural and religious, so for many there are additional events and costs involved.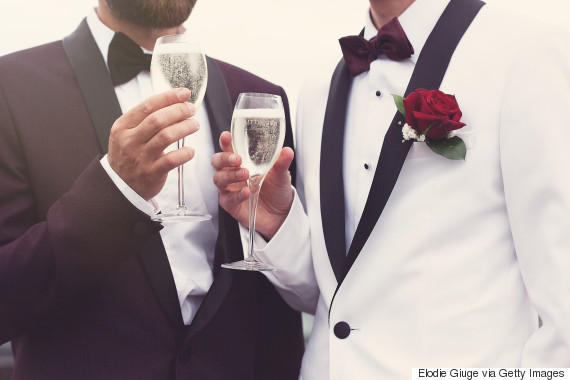 If you are looking for ways to save on your big day, try cutting down the guest list (we know, this is hard but it has to be done), skip floral centre pieces and go for herbs or rent a wedding dress instead of buying a new one.
Are you surprised by the average cost of a wedding? Let us know in the comments below:
ALSO ON HUFFPOST:
49 Of The Sweetest Wedding Photos
If you want to see his reaction and capture it up close, consider a first look.

If you aren't up for a first look, there's always this sweet alternative.

This Marine and his bride said an emotional prayer together back-to-back before their festivities began.

Handwritten letters are a sweet way to connect without seeing one another before your ceremony begins.

There's nothing quite like a mother's love.

This mom can't believe how stunning her daughter looks.

The look of joy on this mother's face says it all.

Your wedding is a big day for your dad, too.

He's not crying -- he's just got something in his eye.

She'll always be daddy's little girl.

This dad lends a helping hand with his son's bowtie.

The bride's grandmother was moved to tears by the loving memorial to the bride's late uncle and grandfather.

This young girl has a princess moment.

A young flower girl admires a beautiful wedding dress.

A young flower girl has a word to say.

A little ring bearer gets some help from a very special attendant.

This groom helps his ring bearer prepare for the big event.

This bride's furry friend doesn't want to be left behind.

A dapper dog gets a little extra loving on the big day.

This groom lovingly consoles his bride.

This emotional groom doesn't hold back.

A bride helps her groom keep it together.

There's so much love on this groom's face.

The power of your partner's gaze can unleash a torrent of emotions.

This awestruck groom can't believe his good fortune.

The groom and his guys gather together for a spiritual moment.

There were no dry eyes during this ceremony.

Sometimes a girl just needs a good cry.

That's what friends are for.

Give a little love to your bridesmaids to say thank you for their hard work.

These supportive bridesmaids have their friends' back no matter what.

It's important to set aside some time for your bridesmaids.

This special moment is even more touching when you are surrounded by all your loved ones.

Steal a moment for just the two of you to celebrate together on your big day.

A couple's first dance is always an emotional experience.

This couple only has eyes for each other during the reception.

It's a moment you'll never forget.

A mother shares a sentimental moment with her son.

This baby may not be born yet, but she's making her first appearance in these wedding photos.

This little boy played an essential part in this wedding.

Don't forget to put some candid photos with your parents on your shot list for your photographer.

This bride and groom make time for a peaceful family stroll.

You can honor your family's history with this touching photo op.

This groom couldn't wait any longer to sweep his bride off her feet.

Take a moment to relax and simply cherish your relationship during the craziness of your wedding day.

This couple found a gorgeous spot for a quick cuddle.

A special moment with just the two of you amongst a sea of loved ones.

The bride and groom share an intimate embrace.

There's always plenty of laughing through the tears at a wedding.