Mariah Carey's Brother Morgan Says She's A 'Monster' For Neglecting Their Sister
Mariah Carey has a reputation for being a diva, but her brother calls her a "monster."
Morgan Carey, the superstar's estranged older brother, accuses her of neglecting their sister Alison, who was recently arrested on a prostitution charge, in an interview with Inside Edition.
"Mariah just doesn't care about anyone but herself and it's always been that way," the 51-year-old told the outlet.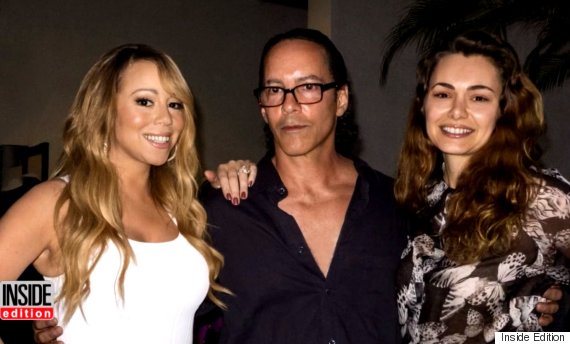 Mariah Carey and her older brother Morgan haven't talked in years. (Photo: Inside Edition/Screenshot)
He said that she refuses to help Alison, 55, who is a recovering drug addict and HIV positive, according to the Daily Mail.
She sent a plea for help back in March after an apparent home invasion put her in hospital with brain damage.
Mariah's publicist told Inside Edition that the singer has spent hundreds of thousands of dollars helping Alison and her kids, but Morgan said that isn't what her sister needs.
"I will always be puzzled why Alison, a heroin addict, has always been given large sums of money from Mariah her whole life," he said.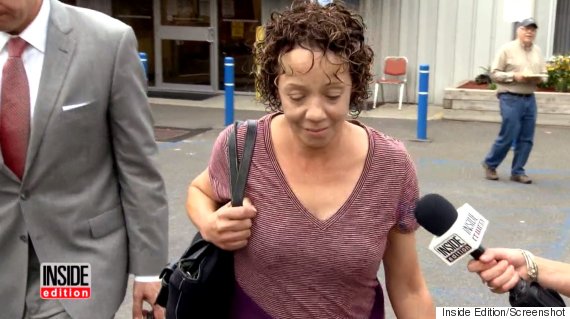 Alison Carey, 55, leaves court after pleading not guilty to a prostitution charge. (Photo: Inside Edition/Screenshot)
"You can't put large sums of cash into the hands of a drug addict."
Alison pleaded not guilty in a Saugerties, N.Y. court Wednesday to a single charge of prostitution, according to the Daily Freeman.
She allegedly solicited money for sex from an undercover cop at a hotel.
The paper reported that an online ad seeking sexual favours posted last Friday included two pictures of Alison and a line from Mariah's iconic song "Fantasy."
"It's such a sweet, sweet fantasy baby when I close my eyes, I come take you on and on," it read in capital letters.
"Mariah just doesn't care about anyone but herself and it's always been that way."
This isn't the first time Morgan has criticized his multi-millionaire little sister.
Back in March, he spoke to The Sun newspaper while Alison was in hospital waiting for brain and spinal surgery.
He said Mariah wouldn't pay for her treatment and didn't show up at the hospital when Alison was taken off a ventilator, thinking she was going to die.
'The world has to revolve around Mariah'
"She probably spends more on dog food than it would cost to make sure her sister gets properly cared for," he said.
He also said that she didn't even respond to an email he sent her when his wife miscarried.
"But that's typical, because the world has to revolve around Mariah and there is no room in the world apart from her."