Trudeau Questioned On 'Motivation' Behind Looming UN Peacekeeping Mission
In his first question period in months, Prime Minister Justin Trudeau faced down rivals who raised doubts about both his motivations for a looming United Nations peacekeeping mission and respect for Parliament.
Trudeau returned to the House of Commons Wednesday after a trip to the UN that was widely seen as the kickoff to Canada's campaign for a Security Council seat.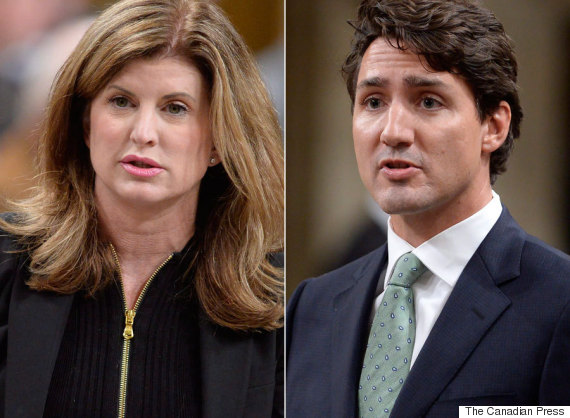 Interim Tory Leader Rona Ambrose and Prime Minister Justin Trudeau are shown in the House of Commons in September 2016. (Photo: CP)
Interim Conservative Leader Rona Ambrose pointedly welcomed him back "to this place called Parliament," and charged that Trudeau hasn't given any straight answers for weeks about where hundreds of Canadian troops could soon be deployed in Africa.
"This mission will be dangerous and Canadian troops could die," Ambrose said. "It's clear that the prime minister wants a seat at the UN Security Council and is using our troops as a pawn to achieve his goal."
Ambrose said Canadians deserve to know why a peacekeeping mission is in the national interest.
"What's his real motivation and are Canadian lives worth it?" she asked.
'We can create peace and security'
Trudeau responded that Canadians made it clear in the last election that they want to be engaged in the world, not just because of a "moral responsibility" that comes from being fortunate enough to call Canada home.
"We can create peace and security that will have positive impacts in Canada and around the world," Trudeau said. "Canada has a role to play and we take that very seriously."
NDP Leader Thomas Mulcair pushed Trudeau on his apparent refusal to let members of Parliament vote on a future peacekeeping mission, as well as the deployment of hundreds of troops to Latvia.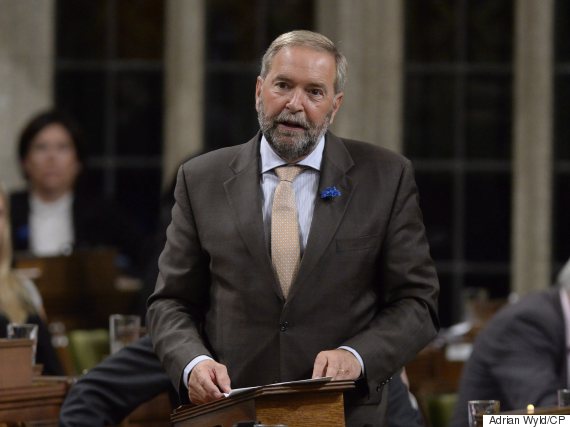 NDP Leader Thomas Mulcair speaks in the House of Commons on Sept. 21, 2016. (Photo: Adrian Wyld/CP)
Liberals have suggested there will be a debate on the future peacekeeping mission but have ducked questions about a possible vote.
Though the deployment of troops is a decision for Trudeau and his cabinet, the former Tory government let MPs vote ahead of missions. Liberals also permitted a vote last March on Canada's revamped mission against the so-called Islamic State.
'How about a vote?'
"Canadians… thought they were electing a government that was going to respect Parliament," Mulcair said. "They wanted that change."
Mulcair demanded to know why the prime minister "no longer believes" Parliament should get a say on missions.
Trudeau said he has deep respect for every MP and looks forward to debates over the coming months and "indeed years."
"How about a vote?" Mulcair shot back.
"How many Canadian lives is the prime minister willing to risk for his own personal aspirations and political gain?"
— Tory defence critic James Bezan
Tory defence critic James Bezan later said Trudeau went to the UN to show he is "willing to put Canadians in harm's way to achieve his political desire" for a temporary spot on the Security Council.
Bezan reminded the House that missions in Africa are exceedingly dangerous because of jihadist terrorists in the region who target peacekeepers.
"How many Canadian lives is the prime minister willing to risk for his own personal aspirations and political gain?" Bezan asked.

Defence Minister Harjit Sajjan said the past government "closed their eyes" to atrocities in Africa, including disease that he said was the "root cause" of what motivates young people to join radical groups.
Canadians, Sajjan said, will be proud of the work the Armed Forces will do in Africa.
"We need to do our part."