Kim Kardashian Sues MediaTakeOut.com For Suggesting She Faked Robbery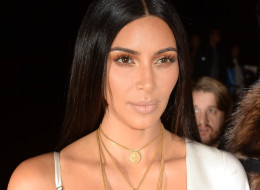 NEW YORK - Kim Kardashian West is suing an online media outlet, saying she was wrongly portrayed as a liar and thief after she was attacked in Paris.
The lawsuit in Manhattan federal court seeks unspecified damages from MediaTakeOut.com. It says Kardashian West was victimized a second time when the website reported that she faked the robbery and lied about the assault.
The website's owner didn't answer his phone when comment was sought Tuesday. A message left with the website wasn't immediately returned. The offending articles were no longer online as of Tuesday afternoon.
Police say armed robbers forced their way into a private residence where Kardashian West was staying on Oct. 3, tied her up and stole $10 million worth of jewelry.
No arrests have been made.
With files from Madelyn Chung.
Follow Huffington Post Canada Style on Pinterest, Facebook and Twitter!