A Mother's Beauty Project Captures Gorgeous, Unedited Moms
"When my children look back on their childhood, I want them to remember it with me in it."
It's a statement that resonates with many moms, and it's one that Alberta photographers Aimee and Jenna Hobbs are on a mission to fulfill.
The sisters-in-law, who live near Stony Plain, Alta., have been using their talents behind the lens to capture moms at their most intimate — outside, in their underwear, with their children.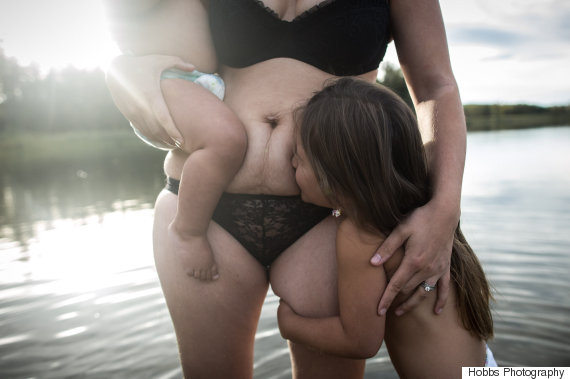 It began four years ago, when the pair started to notice many moms bowing out of family photo shoots.
The photographers said they were "floored" by how many women were uncomfortable with being photographed; many feared they had not lost enough weight post-baby or did not look polished enough for the photos.
"It broke our hearts that these moms are the centre of their child's world, but are underrepresented in photographs," the pair explained to The Huffington Post Alberta in an email.
What followed was A Mother's Beauty, a project dedicated to capturing raw, unedited photos of mothers with their children — a rarity in today's world, where social media sets a standard of perfection.
"Sometimes motherhood can be quite a solitary experience. By participating in this, they realize they are not alone."
Every year, the photographers invite 15 women to participate in the photo shoot. Many are nervous at the thought of posing in just their underwear, but as the day goes on, surrounded by other unclothed women, the nerves melt away.
Aimee says she and Jenna will often shed their own clothes while capturing images; an act that instantly makes everyone more comfortable. By the end of the day, she adds, no one is rushing get dressed.
"Sometimes motherhood can be quite a solitary experience. By participating in this, they realize they are not alone," said Aimee.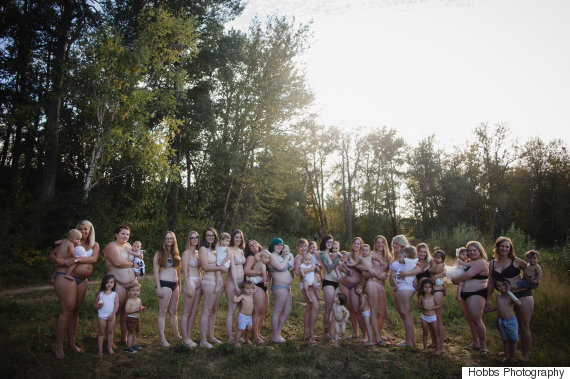 "These may not be the photos you hang on your wall, but it gives the chance for women to recognize that they are beautiful," said Jenna.
The pair hopes the project will allow all women and mothers to feel more comfortable in their own skin.
"You are a different person in motherhood, and that includes your body. And it's not better or worse — it's just a life change like all the changes motherhood brings," said Jenna.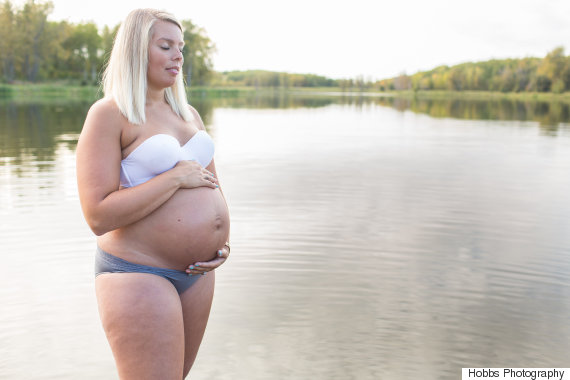 For more information on A Mother's Beauty, visit the website and Facebook page. You can also follow along on Instagram.