Bacterial Vaginosis: Causes And Everything Else You Need To Know
There are times when our collective reluctance to discuss vaginal health can actually harm us, especially if you are dealing with bacterial vaginosis
The condition, in which the vagina is inflamed because of bacteria overgrowth, can be embarrassing, uncomfortable, and frustrating — but the more you know about it, the more likely it is that you can treat it effectively and prevent it in the future.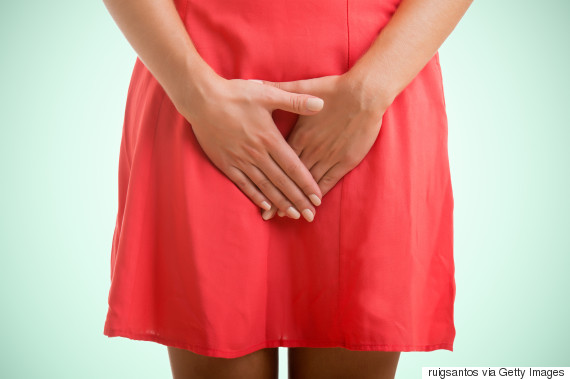 "Bacterial vaginosis can be frustrating for women and physicians, because this complex condition is becoming more and more difficult to treat," says Dr. Antonio Pizarro, an OBGYN in Louisiana.
"Some women suffer recurrence after recurrence treated with repeated course of antibiotics, for which diminishing returns are realized."
If you haven't heard of bacterial vaginosis or don't know what it is, check out the slideshow below to find out more or watch the video above.
What To Know About Bacterial Vaginosis
What is bacterial vaginosis?: Bacterial vaginosis (BV) is inflammation that results from an alteration in the vaginal flora, when normal vaginal lactobacilli are depleted by a variety of other flora, including peptostreptococcus and gardnerella, says Dr. Antonio Pizarro, an OBGYN in Louisiana. "In patients with BV, the pH of the vagina is elevated. Microscopy reveals that the vaginal skin cells have become coated with the overgrowing bacteria and very few normal bacteria are seen. The result is vaginal irritation, odour, and discharge."

What causes it? "Generally, bacterial vaginosis is caused by overgrowth of a bacteria called gardnerella," says Charlotte, NC OBGYN Dr. Octavia Cannon. "However, it may also be caused by E. Coli from the anal/rectal area." The cause for bacterial vaginosis isn't fully understood, according to the Mayo Clinic, but unprotected sex and using vaginal douches are thought to increase risk.

Who gets it?: The condition is most common during the reproductive years, according to the Mayo Clinic, but it can occur at any age. According to the Centers for Disease Control in the U.S., it's the most common vaginal infection for those aged 15 to 44.

Symptoms: "Symptoms include white/yellow discharge and a fishy or foul odour that is worse during or after intercourse, and vaginal itch," Cannon says. Discharge can also be thin and grey or green, according to the Mayo Clinic, and there may be burning during urination. But many people with bacterial vaginosis are also asymptomatic.

Prevention tips: "Prevention is paramount," says Cannon. But not fully understanding what causes the condition also means that it's unclear how best to prevent it. Avoiding sex, limiting your number of sex partners, and not douching are recommended methods of prevention, according to the CDC.

Bacterial vaginosis in pregnancy: Approximately 10 to 30 per cent of pregnant women will have bacterial vaginosis at some point, according to the American Pregnancy Association. The condition often does cause complications if it's associated with premature birth and babies with low birth weight. Women aren't routinely screened for bacterial vaginosis, so it's important to mention any symptoms or concerns to your OBGYN or midwife.

Is it an STI?: There's some debate about the role between sexual activity and bacterial vaginosis. The Mayo Clinic says that having multiple sex partners or a new partner can increase your risk, but the reasons why are not fully understood. And having bacterial vaginosis can make you more susceptible to STIs. "The CDC lists BV as a sexually transmitted infection," Pizarro says. "I find this to be incorrect, misleading and illustrative of the challenge faced by patients and clinicians in managing this daunting and common condition."

Put away those panties: Cannon says that not wearing underwear to bed is one simple change that may prevent bacterial vaginosis. "Females should stop wearing underwear to bed at the age of 12, with the exception of monthly menstrual cycle," she says. "The skin is the largest organ of the body, and it requires oxygen. It's OK to wear loose pajama bottoms or boxer shorts but stay away from boy shorts, regular underwear and thongs."

And take it easy on thongs: Thong underwear certainly has its benefits, but you should have other underwear types in your rotation as well. "It's not a good idea to wear them every day," Cannon says. "When you sit down, the string slides from the back to the front. That's a conduit for bacterial transfer."

Don't douche!: Douching can upset the natural bacterial balance in your vagina. As a result, anaerobic or "bad" bacteria can grow and overtake the healthy bacteria, resulting in bacterial vaginosis. The vagina cleans itself, and douching is not necessary.

Know your personal risk level: For some women an anatomical feature can increase their risk of bacterial vaginosis, Cannon says. "Some women are more prone to vaginal infections, because the distance between the opening of the vagina and the anal area is very short," she says. "Those women should wash carefully after bowel movements and/or intercourse to avoid accidental transfer of bacteria."

When to see a doctor: The Mayo Clinic advises seeing a doctor if you have vaginal discharge that's new and associated with fever or odour; if your current discharge seems different in colour or odour than in previous vaginal infections; if you have multiple sex partners or a new partner, as the symptoms of vaginal bacteriosis can also be similar to those of some STIs; or if your symptoms persist after you self treat a yeast infection with over-the-counter medications.

Treatment options: Antibiotics are often used to treat bacterial vaginosis, with oral, gel, and cream options available. "The available antibiotics medications should be used only when necessary, as they can cause significant side effects — not the least of which is worsening the worldwide crisis of microbial resistance," Pizarro says. It's generally not necessary to treat a male sex partner, but it can spread between sex partners if you both have a vagina.

Non-antibiotic options: "There are extremely limited antibiotic treatment options for BV, and so I recommend non-antibiotic treatment whenever possible," Pizarro says. Those can include probiotics, supplements, and lifestyle changes.

Check your vitamin D: There is some evidence that a vitamin D deficiency is related to bacterial vaginosis in some people. "Women with vitamin D deficiency may not realize relief until this very common vitamin deficiency is corrected," Pizarro says.

Consider a probiotic: "A daily probiotic — for vaginal, not gastrointestinal health — may be indicated," Cannon says. "If you take the wrong probiotic, you'll notice a drastic improvement in bowel regularity, but worsening vaginal issues." Pizarro agrees, saying "Although the proven benefits from published data on use of probiotics in women's reproductive health are limited, I have seen rewarding results for patients over the years, and the treatment is harmless."

Or try yogurt: There may also be something in your fridge that can help. "Daily vaginal application of plain yogurt with active cultures can also aid in restoration of vaginal flora for women affected by vaginosis," Pizarro says.

Get a second opinion: If you keep having to treat what you've been told is bacterial vaginosis, you may have a different condition altogether. "The need for repeated treatment could represent the presence of resistant bacteria or of an incorrect diagnosis — that is, treatment of the wrong condition," Pizarro says. In this case, get a second opinion or ask your physician to investigate other options.

Recurrance: For some people, vaginal bacteriosis is a one-time thing, but others have a recurring condition. It's common for bacterial vaginosis to recur within three and 12 months, even if treated, the Mayo Clinic notes. "Patients who suffer recurrent or persistent vaginosis often are also colonized or infected with Mycoplasma or Ureaplasma bacteria," Pizarro says.