A Look At Heidi Klum's Best Halloween Costumes Throughout The Years
If there's one thing we know to be true, it's that Heidi Klum LOVES Halloween.
The German supermodel is SO obsessed with Hallow's Eve that each year she throws a glamorous, celeb-filled party to celebrate the one night of the year where you can dress up to be whatever you want to be.
And when it comes to crowning best costume of the bash, you bet the 43-year-old blond bombshell takes the crown every single time. We mean, have you seen her outrageous outfits?!
The "America's Got Talent" judge transformed into an old lady in 2013...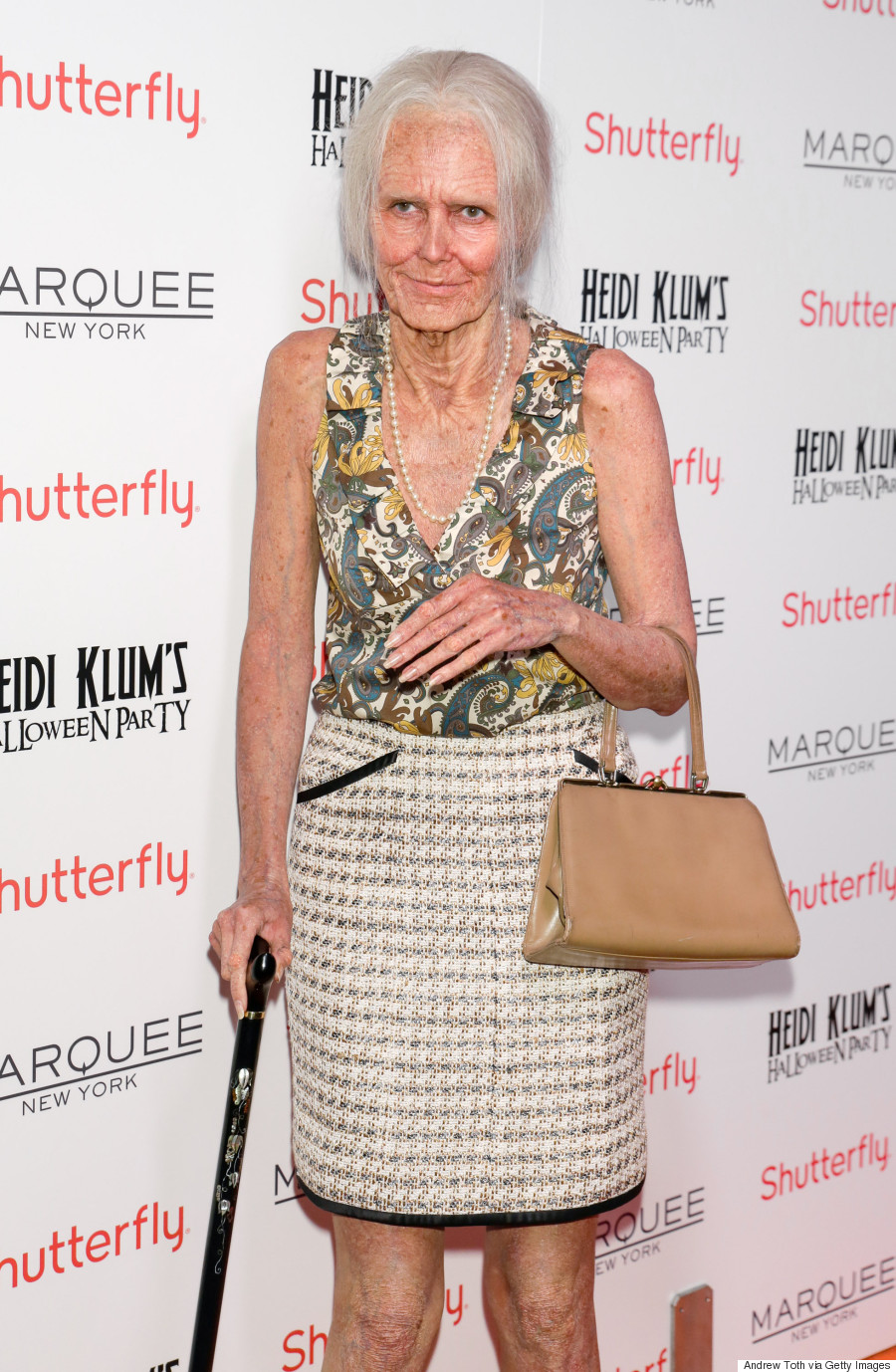 And freaked out everyone as a dead body with its skin ripped off in 2011.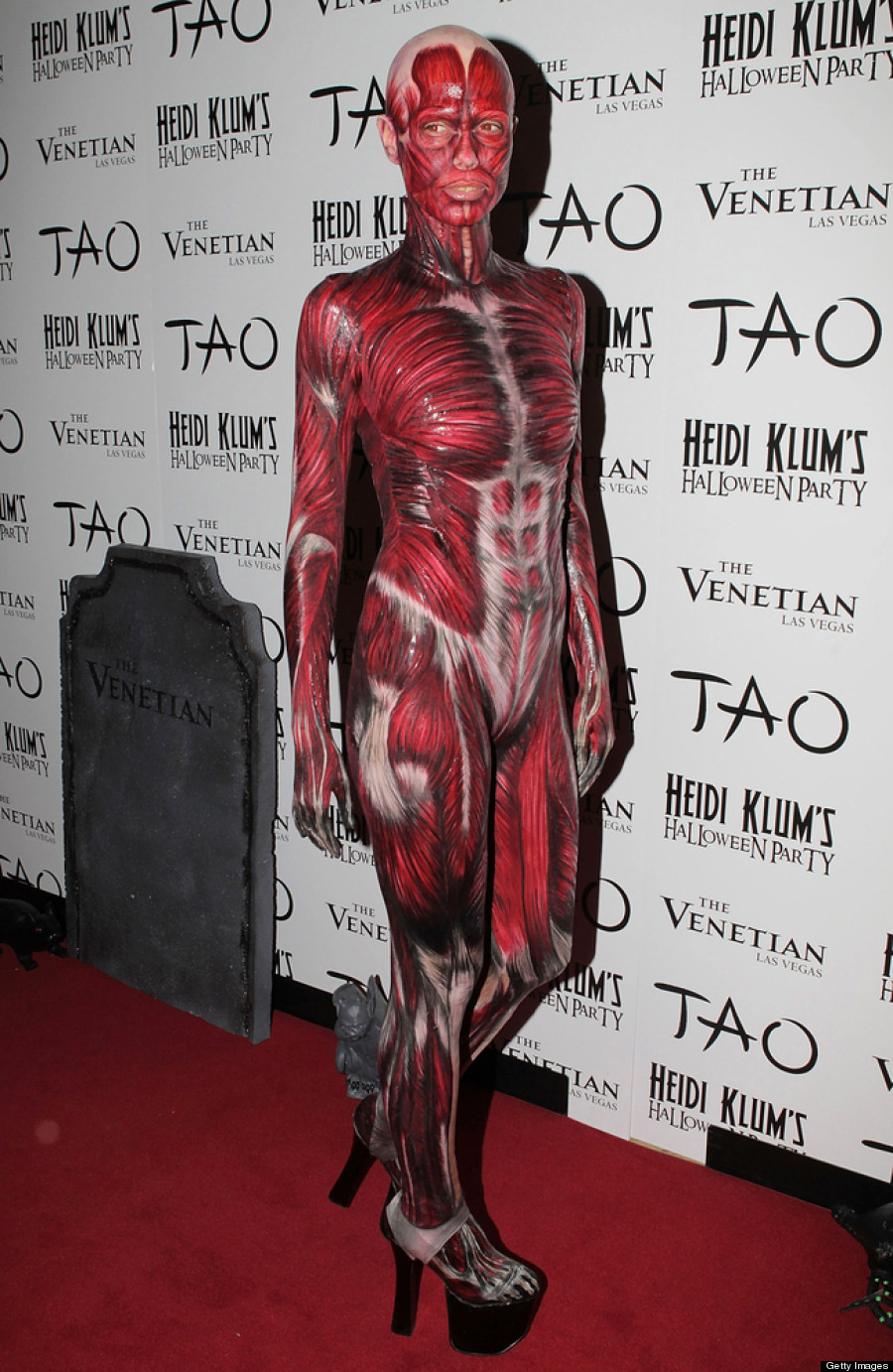 It's hard to imagine what Klum has up her sleeve for this year's annual party, considering she completely transformed herself to become a sultry (and prosthetic) Jessica Rabbit for last year's spooky festivities.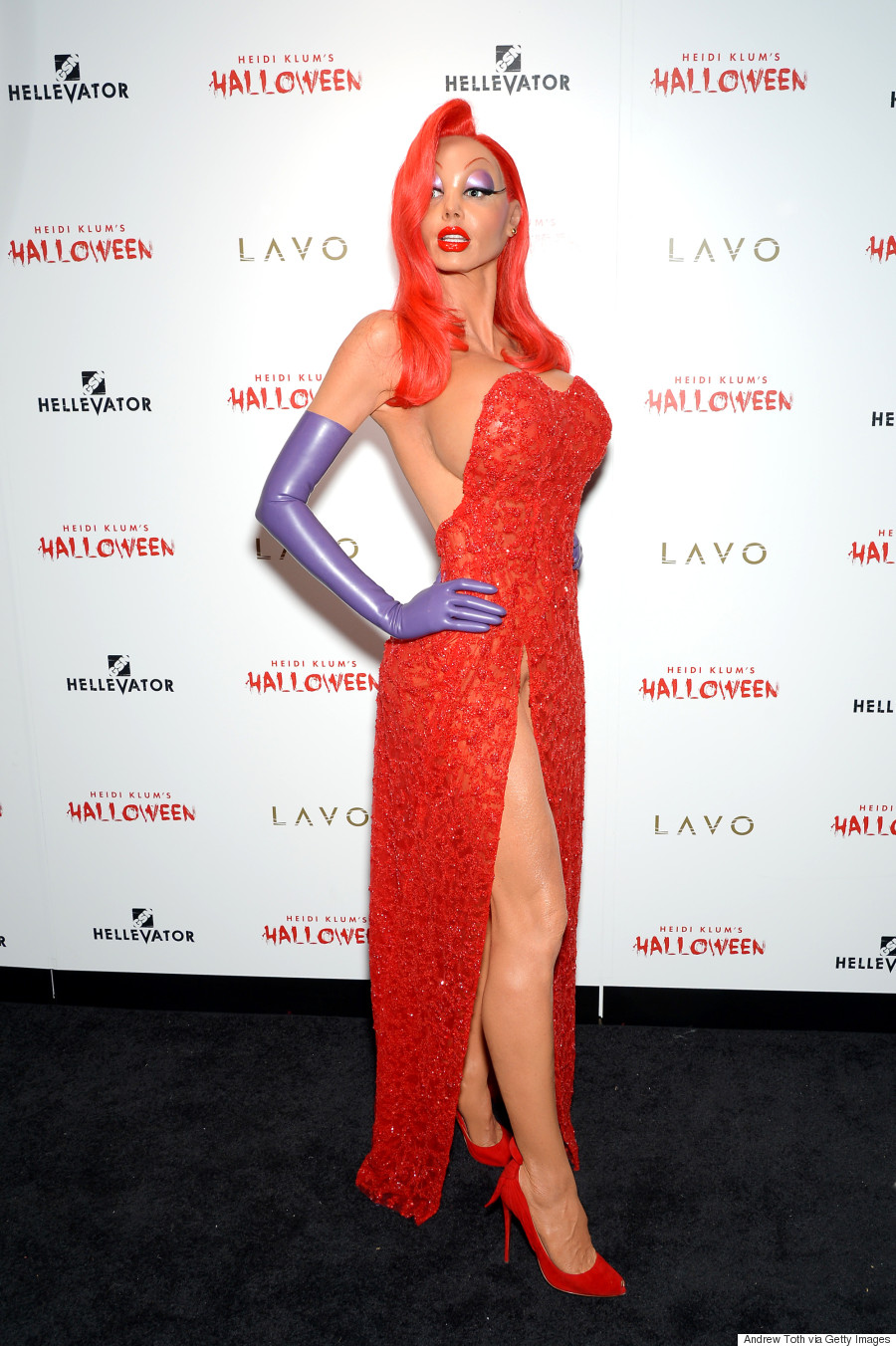 To see more of Heidi Klum's most memorable Halloween costumes, check out the video above and the slideshow below!
Heidi Klum's Halloween Costumes
Heidi rocked an S&M-style getup to her first annual Halloween bash.

Heidi channeled Lady Godiva in a long, blond wig as she arrived on horseback to her second annual Halloween party.

Heidi was a perfect Betty Boop in this little red number.

Not sure what sort of gold creature Heidi was trying to be, but hey, it looked pretty cool.

Heidi was one red hot witch for her fifth annual Halloween bash.

Sexy vampire Heidi? Check.

The model wore an apple costume and dressed as a Garden of Eden-style snake for her seventh annual Halloween bash.

Meow. Enough said.

Heidi's blue Hindu goddess Kali costume was one for the books.

Heidi's elaborate crow costume stole the show at her Halloween bash in 2009.

Alien? Transformer? Purple Avatar?

Gory. Creepy. Awesome. Heidi's skinless corpse look wowed in Vegas.

Ape-solutely awesome!

Heidi Klum makes one lovely Cleopatra.

Old Lady Klum.

Now that's what we call a butterfly.

Heidi Klum dressed as Jessica Rabbit attends her 16th Annual Halloween Party at Lavo on Saturday, Oct. 31, 2015, in New York. (Photo by Charles Sykes/Invision/AP)
Follow Huffington Post Canada Style on Pinterest, Facebook and Twitter!