6 Indigenous Girls Committed Suicide In Saskatchewan In October
LA RONGE, Sask. — There is more heartbreak in northern Saskatchewan where another indigenous girl has committed suicide — the sixth in the province this month.
The NDP Opposition said the 13-year-old took her life on Sunday in La Ronge, a community about 250 kilometres north of Prince Albert.
Premier Brad Wall said the deaths have the undivided attention of northern leaders and the government.
"This is unspeakably tragic, each one of these losses, and to have them one after the other,'' Wall said Monday.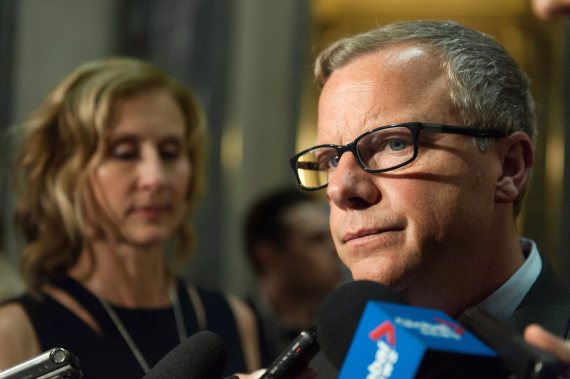 Brad Wall says provincial and federal governments will do more. (Photo: CP)
Five other girls between 10 and 14 have killed themselves in the past few weeks in northern communities, including Loon Lake, Stanley Mission, Deschambault Lake and another teen in La Ronge.
Wall said the province has been working to bolster support for the communities, including an operations centre set up earlier this month to co-ordinate the delivery of mental health services.
There is also an emergency phone line that people who need help can call.
Wall said the provincial and federal governments will do more.
"We just can't afford to lose any (more) young girls or young people to this.''
He agreed with a suggestion from the NDP to have the province's new advocate for children and youth make the plight of young people in the north a top priority.
"Everything is on the table,'' Wall said.
"It is an all-of-the-above approach we need to take for this because we just can't afford to lose any (more) young girls or young people to this.''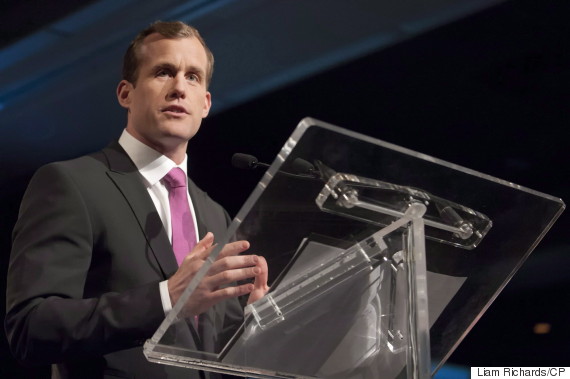 Saskatchewan NDP Leader Trent Wotherspoon said basic social services are inadequate. (Photo: CP)
NDP Leader Trent Wotherspoon said the suicides are a crisis that requires immediate action from the provincial government to prevent more deaths.
Wotherspoon said there must also be a long-term strategy to deal with the underlying causes of despair among young people in the north.
He said basic social services such as health, community recreation, classrooms, housing, mental health and addiction services are inadequate.
"We have a got a real shortfall to make up for,'' he said. "We cannot stand by and let this crisis continue. It is beyond sad.''
Prime Minister Justin Trudeau has called the earlier suicides in northern Saskatchewan a tragedy and said the federal government is committed to working with indigenous communities to deal with the problem.
Health Canada has said more mental-health workers and other health-care professionals have been sent to communities that have requested them.
Also On HuffPost:
11 Facts About Canada's First Nations
The word Canada comes from the Iroquois word kanata meaning village, settlement or land.

There are currently over 60 First Nations languages in Canada grouped into 12 distinct language families, according to Statistics Canada.

Before European Settlers came to Canada, it was not uncommon for Aboriginal women to hold equal power to men, and even had to ability to take the power away from the chief, reports UBC. Women's suffrage in Canada was not granted until 1918.

The North American headdress was earned, each feather representing an act of bravery.

There are over 600 different tribes in Canada each with their own culture and belief system.

The High King of France commissioned Giovanni da Verrazzano to reach Asia by sailing around North America in 1523. He described the coastline as densely populated and full of bonfire smoke, saying it could be smelt from hundreds of miles away at sea. Some academics place the American Aboriginal population at 50 million while some argue it to have been 100 million. Today's First Nations population of Canada falls around 1.4 million.

During the early days of colonization, Britain saw Aboriginal people as essential to protecting their colonies and considered them powerful allies who helped battle the French during the Seven Year War and fought off American invasion during the War of 1812.

First Nations people played a major role during the fur trade between the 17th and 19th centuries, which attracted merchants from around the world.

Archaeology tells us that aboriginal people have lived in the Maritimes provinces of Canada for at least 11,000 years.

After the decline of the fur trade and the end of the War of 1812, more settlers came to Canada, creating a large enough population to protect their own borders. First Nations were seen as impeding on economic development and were sent to live on isolated reserves, while more land was set aside to accommodate new settlers.

Aboriginal people have the youngest demographic in Canada, with a median age of 28, while the median age for non-aboriginal Canadians is 41.