Signs Your Partner Is Having An Emotional Affair
Some wouldn't call it actual cheating, but emotional affairs can still do damage.
"Emotional affairs stay on the purely mental side of the cheating scale, with little physical interaction taking place," says dating coach Chantal Heide.
"Usually this is because the person conducting the affair still maintains hope that their relationship will work out, even if they're allowing themselves to be emotionally carried away for the moment."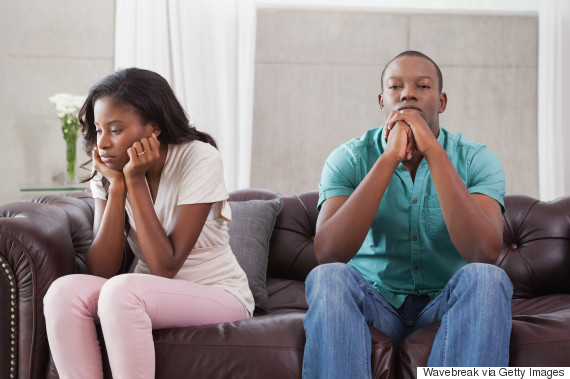 Heide says people resort to emotional cheating because they often don't feel like they're getting positive attention at home. The nature of this type of affair, she adds, is similar to courtship — including flirting and frequent communication.
"Emotional and physical affairs are conducted in much the same way," she says. "Clandestine meetings, secret texts, and frequent thoughts and changes in behaviour are all present. Both share equal amounts of mental foreplay, the only difference being the lack of physical sex.
And if you do suspect your partner is emotionally cheating on you, Heide also gives us tips on how to confront them in the video above.
Here are 10 signs you should look for if you think your significant other is emotionally cheating on you.
Signs Of An Emotional Affair
They're going out more than usual: Your partner has a new social life, it's just not with you. "This could mean they're spending extra time with someone other than their usual group of friends," says dating coach Chantal Heide. Heide says when they do come home, they usually don't talk about their night or event.

A sudden change in appearance: "Your couch buddy is now going to the gym four times a week and has a sudden interest in acquiring a new wardrobe and keeping up with haircuts," Heide says.

Their phone has suddenly become their best friend: Is their phone capturing their attention and making them smile more than you do? "If texting and emailing someone is replacing conversations with you it could be that the person on the other end is tickling their emotions more than what's happening right here and now," Heide says.

A new friend has entered the picture: Sometimes, an emotional affair can start with a new person in the picture, Heide says. "An upswing in talking about someone could indicate just how much this person is infiltrating their psyche with happy thoughts."

A sudden interest in working overtime without complaining: If they went from complaining about working overtime to saying nothing at all, this could be a clue they are preoccupied with something else, she says. "They used to hate putting in extra hours but suddenly have no problem taking on overtime hours and are coming home happy."

They care less about what they used to complain about: "Before being relieved that what used to be a pet peeve is no longer a sticking point, you might want to wonder why your partner suddenly doesn't care about old complaints," Heide notes.

More fighting: Nobody likes this part, but it happens. "Or they might be comparing you to their new flame and feeling peevish about being with someone who isn't measuring up as much," Heide says.

Laissez-faire attitude: Heide says if you're not fighting, it's because your words no longer ignite a fight. Sometimes, your partner just doesn't care about what you have to say anymore.

They're distant: "You feel like they're far away even when they're sitting right beside you, and requests for affection and sex have dropped off," she adds.

They don't care about pleasing you: At the end of the day, the relationship is not equal. "They've stopped coming with you to couples, friends, and family gatherings, and have stopped doing the sort of things you know they did just to make you happy," Heide says.