Signs You're Addicted To Stalking Your Ex Online
If you're on social media, chances are you've done a bit of creeping.
These activities can seem fun and harmless at best, but at worst, they can do serious damage.
"Cyber security is a huge concern. Not only can creeping turn to stalking, but it can turn to full-on identity theft or cybercrime," says Sarah Brown, a security expert for Safewise.com.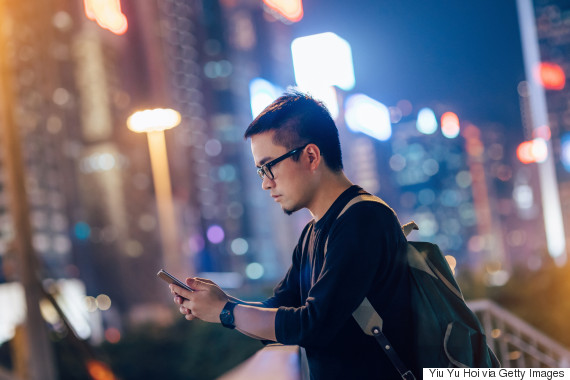 When online behaviours cross the line into cyber stalking and harassment, it can cause real harm. It's hard to get accurate numbers for online stalking, but it's estimated one million women and 370,000 men are stalked online every year.
And that's not just one or two incidents of someone taking their online attention too far — the average case of cyber stalking lasts for two years, longer if it involves someone who is or was an intimate partner.
"It's natural to want to know what your ex is doing without you — especially if you've spent a long-term relationship with them before a breakup," says relationship expert April Masini.
"One reason why I recommend a total disconnect from social media after a breakup is because you can find yourself, without intending to, becoming a derivative stalker."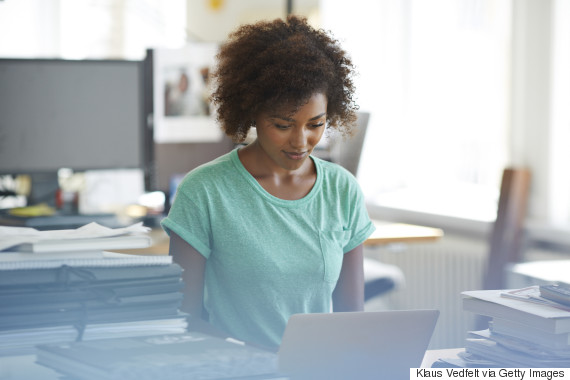 Cyberstalking is also against the law: it is illegal under Canada's Criminal Code. In addition to the emotional and mental harm that stalking can cause for victims, it can also result in serious legal consequences for perpetrators.
Here are some signs to help you figure out when online behaviour, by you or someone you know, has moved into the territory of harassment.
Signs You're Addicted To Stalking Exes Online
What is online stalking?: In Canada, stalking (online or otherwise) is considered a form of criminal harassment, which is deliberate conduct that is psychologically harmful to the person to which it is directed. Criminal harassment is repeated behaviour carried out over a period of time that causes a reasonable fear for the safety of the target, even if there is no physical injury.

We use the term casually: These days it's common to refer to stalking or creeping someone online when that's not a fair description of the actual behaviour. "Internet stalking has become a common household term," says Sarah Brown, a security expert for Safewise.com. "If your friend or child mentions stalking someone's Facebook, it's not necessarily cause for alarm." Behaviours like checking social accounts to see what a person looks like, who their friends are, and what they post about aren't necessarily cause for alarm but can turn into a problem if the intentions change.

No longer observing: Online behaviour can become dangerous when it leaves the observational state, Brown says. "Whether you know the person or not, making contact with them can break the harmless barrier of Internet stalking," Brown says. If your behaviour has resulted in actions that the recipient doesn't want, that's harassment.

Cross referencing: Another sign that your behaviour has crossed a line is if you're cross-referencing social media accounts. "You are checking social media accounts to piece together your ex's social life," says Rhonda Milrad of Relationup. "You see a picture of someone on Instagram and click over to Facebook to see if you can determine who this person is and what role they have in your ex's life. You may even check other 'friends' accounts to scour for information about your ex's love life."

Using other accounts: Another sign of trouble is if you've made secret accounts in order to follow someone's online activities without being noticed. Another problem is if you're secretly (or with permission) using the accounts of friends to check on someone or otherwise hacking your way into accessing information someone else doesn't want you to have about their life. "You not only check your ex's social media, but also go onto your friend's accounts to learn more about what your ex is up to," Milrad says.

Consent matters: Even if your behaviour isn't resulting in direct action against someone else and is still observational, it's a problem if the other party has said it's undesired. "Often times it comes down to whether the attention is wanted or not," Brown says. "Similar to giving consent in an intimate relationship, you both must want the attention from the other or else insistent advances become or can be construed as stalking." If someone asks you to stop following or replying to their social media accounts, or to stop emailing them, listen.

Unresolved or unrequited feelings: It's not healthy to use social media to try to sort out unresolved or unrequited feelings for someone. "You're monitoring your ex's accounts to learn whether they continue to harbor feelings towards you," Milrad says. "You want to reconcile and through your detective work, you want to determine if they have moved on or are having trouble getting over you." If this sounds familiar the best plan of action is unfollowing all social media accounts for the person in question and examining your motivations for the behaviour.

How to stop: Like other addictions, it can be easy to isolate yourself when you're engaging in online harassment. But talking to someone you trust about your concerns about your behaviour is an important step if you need help stopping it, Brown says. "The best way to stop cyberstalking is to start living in the real world," she says. "Deleting social media is a good way to change your environment and bring you out of your addiction. It may also be helpful to join support groups but remembering to communicate through your process is the most important part."

When to get help: It can be easy to write off cyber harassment as not important or real enough to pay attention to, but it can have a negative effect on your life even if it doesn't cause you physical harm. Also, online harassment or stalking is sometimes a precursor to real-life behaviours — that's just one reason why it's important to report it. "The difficult part about cyberstalking is that if no one threatens your life, it can be hard to prove substantial emotional distress," Brown says. "However, if you ever feel unsafe or if someone is stalking you online, you should contact the police."