Trump Escapees Will Pay Through The Nose To Buy A Home In Canada: Infographic
Americans fleeing a Trump presidency ought to know one thing about Canada: the housing can be crazy expensive up here.
And a new infographic by Rentseeker hammers this point home.
The real estate and apartment-seeking website has published a graphic that demonstrates how much it costs to buy a home in various cities in Canada and the U.S.
The top of the graphic shows what it costs to buy an average-priced home in cities from Vancouver to St. John's; the lower half, what it costs throughout America.
Canadian homes are valued in loonies, American homes in U.S. dollars.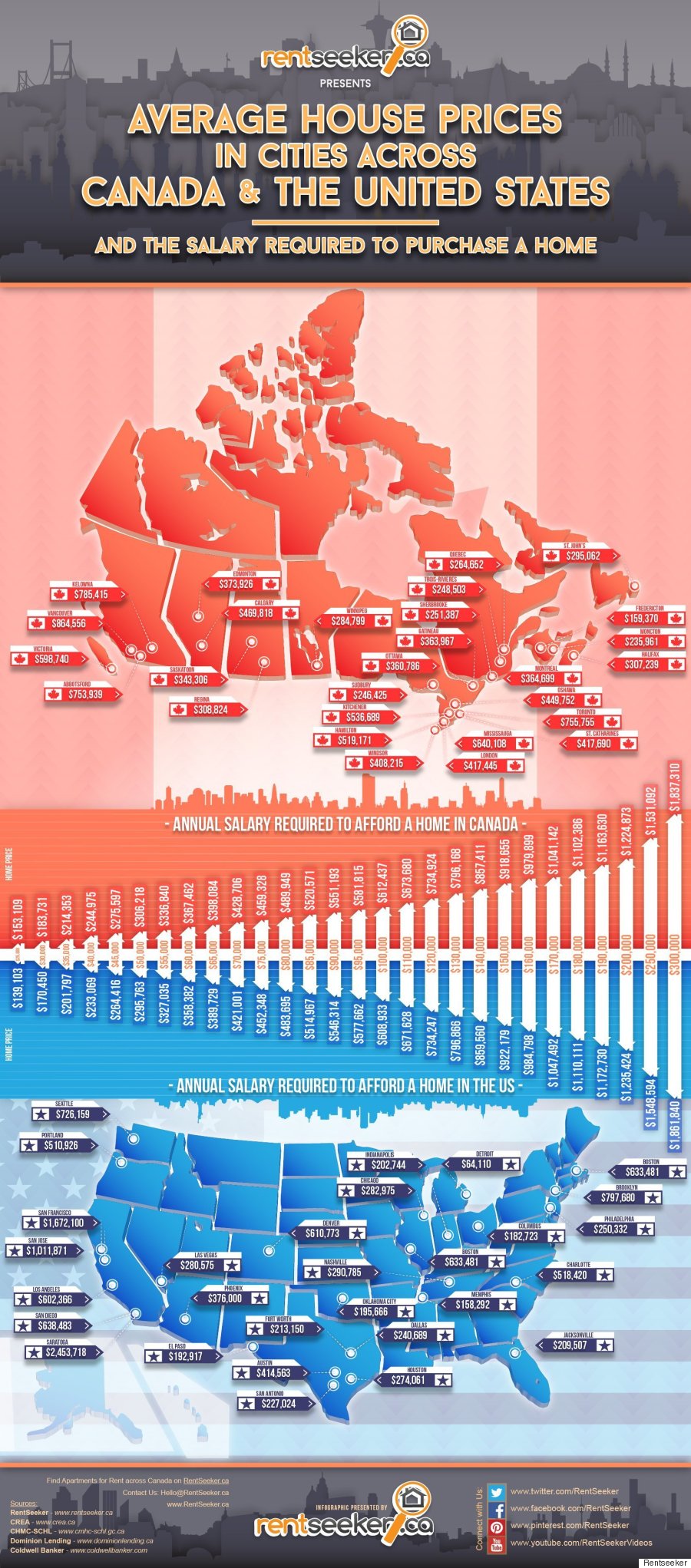 Methodology
Rentseeker arrived at the numbers using the calculator provided by Canada Mortgage and Housing Corporation (CMHC), which allows you to figure out how much you'd be paying for a home with a specific down payment.
If anything, it's a reminder that, in some Canadian cities, you'll be paying through the nose to escape Trump.