$50 Million Lotto Max Winner Claims Ticket In Irma, Alta.
IRMA, Alta. – A small community southeast of Edmonton is abuzz after learning one of its residents is a $50-million lottery winner.
A retired woman from a farm family in Irma found out she'd won Friday's Lotto Max prize when she checked her ticket at the village Co-op store.
The winner is asking for her privacy for now, but there was no stopping villagers from talking about the big win.
Kent Erickson, who was in the store when the woman turned in her winning ticket, says everyone was in shock.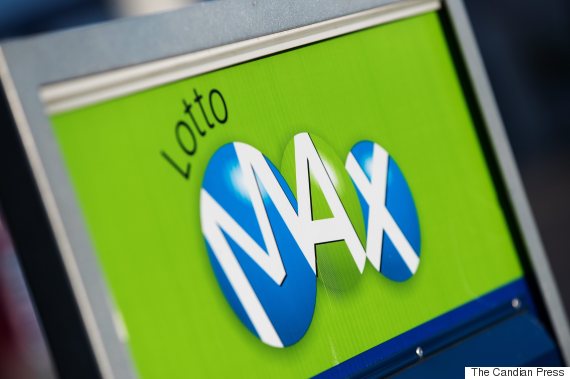 The tiny town of Irma, Alta. is abuzz after a retired woman won the $50 million jackpot. (Photo: Lars Hagberg/The Canadian Press)
He says the young worker behind the counter went to get the manager to double-check the numbers.
Irma has about 500 residents.
"The young lady (behind the counter) said, 'I'm pretty sure you just won, but I'm going to get my manager and just double-check,''' Erickson said.
"He checked and he kind of laughed and said, 'I don't think we'll be able to pay you out here.'"
"He checked and he kind of laughed and said, 'I don't think we'll be able to pay you out here.'''
John Budd says news travels fast in the small community, about 180 kilometres southeast of Edmonton.
"You think it's always people in cities winning it, bigger places, especially out east.''
Also on HuffPost:
Darrell and Laurie Szczerba of Calgary won the $30 million prize for the Lotto Max draw, the largest lottery jackpot in Calgary's history to date. The couple plans to retire and take a trip somewhere warm. Read more here: http://huff.to/13vIeDG

A couple from southeastern Alberta won nearly $25 million in Lotto 6-49 and planned to help family and friends — and retire to the Okanagan valley in British Columbia. Tim and Kendolyn Elliott won $24,907,026 in the Jan. 21 draw Read the full story at http://huff.to/QAlfXR

Calgary's Warren Mead won $2 million in Oct. 3, 2015's Western 649 draw. One of the first thing's he bought? A safe... to keep the ticket in. Read the full story at http://huff.to/1huHQTE

18 lucky oil and gas employees won $20 Million in August. The workers — all men — have been playing regularly together for about five years. Read the full story at http://huff.to/QAlEcK

Another group of Alberta Oil Workers won $25M in a Lotto win in November. The 15 men who work in the Edson area west of Edmonton split half of the $50 million Lotto Max prize. Keith Gould, one of the winners, waited until the group's regular morning meeting to break the news to his colleagues about their windfall. Read the full story at http://huff.to/QAlZw2

A southern Alberta woman "wasn't really making sense" when she called her husband to tell him they'd won more than $45.6 million in a Lotto 6-49 draw in November. She says the number of zeros didn't register in her brain when she took her ticket to a self-checker at the Casino Lethbridge where she bought the ticket. Read the full story at http://huff.to/QAmkyU

Randall Rush says it sounds hokey, but he was sure he was going to win it big someday. The St. Alberta man says he started playing the lottery six years ago, after a vision of digits popped in his head. He wrote them down and a friend persuaded him to play. So he did, every week, without fail. He finally was announced a $50 million winner in Feb. 2015.

If Bill and Andrea Groner tell you they can keep a secret, you can take them at their word. For seven months, the Edmonton couple hid the fact that they were the winners of a $50 million jackpot. They were announced the winners in July 2014.

Lois Olsen won $50 million in November of 2017. She called the experience 'surprising and stressful' and said she planned to spend most of the money helping her family.

Scott, who lives in Fort Kent, Alta., was announced a $50 million winner on Aug. 20, 215. He said he's always joked about winning the lottery, so when he told his wife they had actually hit the jackpot she was dubious.

Next: Crazy Lottery Stories

A South Carolina woman's luck stopped short after she told a few friends about her winning $500 ticket. Willie Jones, a friend of the winner, was charged with stealing her ticket.

After John Ross Jr. won a 'Set For Life' scratch off game, he was looking forward to turning his life around. However, Ross soon found himself behind bars after he allegedly helped a woman hide and repair a stolen car.

Mirlande Wilson, a McDonald's employee in Baltimore, claimed she had won the record-high $656 million Mega Millions jackpot and that she was not going to share her winnings with co-workers, who alleged that Wilson was a part of a workplace lottery pool. Wilson announced that she had hid the winning ticket at a McDonald's and subsequently claimed to have lost the ticket. In the end, it was revealed Wilson never even had the winning ticket.

A group including MIT undergraduates and a biomedical researcher discovered a loophole in the Cash WinFall game that netted them nearly $48 million. Apparently, lottery officials knew about the scam since at least 2010, but did nothing about it because it generated $16 million in revenue for the state.

Retired hospice chaplain Ron Yurcus stumbled across a million-dollar miracle when he found a winning lottery ticket while cleaning out his desk in November 2012. He had purchased the Powerball ticket from a BP gas station two months earlier.

After McDonald's employee Mirlande Wilson falsely claimed she won Mega Millions' record $656 million jackpot, three Maryland school teachers stepped forward to claim their share of the prize.

Two brothers from central New York who claimed a $5 million lottery ticket sold at their family's store were accused in November 2012 of scamming the winning ticket from a customer. Andy Ashkar, 34, and Nayel Ashkar, 36, are charged with second-degree attempted grand larceny and fourth-degree conspiracy.

John Turner, a 38-year-old Chicago man, bought a winning $100,000 lottery ticket after coming to New Jersey to help clean up after Hurricane Sandy. Turner runs National Catastrophe Solutions of Chicago, a local water removal business.

A homeless man in Greenville, S.C. won $200,000 from a scratch-off lottery game in October 2012.

Nicholas Ruth, a 19-year-old cancer survivor, matched five of the six numbers in the state's Mega Millions lottery, earning himself a second-tier prize of $250,000 in September 2012. After taxes, Ruth will have about $165,000 to spend and plans to donate some of his money back to the organizations that helped him with his leukemia.

Willie McPherson, 74, and Christopher Manzi, 44, won a $14 million jackpot in September 2012 after playing the Mega Millions lottery together for 25 years, according to the New York Post. The two had been buying lottery tickets together after becoming friends while working at Manzi's print shop in Manhattan.

A store clerk in England tried to turn in 77-year-old Maureen Holt's winning lottery ticket himself after telling her it was a losing ticket.

Ryan Kitching, a Scottish teenager, found a winning lottery ticket hiding in his bedroom after his mother told him to clean his room. The ticket is worth more than $80,000.

One Chicago couple won $30 million in the Illinois lottery, but didn't even tell their kids, according to the Chicago Tribune.

Greg Skidmore, Brandon Lacoff and Tim Davidson, who work at an asset management firm in Greenwich, one of the most affluent towns in America, came forward as lottery winners in 2011. Their lawyer said they formed a trust to manage the money after Davidson bought the $1 winning ticket at a Stamford gas station.

Amanda Clayton, 24-year-old from the Detroit-area, continued collecting $200 in government food assistance after she won a $1 million lotto prize.

Jose Antonio Cua-Toc, a foreign national from Guatemala, sued his former boss to reclaim his lotto money, which he had given to his employer out of fear of being exposed as an undocumented immigrant. Cua-Toc won the lawsuit.

The winner of an Iowa Lottery ticket in 2011 valued at $16.5 million waited until two hours before the deadline to claim the prize. The ticket was purchased nearly one year ago.

In 2011, an anonymous donor stepped in to help a Georgia church that was burglarized with a winning $80,000 lottery ticket the Associated Press reports.