Janet Wright, Star Of 'Corner Gas,' Dead At 71
Award-winning stage and screen actress Janet Wright, best known for her portrayal of the long-suffering matriarch on "Corner Gas,'' died Monday in Vancouver, according to CTV, which aired the long-running sitcom.
Wright was 71. No cause of death was released.
The gravelly-voiced performer starred as Emma Leroy on the beloved hit Canadian series, which ended its six-season run in 2009 and returned with a big-screen adaptation in 2014.
Wright's character Emma was the wife of Oscar Leroy, played by Eric Peterson, and mother to Brent, portrayed by series creator and star Brent Butt.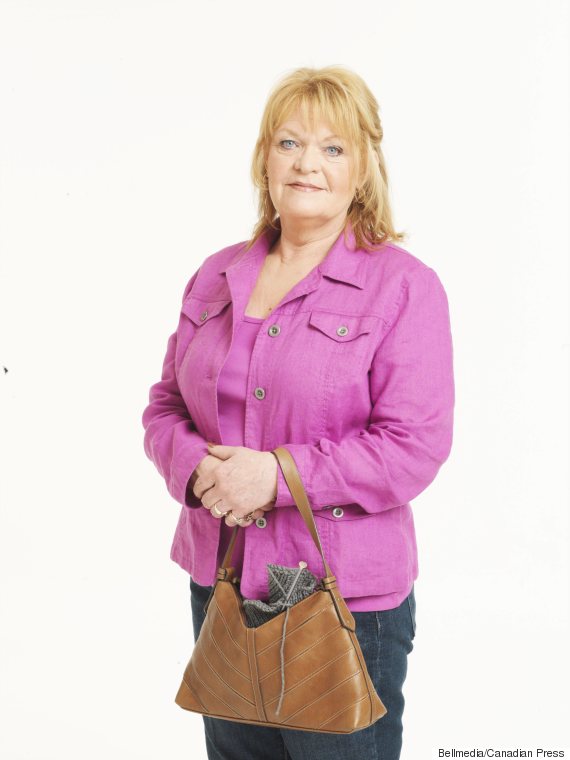 Award-winning stage and screen actress Janet Wright, shown in a handout photo, best known for her portrayal of the long-suffering matriarch on 'Corner Gas,' has died at age 71.
Peterson, who had known Wright for 50 years, said she was "an incredibly, wonderfully complex woman of tremendous strength and intelligence and a wonderful actress.''
"She knew a lot about the art of acting and the art of theatre as a director,'' Peterson said Monday.
"The wonderful thing about her as an actress — especially in something like 'Corner Gas' — she brought so much to that part as only Janet could. Even the simplest line, she thoroughly thought it through. She seemed to be able to give a straightforward line that was redolent with meaning. Often my character was the brunt of that redolent meaning too.
"Janet was like no other person I've ever met.''
"I'm just very sad. We're the same age. One's reminded how short life is.''
In a statement, Butt added "Janet was like no other person I've ever met.''
"She had a giant wit, a giant heart, and was one of the strongest human beings to ever stride around this planet.''
Actor Fred Ewanuick, who played Hank Yarbo, posted a message about Wright on his Twitter account.
"We lost a member of our family. It hurts. I love you Janet,'' he said.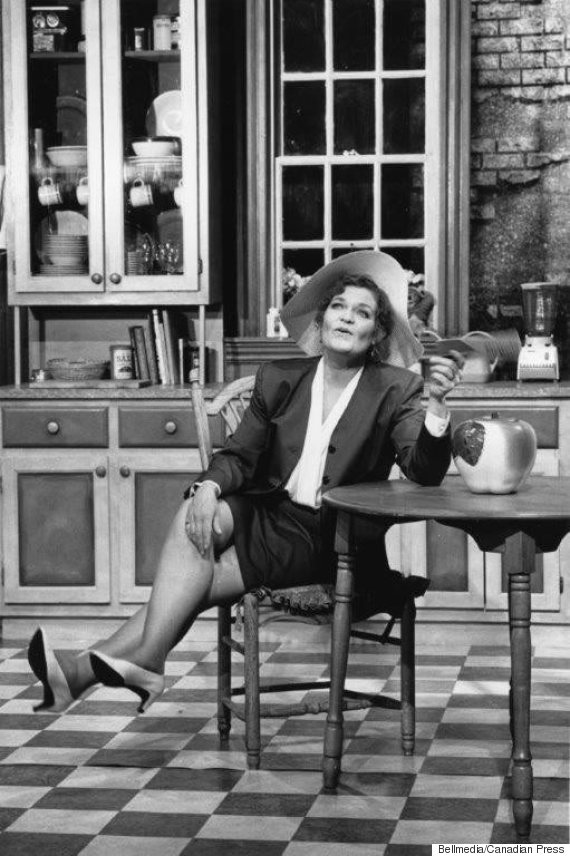 Canadian actress Janet Wright is shown in a handout photo.
Born in England on March 8, 1945, Wright and her family relocated to Canada and eventually settled in Saskatoon.
Her family discovered a passion for local theatre, and Wright joined her sister Susan as co-founder of Saskatoon's Persephone Theatre in 1974.
"We lost a member of our family. It hurts.''
While she eventually moved away from Saskatoon to pursue other acting roles, Wright never forgot her theatre roots, said Del Surjik, Persephone's artistic director.
In 2014, she returned to direct its season opener "Hedda Gabbler.''
Surjik remembered Wright for her ability to be upfront and outspoken with her friends and colleagues.
"You can't help but laugh with her while she does it,'' she said.
"She'd do it with a smile and a wink. (And) made every bit of it an exercise in comic delivery.''
Wright performed across the country

Wright performed at virtually every major theatre company in Canada.
She had been affiliated with the Vancouver Arts Club Theater since the early 1970s, and also directed for many major theatre companies across Canada, including productions at Ontario's Stratford Festival.
"Janet was an artist on an uncompromising search for the truth in all its unvarnished beauty,'' said Stratford Festival artistic director Antoni Cimolino, who directed Wright as Ma Joad in the 2011 production of "The Grapes of Wrath.''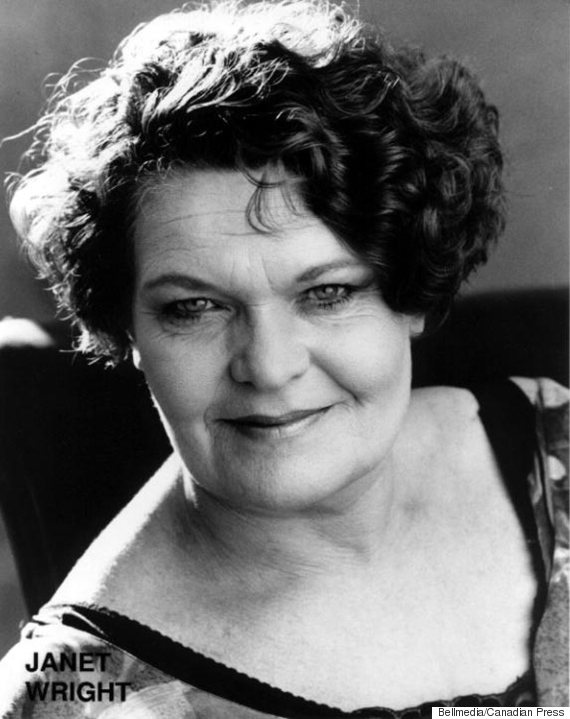 Award-winning stage and screen actress Janet Wright poses for a photo.
"She was a profoundly talented actress, director and champion for the importance of the arts. I will never forget her passion and forever be inspired by her commitment to our work.''
She won the best actress Genie Award in 1992 for "Bordertown Cafe,'' and won the best supporting actress in a dramatic program or miniseries award in 2003 for "Betrayed.''
Her film credits include "The Perfect Storm,'' opposite George Clooney and Mark Wahlberg, and TV appearances on series "Dark Angel,'' "The King of Kensington'' and "The Beachcombers.
— with files from David Friend
Also On HuffPost:
Greatest Canadian TV Shows
Canadians got to know him on "This Hour Has 22 Minutes," but Mercer became a household name when he got his own show. His iconic rants have made him a sort of unofficial conscience for Canada, while his disarming and silly interviews have humanized some of Canada's most important people.

What started as a segment for "SCTV" quickly became a pop culture phenomenon. Bob and Doug McKenzie's "Great White North" inspired albums, movies and even a cartoon.

Created by Jim Henson and produced by Canadians in the early 1980s, "Fraggle Rock" was an international hit and shown in a dozen countries.

Airing on the CBC from 1967 to 1996 (and much longer in repeats), "Mr. Dressup" became an icon for generations of Canadian children.

If you think duct tape can fix anything ... well, you have "The Red Green Show" to blame for that.

Running from 1972 to 1990, "The Beachcombers" holds the distinction of being the longest-running dramatic series ever on English Canadian television.

Some people considered this CTV sitcom to be one of the worst ever created, but somehow it still managed to air 130 episodes.

This charming CBC comedy-drama starred Erin Karpluk as Erica Strange, a young woman in Toronto who somehow gains the ability to travel back to earlier parts of her life to fix her mistakes.

Airing for seven seasons and currently airing online (and back for another movie in 2014!), "Trailer Park Boys" chronicled the hilarious hijinks of the residents of a trailer park in small-town Nova Scotia.

One of the pillars of Canadian comedy, "This Hour Has 22 Minutes" has consistently been one of the funniest half-hours on Canadian TV.

A resourceful dog wanders across the country helping strangers along the way ... That's it. What more do you want?

This groundbreaking teen drama brought up issues faced by teens years before any other show would touch them. The show would go on to inspire numerous spin-offs, and yep, it's still on today!

This ambitious Canadian drama told the story of a fictional Shakespeare festival and gave many Canadian actors a chance to do some of their best work.

A beloved Canadian children's book got a faithful and great adaptation by the CBC -- and Megan Follows garnered a cult status/following after her turn as the titular Anne.

Airing in the late 1980s, "The Raccoons" was a beloved children's show. Bert, Ralph and Melissa (the three raccoons) often faced off against the vicious Cyril Sneer and his pushover son, Cedric.

This CBC crime drama told the story of a coroner working in Vancouver. The show's lead character was based on Larry Campbell, the city's actual coroner who would go on to be elected mayor in 2002.

A Canadian comedy pioneer, the "Wayne & Shuster Show" would be a template for the country's many, many comedy shows.

John Candy, Rick Moranis, Andrea Martin, Catherine O'Hara ... the list goes on. The show was probably the single greatest collection of comedy talent ever assembled for Canadian TV.

For more than 60 years, the CBC beamed hockey into the nation's living rooms. Few shows deserve to be described as iconic, but "HNIC" is one of them.

For more than five decades, "The Nature of Things" has been delivering some of the best scientific documentaries to Canadians. Suzuki teaches us about everything!

Another Canadian comedy institution, "Air Farce" have been active since the 1970s. From lambasting politicians to mocking the pop culture figures of the day, this show is the height of hilarity.

Ever-conscious of our environment, this Canadian drama, which took place in B.C., dealt with issues like deforestation and saving the ocean from pollution.

This Canadian sensation has a huge fan base, and is currently in its fourth season. It follows Bo, a bisexual succubus, as she tries to discover her past and true identity. Just don't question the magic.

This show for entrepreneurs showcases Canadian inventions, and their proposals to established businesspeople. Highly entertaining (especially when the inventions are terrible), the U.S. took the concept and started "Shark Tank."