Port Colborne House Fire Kills 2 Children, Their Mother And Great-Grandmother
PORT COLBORNE, Ont. — Two children, their mother and their great-grandmother have died in a house fire that has devastated a small southwestern Ontario community, according to a close friend and a family relative.
Neighbour Adrienne Gerry said she ran across the street as flames and heavy smoke engulfed her friends' home in Port Colborne, Ont., and watched emergency responders try to revive a woman.
She said two other family members, including the children's father, managed to escape and told her two children, aged two and 15, and their mother remained inside the burning home.
Outside, the children's father was inconsolable, she said.
"He was in really bad shape,'' Gerry said.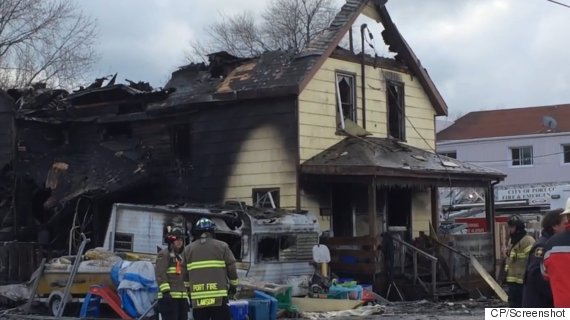 A fire at a home in Port Colborne, Ont. has killed two children, aged two and 15, their mother and their great-grandmother. (Photo: CP/Screenshot)
He pleaded with her and her husband to get his wife "and my babies."
But by that point firefighters were on scene and were going in themselves. Firefighters were called to the two-storey home in the Lake Erie community, south of Welland, Ont., around 1:20 a.m.
Niagara Regional police Const. Phil Gavin said emergency responders removed an 83-year-old woman from the home, but rescuers could not save her life.
He said a two-year-old boy, a 15-year-old girl and a 37-year-old woman remain unaccounted for, but were believed to be inside the home. The woman's aunt, Liz Winger, rushed to the area when she heard the news.
"We are taking it hour by hour,'' Winger said. "We are there for each other because that's all we can do. We are cancelling our Christmas because we just can't deal with Christmas.''
"We are cancelling our Christmas because we just can't deal with Christmas.'' — Relative Liz Winger
Fire Chief Thomas Cartwright said four people in one family died in the fire. Their names were not released by authorities.
Cartwright said before the deadly blaze, the city of Port Colborne had only seen four fire-related deaths in more than four decades.
The fire chief was overcome with emotion as he spoke to reporters, saying both firefighters and the community are grappling to come to terms with the tragedy.
"It really is difficult to understand why this happens,'' Cartwright said.
"Obviously this time of year is very devastating. I'm concerned about my people and my emotions speak for themselves.''
Gerry described a harrowing scene after spotting the fire from her home across the street. Once outside, she ran into the children's father and their great-uncle.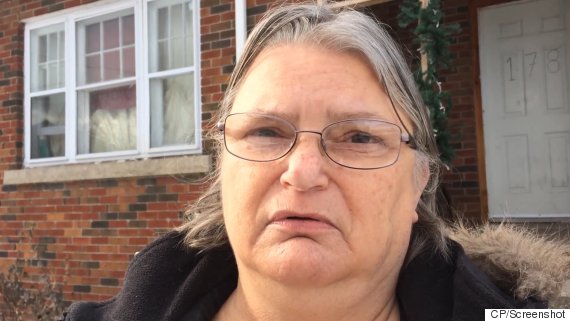 Relative Liz Winger, who said she is the 37-year-old woman's aunt, rushed to the area when she heard about the fire. (Photo: CP/Screenshot)
The children's father "was out in a pair of boxers,'' she said. "My husband gave him all these clothes.''
She said the children and their parents lived in a unit in the back of the house while the woman's uncle and grandmother lived in the front.
Home was still unsafe to enter Wednesday morning
By Wednesday morning the fire had been extinguished, but the home remained unsafe to enter, Gavin said.
"Right now, the entire roof has collapsed into the residence and it burned for a little while so it's certainly a concern whether it's safe to put people in there,'' he said.
Gavin said it was too early to determine the cause of the fire, adding that the Ontario Fire Marshal's office is on scene investigating as well as the coroner.
Gerry said she is crushed at the overwhelming loss.
"I've never cried so much in my entire life," she said. "I haven't slept, I haven't done anything.''
There will be no more trips to the beach with the children, she said. And no more gifts to shower upon the two-year-old boy.
Gerry's daughters, aged eight and 10, were excited for Christmas because they adored the little boy.
"We got him a cute little outfit,'' Gerry said, crying. "Now, I don't know what we'll do. It just breaks my heart that he's not going to be around anymore.''
— By Liam Casey in Toronto