Riaz Mamdani, Calgary Millionaire Developer, Shot In Likely Targeted Attack
CALGARY — A prominent Calgary real estate developer was shot Monday morning outside his home in what police believe was a targeted attack.
Riaz Mamdani, founder and chief executive of Strategic Group, was confirmed as the victim by a company spokeswoman who said he was in stable condition.
"Strategic Group's condolences are with the Mamdani family at this time," said Lisa Maragh.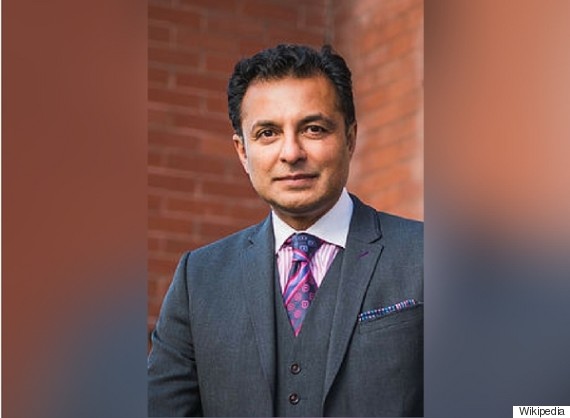 Riaz Mamdani, founder and chief executive of Strategic Group, was confirmed as the victim of a shooting on Monday, Dec. 19, in Calgary's Mount Royal neighbourhood. (Photo: Wikipedia)
Police were called to the wealthy Mount Royal neighbourhood a little after 8 a.m. and found Mamdani in critical condition inside his late model Mercedes.
"By the nature of this attack it is believed to be targeted. But an exact motive is not known at this time," said Staff Sgt. Travis Baker.
A short time later, a vehicle fire was reported a few blocks away. Baker said it isn't known if the two incidents are related but, considering the timing, it's likely.
Mamdani was conscious and talking to police investigators Monday afternoon.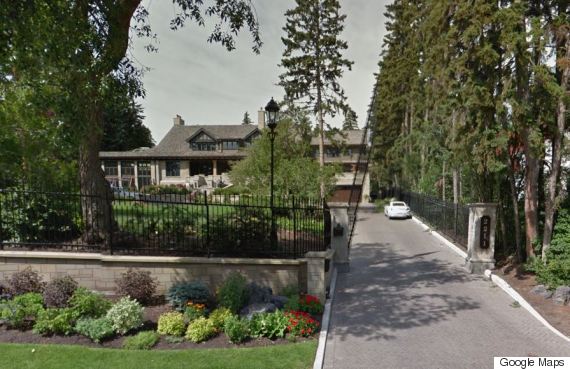 Riaz Mamdani's Mount Royal home. (Photo: Google Maps)
Baker said police were looking for help from the public to locate a male suspect wearing an orange coat who was spotted in the area.
"It's a fairly quiet neighbourhood down there, so we would hope that people recognize their neighbours and know who should and should not be in the neighbourhood," Baker said.
"By the nature of this attack it is believed to be targeted. But an exact motive is not known at this time."
"Obviously, this person appears to be someone who should not be in the neighbourhood.''
Police said they were exploring potential motives for the shooting, including whether it was business related.
Strategic Group has a range of commercial and residential developments in Alberta, British Columbia, Nova Scotia and New Brunswick.
Mamdani and the Strategic Group are listed as defendants as part of a class-action lawsuit against Platinum Equities Inc. that alleges thousands of people lost an estimated $200 million in real estate investments between 2002 and 2012.
With files from Bill Graveland
Also on HuffPost:
Calgary Police-Involved Shootings 2016
Jan. 24, 2016 — David McQueen, 53, was killed by police during an armed standoff after he began shooting from his living room. McQueen used a wheelchair to get around. He shot into the street, hitting several nearby homes and a city bus. One of the officers involved was the same officer who shot and killed another man just months before.

March 20, 2016 — Police responded to a report of a man walking around with a gun at a park where children were playing. He was holding what turned out to be a replica antique handgun. He was shot at by police and fled. Confronted a second time he put down the gun and surrendered. He was charged with assault with a weapon, assaulting a peace officer, possession of a weapon for a dangerous purpose and obstruction.

July 15, 2016 — Police responded to a southeast Calgary parkade after reports of an unidentified vehicle being spotted and car prowlings. Police blocked the exits and officers noticed a stolen SUV circling the parkade. When police tried to stop the vehicle the driver refused and struck another car. One passenger got out and fled. A confrontation between other officers and the remaining occupants ended with Sanjai Prasad, 41, being shot and killed.

Sept. 17, 2016 — Police were called to a northeast shopping mall after reports of a man fighting people and swinging a machete. The suspect fled into a Sears store. As the officer drew his gun, the suspect slashed him with a machete causing what police called "significant and severe'' injuries. The 24-year-old man was shot, but survived.

Sept. 17, 2016 — Police attempted to stop a driver after an officer spotted a rifle on the passenger seat. The vehicle attempted to flee but backed into a minivan and crashed into and ruptured a natural gas line at a truck stop. One of the officers shot at the driver, who was hit with broken glass, but otherwise uninjured. The 23-year-old man faces several charges including assaulting a police officer.

Oct. 4, 2016 — Police pulled over a stolen truck in northwest Calgary in the early morning hours. Although the driver surrendered to police his passenger got behind the wheel and took off from police. Police say one of the officers felt threatened when the truck approached and he fired his gun — striking the vehicle.

Oct. 11, 2016 — Police were called to a southeast Calgary home after receiving a phone call and hearing screaming in the background. Upon arrival, police found one man injured outside the home and a second man, armed with a butcher knife in the garage who came toward them. Bob Crowle, 76, was shot and killed.

Nov. 3, 2016 — Police pulled over a reported stolen vehicle. As they approached the car it backed into the police cruiser. One of the officers reached into the car and attempted to put it into park but it began moving pulling him along. As he fell, his partner shot and wounded the driver. The car crashed into a garbage bin. The 20-year-old was taken to hospital with serious, but not life-threatening injuries.

Nov. 22, 2016 — Calgary police attempted to box in a stolen vehicle when its driver went into a nearby business. When he returned, he rammed two police vehicles. Two officers fired into the vehicle, wounding the driver. Terrence Weinmeyer, 49, later died in hospital.

Nov. 29, 2016 — Calgary police respond to a report of a woman acting erratically, banging on car windows and the doors of apartment buildings carrying a knife in each hand. A confrontation led to the officer firing a gun. The 27-year-old woman was transported to hospital where she was pronounced dead.