Ethan Dizon, Edmonton Boy Who Died By Suicide, Was Still In School's Automated Messaging System
The family of an Edmonton boy who killed himself is angry after they say his school called them twice to say he was absent.
Ethan Dizon's mother Peggy told CBC News that they received two calls from St. Thomas More Junior High School since he died earlier this month, informing them that he hadn't shown up for class that morning.
Peggy said she let the first call go, but that the second came on the day of his viewing.
"My family and I were traumatized," she said.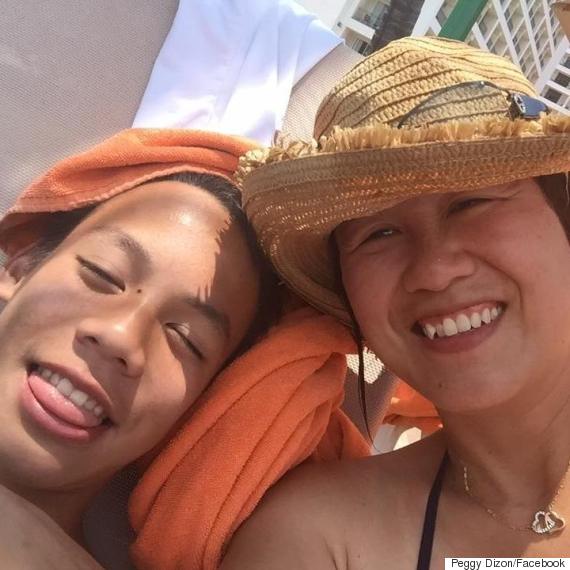 Ethan Dizon with his mother Peggy in an undated photo. (Photo: Peggy Dizon/Facebook)
Ethan was 14 when he died on Jan. 8, according to his obituary. His visitation was held on Jan. 20.
His older sister Chloe also expressed her frustration the day of the second call, saying his attendance record should have been changed when the school found out about his death.
"Of course he's absent — he has been dead for two weeks now," she wrote on a Change.org petition page.
"Not only is this utterly disrespectful towards my deceased brother but this is outrageously rude towards my family and I."
"Not only is this utterly disrespectful towards my deceased brother but this is outrageously rude towards my family and I." — Chloe Dizon
The Edmonton Catholic School District told CBC News it regretted the error, but that Ethan's name was kept on the automated messaging system so the family would know about messages sent to the school community about his memorial service.
But his older sister said she thinks there's a bigger problem at St. Thomas More.
Ethan was the second student to take his own life this school year, according to the Edmonton Journal. A 13-year-old boy died on Nov. 3.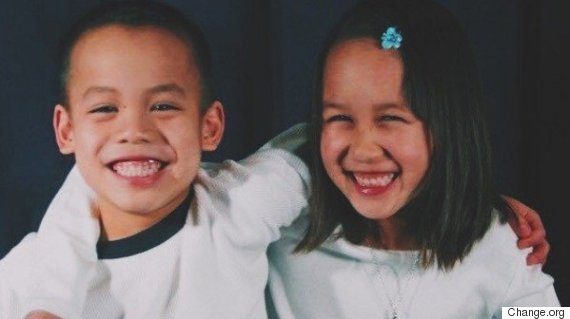 Ethan Dizon's older sister Chloe wants an investigation into bullying at his school. (Photo: Chloe Dizon/Facebook)
Chloe Dizon said she wants the district and City of Edmonton to open an investigation into what she calls "rampant bullying" and an "elitist attitude" in the school's Sports Academies.
"As a young teen there, I have witnessed discrimination among the students, and as a result I was diagnosed with depression at the age of fifteen."
She said no one in their family knew that Ethan had suicidal thoughts or signs of depression.
School district spokeswoman Lori Nagy told the Journal they don't think the two deaths are related and haven't heard from students that bullying is a problem. However, an information session is planned for parents on how to spot potential mental health issues in their kids.