MP Nathan Cullen Says Dropping Proportional Representation Would Be Like 'Nuclear War'
OTTAWA — The way Canadians cast their ballots in the next federal election is still up in the air as the Liberal government weighs the pros and cons of keeping — or abandoning — a major campaign promise.
The results of MyDemocracy.ca — a controversial online survey designed to be yet another way to consult with Canadians on electoral reform — were released Tuesday, but the Liberals, including new Democratic Institutions Minister Karina Gould, are not yet saying what they mean, or how much weight they will give them.
That leaves plenty of room for speculation, especially since an executive summary of the survey results led with a figure suggesting a majority of Canadians are not exactly outraged by the current state of affairs or united around a single alternative.
Some of that speculation has been cynical, which has become par for the course on a troubled file that has already chewed up and spit out one cabinet minister.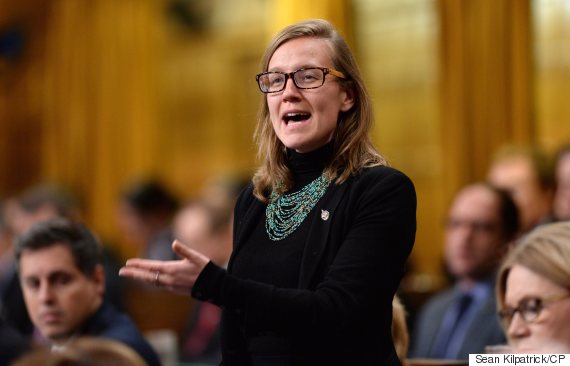 Democratic Institutions Minister Karina Gould has not yet said what the results of the MyDemocracy.ca survey mean. (Photo: CP)
New Democrat MP Nathan Cullen, for example, warned of catastrophe should the Liberals push on with replacing the current first-past-the-post voting system with a preferential ballot, which some have argued would give the Liberals an edge at the polls.
"The idea that the Liberals, having heard all this evidence in favour of proportional systems, would then turn their backs on that promise and try to bring in a ranked ballot, alternative vote system, would be the equivalent of nuclear war in politics,'' Cullen said Wednesday.
"It would be a declaration that they are wanting to go alone and that Mr. Trudeau is going to burn through a massive amount of political capital in the effort to bring in a system that would so favour the Liberals as to be a real turn-off to Canadians.
"It would be incredibly cynical.''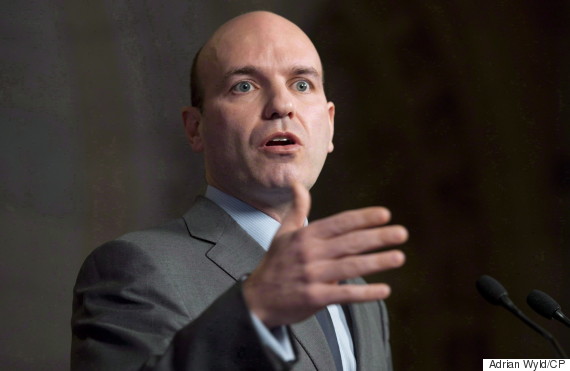 NDP MP Nathan Cullen said abandoning electoral reform "would be incredibly cynical.'' (Photo: CP)
Prime Minister Justin Trudeau promised — both on the campaign trail and in the speech from the throne — to get rid of first-past-the-post in time for the 2019 election, but the Liberals have since given themselves some wiggle room.
Last May, Maryam Monsef, who was then minister for democratic institutions, said in an interview with the Toronto Star that the Liberals would give up on plans to overhaul the electoral system without the widespread support of Canadians, a message they have stuck with ever since.
The Liberals have not said what level of support for change is high enough to make a change — or low enough to justify breaking the promise.
But the undefined benchmark is considered important enough that unilaterally bringing in a ranked ballot — the system Trudeau himself has said he would prefer — appears increasingly unlikely.
"I find it hard to draw any concrete lessons out of there."
They found little support for it during any part of the consultation process and the warning from Cullen underscores how politically risky that would be.
Otherwise, the tea leaves of the MyDemocracy.ca survey could be read in several ways, which Conservative MP Scott Reid believes was part of the point.
Reid said some of the more direct questions — such as whether to lower the voting age, or make casting a ballot mandatory — received clear results, while this was not the case for the "ambiguous'' questions about electoral reform.
"I find it hard to draw any concrete lessons out of there, but if the government manages to draw some clear lessons out of there, then the lessons they've drawn out will be their talking points for whatever change they are trying to push,'' he said.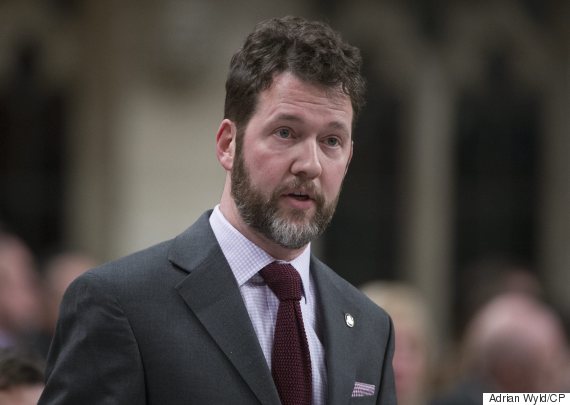 MP Scott Reid said "ambiguous" questions on the electoral reform survey didn't yield clear results. (Photo: CP)
Cullen said he is still operating under the assumption Trudeau meant what he said about changing the electoral system.
"When the prime minister makes that type of black-and-white commitment, then it should mean something and if it doesn't, then nothing he says or does should have meaning.''