Charles Bastien Case: RCMP Search For Man Missing Since Fort McMurray Wildfire
FORT MCMURRAY, Alta. — Police are asking for help in locating a man who has been missing since the Fort McMurray wildfire in northern Alberta last spring.
A release says Mounties were told in February of a man who has not contacted his family since May.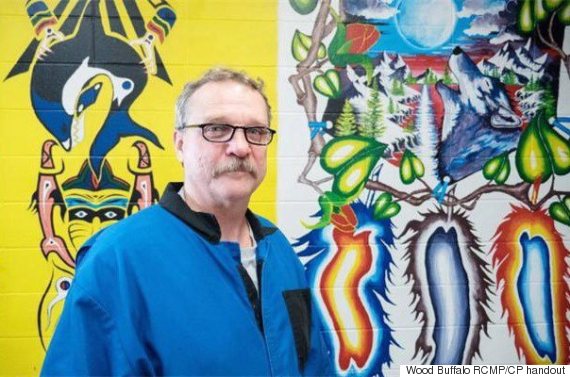 Charles Bastien is shown in a Wood Buffalo RCMP handout photo. (Photo: Wood Buffalo RCMP/CP handout)
They say his family was aware that he had been staying in a camp outside Fort McMurray.
Police have been unable to find the man, who speaks English and French.
Charles Bastien, who is 55, most recently lived in Edmonton, but had also lived in Quebec and Ontario.
He is described as Caucasian with blond-grey hair and green eyes.
Bastien is five-feet-nine-inches tall and weighs about 180 pounds.
Police ask anyone who many know of his whereabouts to please contact the Wood Buffalo RCMP, local authorities or Crime Stoppers.
Also on HuffPost:
Volunteer Firefighter Shares Inside Look At Fort McMurray Blaze
Volunteer Ricky Vassberg took these incredible photos of the Fort McMurray fire in May 2016. The Edmonton resident helped support and deliver supplies to a fire hall as a massive wildfire swept through the northern Alberta community.

Vassberg bought a trailer and filled it with supplies for firefighters.

Vassberg, pictured next to equipment that was damaged during the fire.

Firefighters fight a structure fire in Fort McMurray.

Stopping a small patch of fire in the Fort McMurray area.

The wildfire burns through a Fort McMurray neighbourhood.

A vehicle destroyed by the blaze.

Destroyed cars line the road in a Fort McMurray neighbourhood.

Vassberg, pictured wearing donated equipment from local firefighters. His truck was damaged in the blaze.

Vassberg's hand was injured while trying to clear furniture from a building that had been on fire.

This dog, Max, was rescued from a building in the Fort McMurray neighbourhood of Abasand.