Don Meredith Urged To Resign Over Inappropriate Relationship With 'Vulnerable Teenager'
A senator who breached Senate ethics rules in his pursuit of a sexual relationship with a "vulnerable teenager" maintains he "did not exploit anyone or abuse my powers" despite a damning public report.
Sen. Don Meredith sent the message to Sen. Elaine McCoy, facilitator of the independent senators, in an email obtained by The Huffington Post Canada. He informed her that he is resigning from her group "effective immediately" — but intends to remain in the Senate.
"I will sit as an independent, while we work through this process," he wrote on Friday amid a barrage of calls for him to resign from the upper chamber.
An inquiry into Meredith's intimate relationship with a young woman — which began when she was 16 — concluded that he conflated the "power and influence of the office of Senator." Results of the investigation by Senate ethics officer Lyse Ricard were released on Thursday.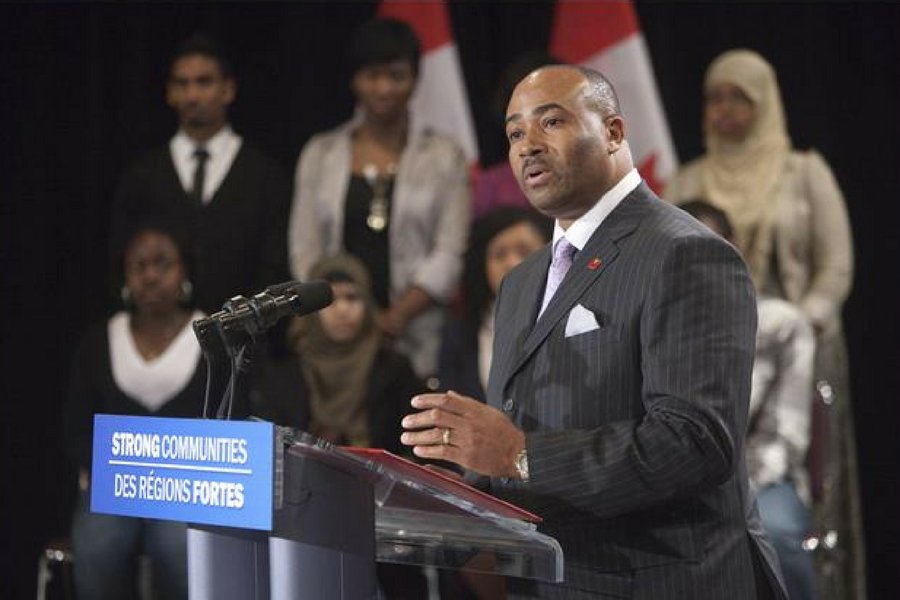 Sen. Don Meredith's sexual relationship with a teenager was at the centre of Senate ethics officer Lyse Ricard's inquiry. (Photo: PMO)
The independent senators group, which Meredith belongs to, came to an unanimous agreement on Friday in calling for him to step aside. The group differs from party caucuses in that it does not vote together and does not have parliamentary whips.
"I think that would be the honourable thing to do. I'm sorry to say that," McCoy told reporters in the House of Commons foyer on Friday.
Meredith was kicked out of the Conservative caucus in 2015 when allegations of the affair were first revealed, and had been sitting as an Independent.
One independent senator told The Huffington Post Canada he was surprised by the level of detail in the report. He said he assumes it was written that way to "shame him to get him to quit voluntarily."
The 33-page report includes a timeline and explicit details of Meredith's relationship with the young woman that began in 2013.
Identified as "Ms. M" in the inquiry report, she was 16 when she met Meredith at a Black History Month event at an Ottawa church. The senator, who is also a Pentecostal pastor, was 50 at the time.
Over the course of two years, their acquaintance progressed into physically intimate encounters, including intercourse and live sex chats over Skype.
The report also found the Toronto senator used his Senate-issued phone to communicate with the young woman, and made promises to help her career with his parliamentary connections.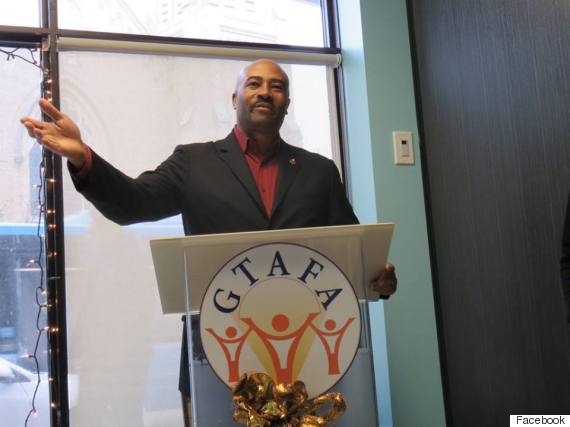 Sen. Don Meredith is the co-founder of the GTA Faith Alliance, a church-based group devoted to helping at-risk youth. (Photo: GTA Faith Alliance/Facebook)
Senate government representative Peter Harder said Friday that he found the graphic details in Ricard's report "very disturbing."
For the sake of his colleagues and the honour of the institution they collectively serve, he called on Meredith to resign.
"It will likely inflict significant scandals behind it. If nothing else, it would not be fair to your peers for you to persist in remaining a member of the Senate," wrote Harder in a letter to Meredith.
Acknowledging that Meredith does have a right of due process, Harder said he's asking his colleague to resign "as a matter of choice, not as a matter of force."
Conservative Sen. David Wells echoed Harder's sentiments, saying "I don't think [Meredith] should walk through the doors again."
Watch the full press conference below:
The Senate was previously snared in a drawn-out expense scandal involving claims made by senators Patrick Brazeau, Mike Duffy, and Pamela Wallin. They were suspended without pay or benefits in November 2013 — but were back on the Senate payroll after the election writ dropped in August 2015.
Senate process underway
Prime Minister Justin Trudeau said it's up to the Senate to decide how to handle the findings outlined in Ricard's report.
"It is not for me to weigh in how the Senate should continue to conduct itself," he said Friday at a news conference in Houston.
Despite new Senate rules enacted after the expense scandal, there are no legal mechanisms in place to force a senator out based on inappropriate behaviour, such as in Meredith's case.
According to the Constitution Acts, 1867 to 1987, Meredith is not in breach of the five statutes that merit reasonable grounds for a senator to be stripped of their title.
These rules state a senator can be disqualified from the red chamber if they are considered bankrupt or insolvent. And since Ottawa police closed their investigation of Meredith without any laying any charges, the senator can keep his job because he hasn't been convicted of a felony or "any infamous crime."
Ricard's report is now being reviewed by the Standing Senate Committee on Ethics and Conflict of Interest, which will deliberate and recommend a course of action.
"‎The Senate has one of the strongest ethics codes in all of the Commonwealth and a clear process for dealing with possible breaches including referring matters to the independent senate ethics officer," Ricard's office said in a statement to The Huffington Post Canada on Friday.
After the committee settles on possible remedial measures or sanctions, it will submit its recommendations to the Senate for consideration.
With files from Althia Raj and The Canadian Press