Carolyn Strom, Saskatchewan Nurse, Fined $26,000 After Facebook Complaint About Seniors' Care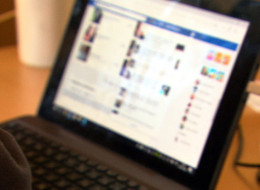 SASKATOON - A nurse who was found guilty of professional misconduct for criticizing the quality of care her grandparents received has been fined $26,000 by the Saskatchewan Registered Nurses Association.
Carolyn Strom of Prince Albert, Sask., was brought before a disciplinary committee after posting comments on Facebook.
Strom said her grandfather spent a week in palliative care before he died, and both he and her grandmother had received "sub-par care'' in a long-term care facility for many years.
She also issued a call for nurses to do better for seniors, but the association charged she was using her status as a registered nurse for personal purposes and had violated the confidentiality of her grandparents.
Most of the fine will go toward reimbursing the nursing association for the cost of the investigation and the resulting hearings.
A GoFundMe campaign was set up this week to help Strom pay the fine.
"As nurses, nursing students and nursing faculty in Canada, we are deeply disturbed by the SRNA's treatment of Carolyn Strom and wish to show our solidarity,'' the page description reads.
"Nurses are healthcare professionals and as such are rightfully held to high standards. They should always act in the best interest of the people they care for. But those standards should NOT include self-censorship and renouncing their right to speak-up.''
Strom is also being required to complete the Canadian Nurses Association's code of ethics training.
(CTV Saskatoon)
ALSO ON HUFFPOST:
The Truth Behind The Medicine Myths
Truth: All medicines can interact with others, whether they are on a prescription or not. Don't be tempted to share medicines intended for you with other people as they may not be suitable for them and could cause problems if they take them. If you have a minor ailment and would like medicine for it, visit your pharmacist who can give you a medicine that will be most suitable for you.

Truth: Since children are generally smaller than adults, you might think that it's okay to give your child a smaller dose of a specific medicine made for adults. This, however, is not the case and can be downright dangerous. A child is not simply a smaller version of an adult. Their metabolism and physiology are different in terms of drug metabolism. An adult medication is significantly stronger than what a child should take and they are formulated specifically for adults. Always aim to give your children medications formulated for children, unless an adult medication clearly gives directions for children.

Truth: Medicines are not effective once they have passed their expiry date so it is very important to have a regular look inside your medicine cabinet. For example you might be surprised to know the following facts about common medicines.

Truth: Flu vaccines can give flu-like symptoms such as a sore arm or feeling hot but there is no live virus in the flu vaccine, so there is no possibility of catching flu from the vaccine.

Truth: Weight gain is a listed side effect of the contraceptive pill but it is not inevitable that you will put on weight. Poor diet, lack of exercise and drinking too much alcohol can contribute to weight gain. Weight gain during the hormonal cycle can also be down to fluid retention. If you're worried about weight gain or about taking the contraceptive pill, ask your pharmacist for advice.

Truth: Aspirin and ibuprofen are both non-steroidal anti-inflammatory drugs but should not be thought of as the same medicine. If you have high blood pressure, bleeding disorders, asthma, stomach ulcers or liver and kidney disease, aspirin may not be suitable for you. Ibuprofen may cause drowsiness and dizziness and can interact adversely if you have blood clotting problems, stomach ulcers, kidney or heart problems.